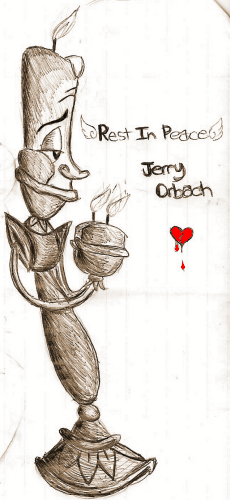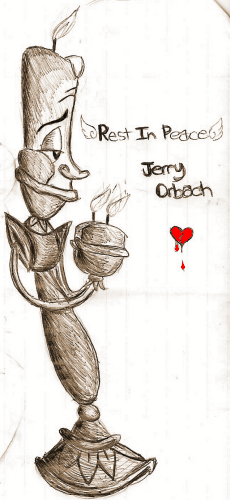 Watch
Finally got this up after so long ... Everytime I draw Lumiere I see the resemblance between the voice actor and the character. I'm still sad about this ... I even watch Law and Order when I get the chance just to see Jerry Orbach.

This was in my binder, I knew it had to be there, and one day I just decided to clean it and ... here it is.

Finally! A bit late though ...
Drawn on looseleaf paper in pen. Why? It seemed to look nicer that way

and plus it's the original, so ... I guess that makes it good.

R.I.P Jerry Orbach
Lumiere copyright Disney