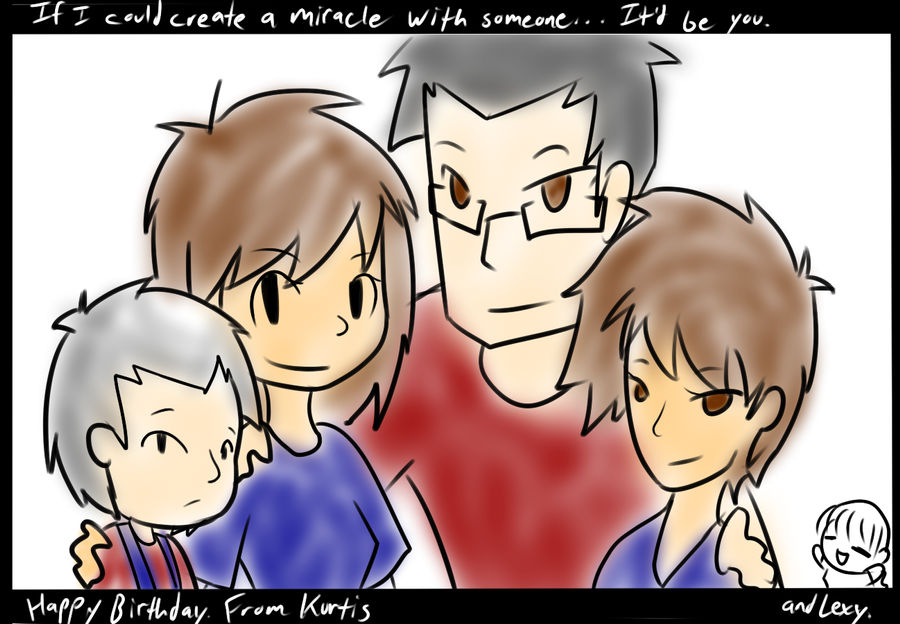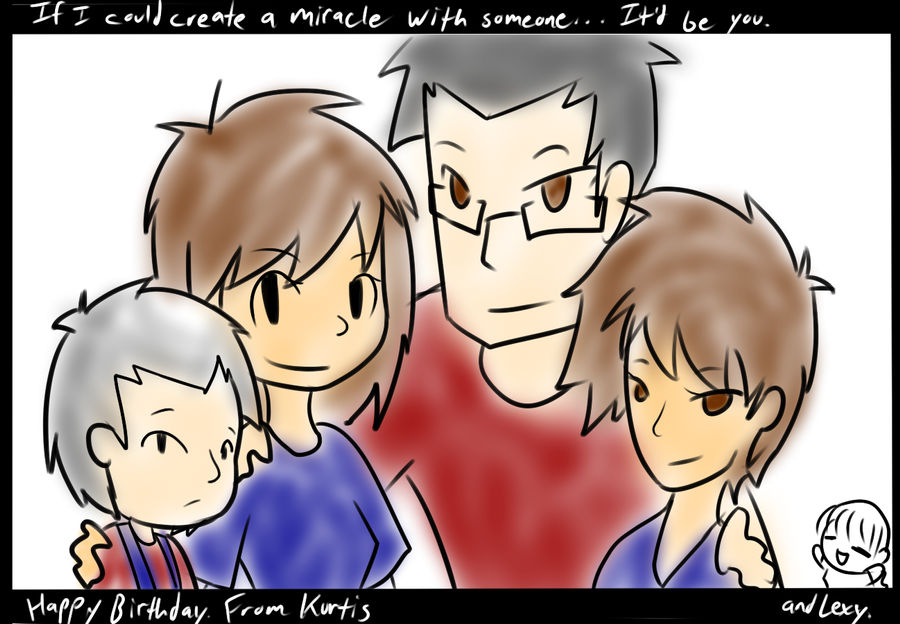 Watch
Requested by

for her birthday.
Both Kurtis and Taro are nearly infertile. So conceiving would be very, VERY difficult.
But if they did, by some miracle, TWICE, then this would be one of the possible futures.
Kurt can be very affectionate when he gets older.
Ah ha ha ha.
But anyway, I hope she likes it.
Happy Birthday Taro. Hope you have a good one. :]
This was so cute to draw. My heart melted.
Drawn to: A Drop Full of Memories
Time: 1 hr.