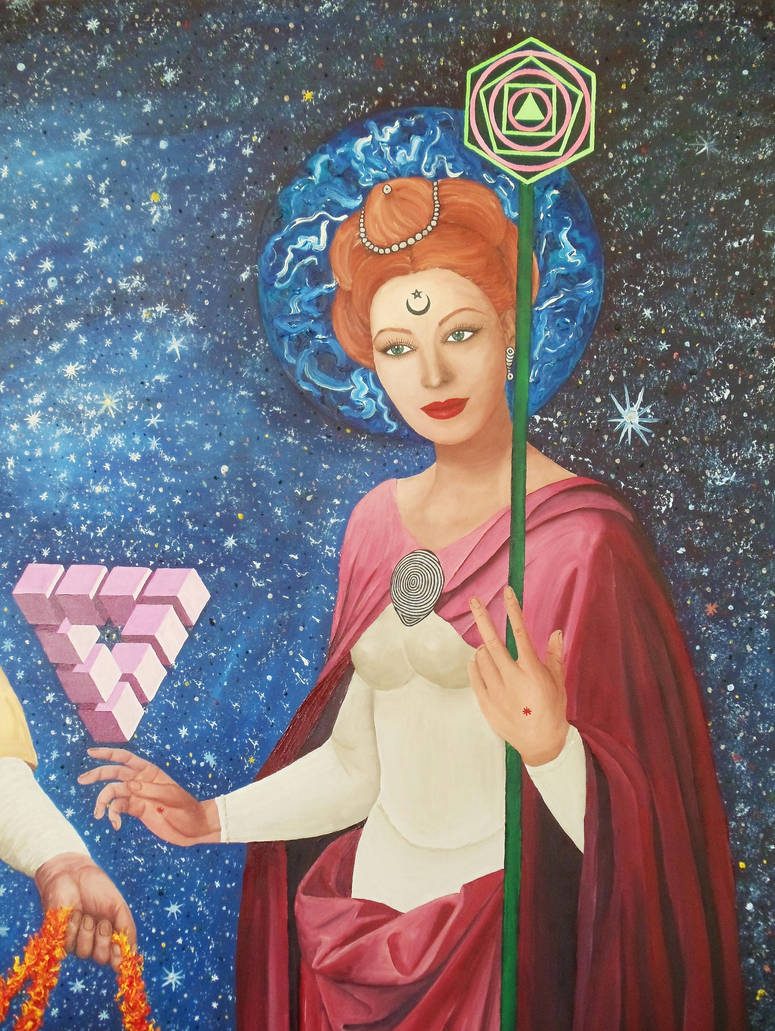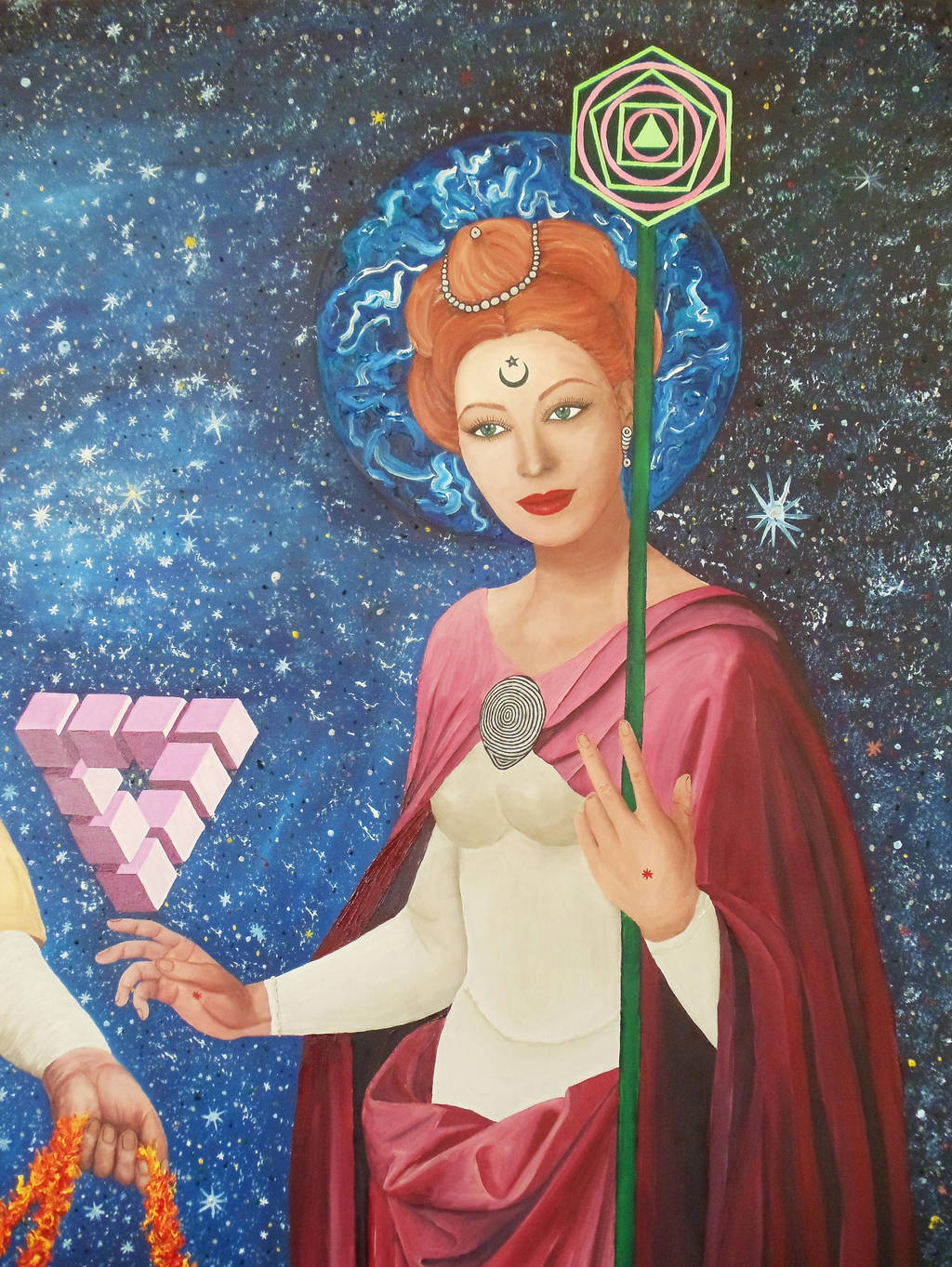 Watch

Beautiful portrait! The stars are very impressing!
Reply

name is like a dark tranquillity song

but yeah i know some latin

u and your friend amaze me so much with your style of grotesque and contemp. and alienish work u do!!! im glad that there are some free minded people everywhere doing some great art!!! i just want to say GREAT WORK but i don't want to say that on every picture i see so better make one comment that counts!! xD i love the background stellamare dots and brushes that are like a universe within a multiverse hiding from the omniverses entropy

Reply

The sky looks great, as does her "halo" . I love the staff as well. The detail is amazing, as always!
Reply