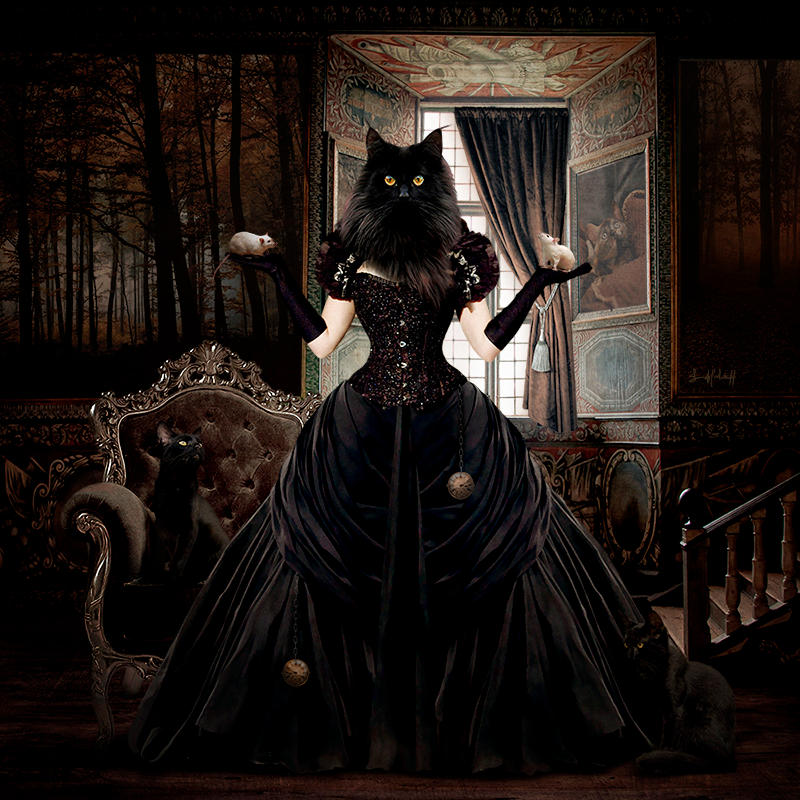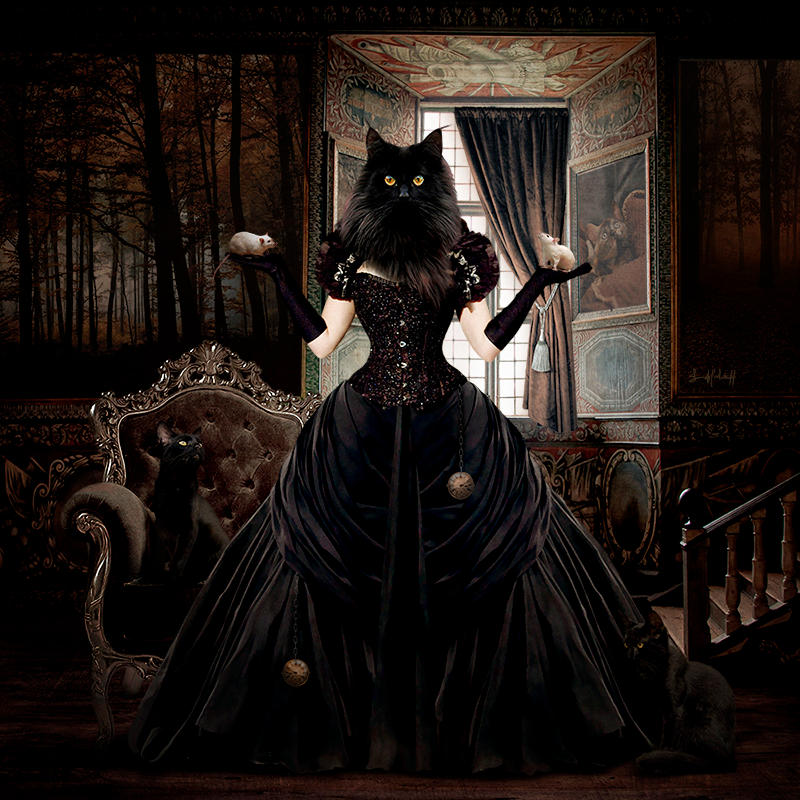 Watch
I present you The Lady Cat...
Another charactere from my "animals" theme.
My fb page
www.facebook.com/Selenys.desig…
____________
stock I used :
Head
PhantasmaStock
Moonshine 29
Body
La-Esmeralda-Stock
150
Dress
hellonlegs
Gothic Bridal 4
Mouses
NickiStock
Whisker
Background
RavensLane
The kings room
Frames
Jantiff-Stocks
Foggy Woods 1
and
NickiStock
Brie the Kitten 1
Armchair
fatimah-al-khaldi
Armchair
Manipulation and digital painting.
Thanks for viewing Heart

Please respect my Art.
All my works are COPYRIGHTED © SELENYS - INGRID HOUTCIEFF (You can't take this artwork for your website, layouts or other without my written permission)
Others from the animals theme :

Reply


C'est riche en détails et tellement bien intégré. J'adooooooore l'ambiance

Reply

Very creative work!I love it!


Reply

Very nice work!

Reply

Ha ha excellent! J'ai dans l'idée depuis un moment, de faire un hybrid chat sphinx pour le corps et tête de femme dans un style vintage.
Reply