Hi everyone! Now that my toddler is starting to sleep alone at night I am getting more time to work in the evenings on the commissions.
If interested please leave a comment in a comment section and I will get back to you.
Digital painting: 100€ - 800€ (price varies depending on the complexity, setting and amount of detail).



Portrait sketch (not perfectly rendered): 150€



Head Portrait : 230.18€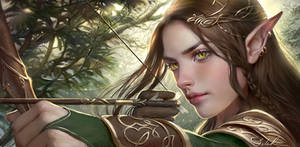 Chest: 348.19€
Complete scenery: 641.15€ and up depending on complexity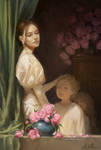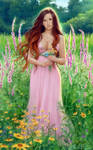 Please do not write me a note asking if my commissions are open, if the waiting slots are occupied, then not, you will need to wait when one get's free again (I update this journal when one slot becomes available).
Availability:

1.

(in progress 70% done)
2.

(15% done)
Waiting list: open (if you do not respond to note within one week I will need to remove you from the waiting list)

1.

2.

For commercial works please contact me here: adelenta.info@gmail.com