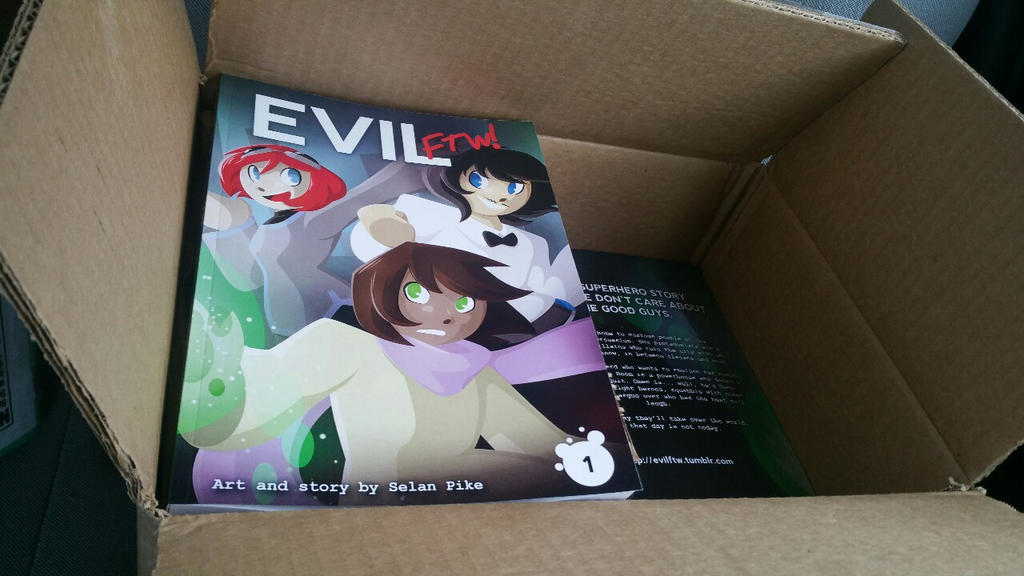 Hey look, what's this?? It's Evil FTW, Volume 1!!!
Yeah this is... a monumental project I've been working on for a while. This book compiles episodes 1-30 of
Evil FTW
, complete with all-new redrawn illustrations for each chapter, plus a bonus art section in the back.
I'll have it with me at Anime Weekend Atlanta this weekend, plus the rest of the cons I'll be doing for the foreseeable future! If you can't get it at a con (or just don't want to wait),
it's available on Amazon!!
And of course, there's also DimensioNoir volume 1,
also available on Amazon
, which is for my webcomic DimensioNoir,
which you should absolutely read
.