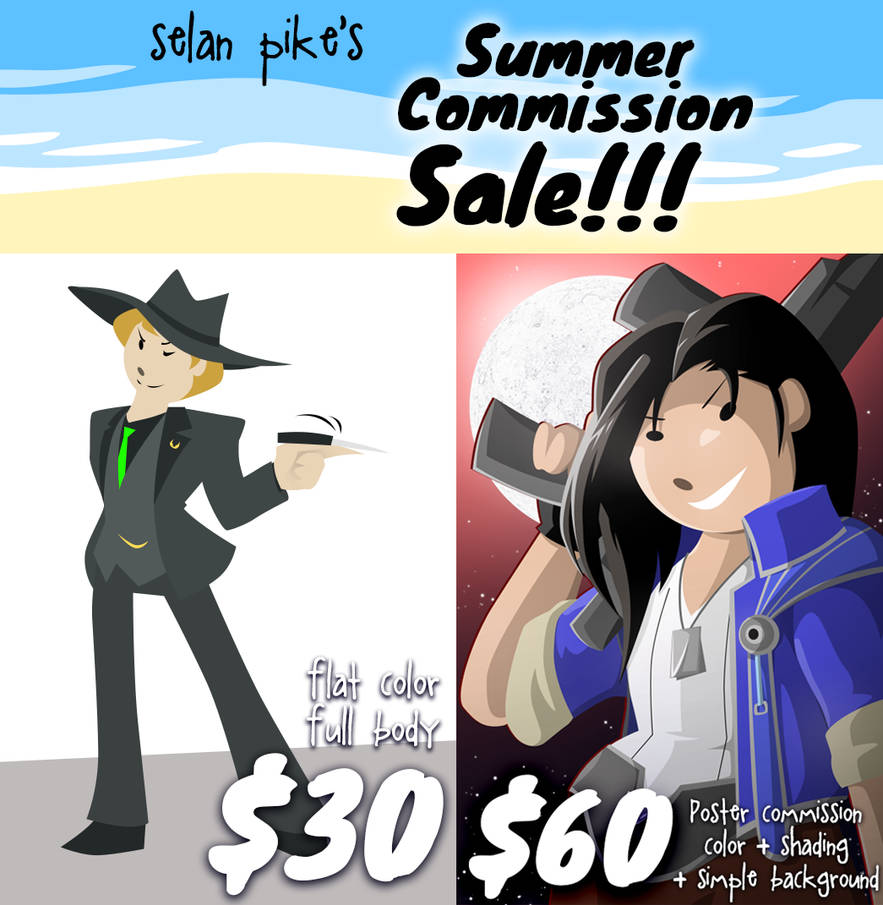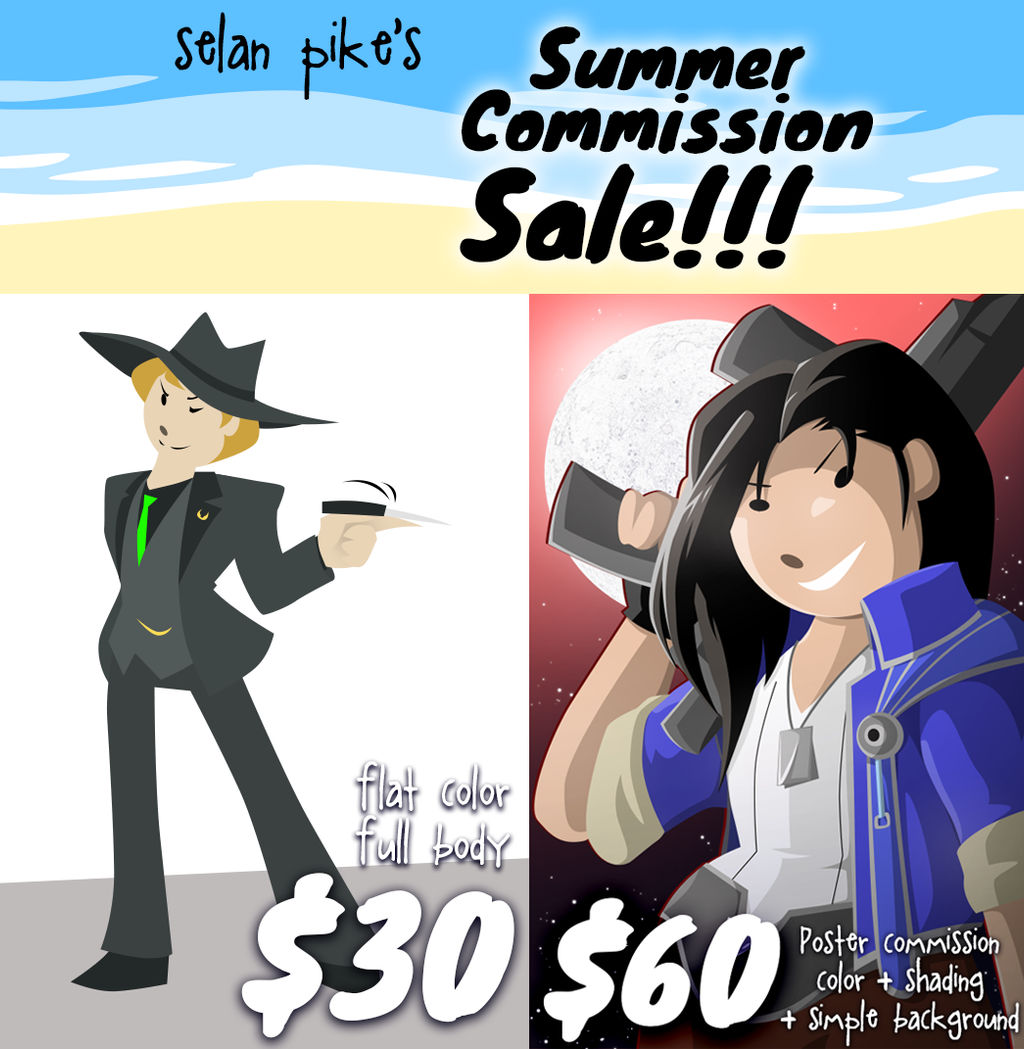 Watch
Hey guys!! It's summer, and that means my day job does not exist. So to make up for that, I'm opening commissions!! Please consider commissioning me!
I'll draw you, I'll draw your OC, your waifu, your husbando, that character you love that no one draws--anything you can think of, I'll draw it!
The base price includes one character, but an additional character is only $10, and I will draw any ship. Any ship. Even that one. You know. ;D

Either message me on here, or email me at selanp (at) planetxeeni (dot) com if you're interested!! Payment can be through either Paypal or Square, whichever you prefer.