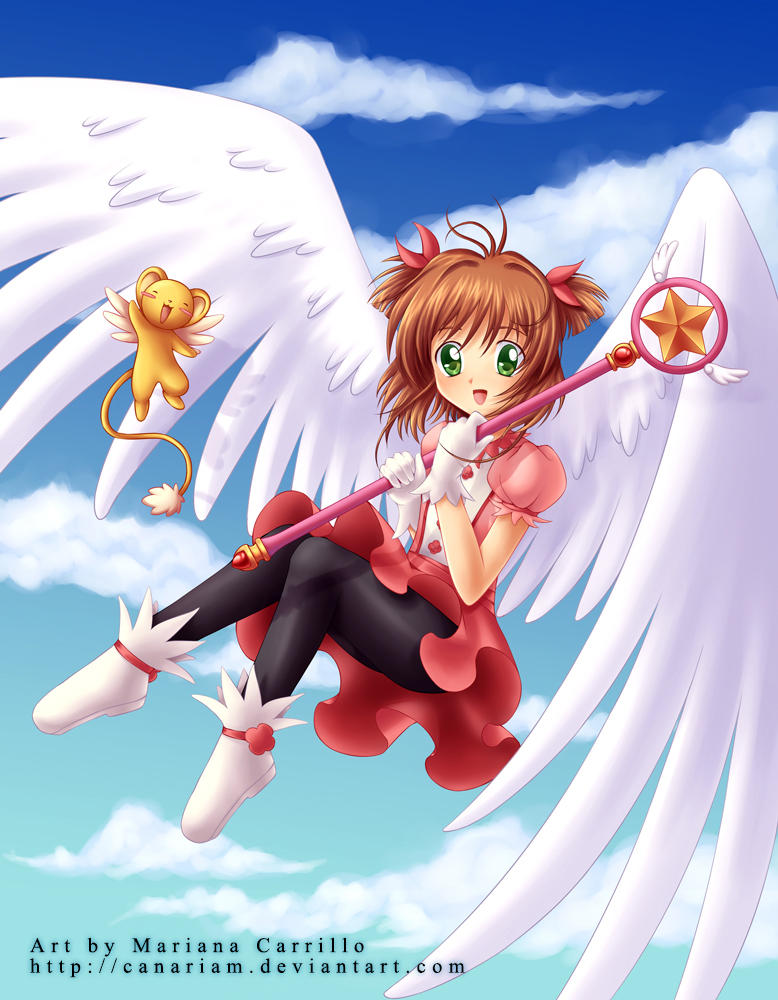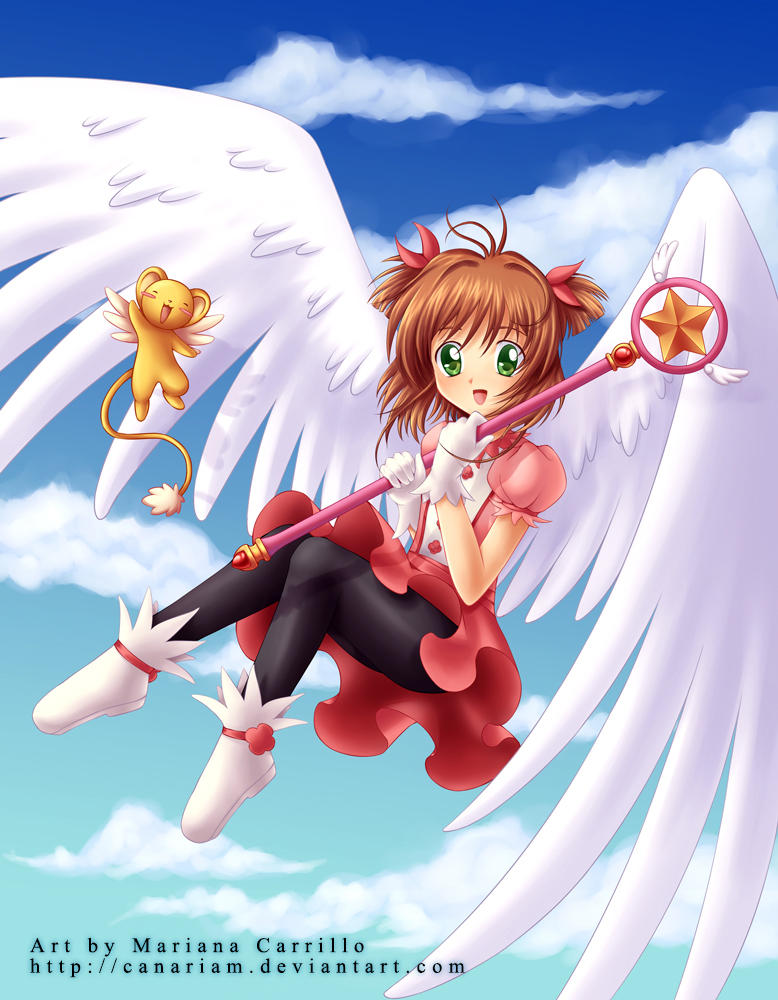 My originality for titles is amazing don't you think?

(?) Jk xD
This drawing is for the contest made by
oceantan
. The end date is tomorrow (in 3 minutes, today lol) and I thought I wouldn't be able to finish it, but here is it!!

I'm really happy with the result, still I see some mistakes but I don't know how to fix them hehe

Anyways, hope you like it!
Made with Paint Tool SAI, Photoshop CS6 (for special effects) and a graphic tablet Wacom Intuos4
Sakura Kinomoto & Kerberos © Card Captor Sakura
Card Captor Sakura © CLAMP
Do not use, modify, trace, etc, without my written permission.