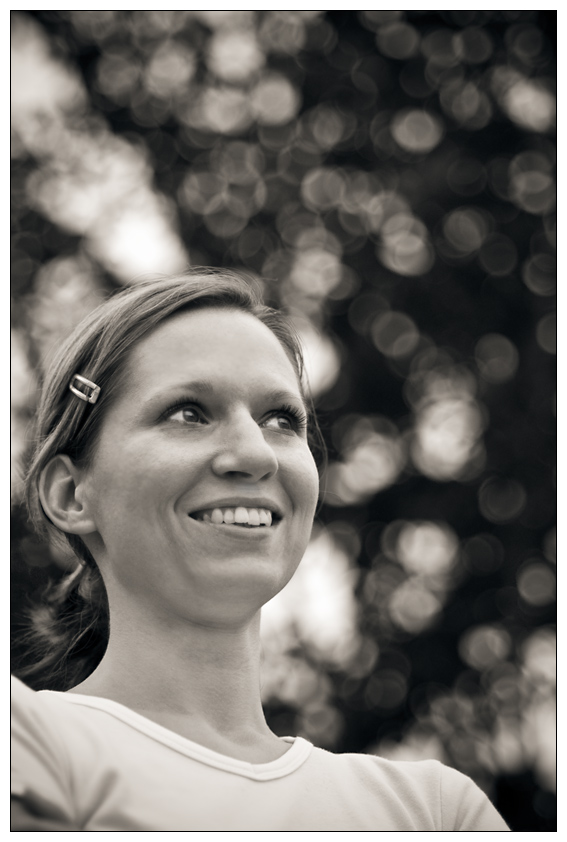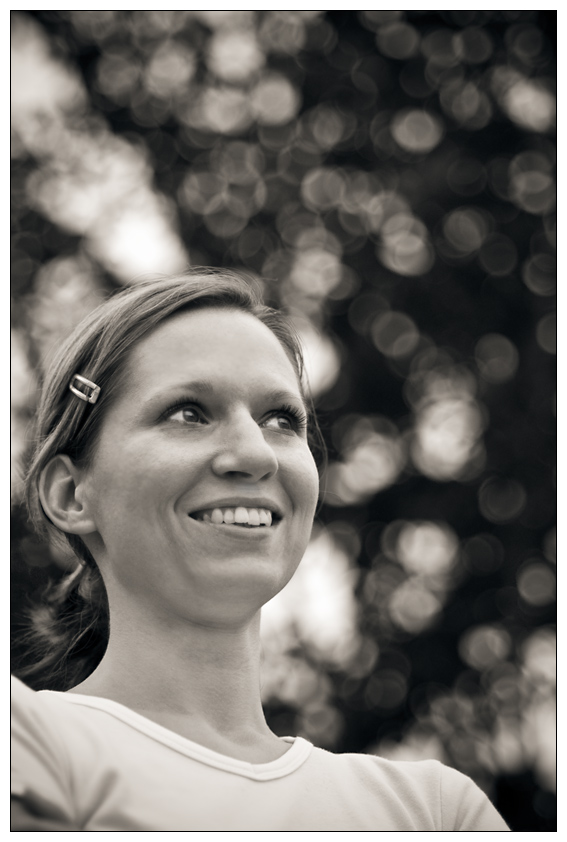 A shot from todays evening. Only b&w conversion and some levels.
And now the question. There is something new about this photo or maybe with. So beside writing about this photo try to guess what might that be. A hint - you can't see it


I really like the focus on this shot.
Reply



Beautiful portrait...
Beautiful smile...
Beautiful perspective...

Thank You for sharing it...



Reply

Nice shot.

Reply

Dober portret. Samo nekam mehko mi deluje.
Reply

Po bokehu bi ga spoznal 85ko pomoje

luskan portret!
Reply

Your lens is amazing.

Reply

tvoja zena namest punca/zarocenka?

lol nevem kaj je novga itak

mi je pa ful vsec fotka, simpl ampak ful lepo, tak iskren portret

Reply