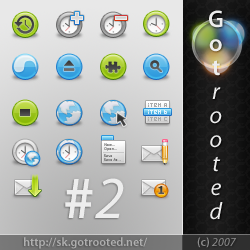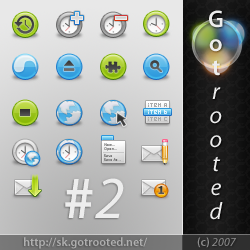 Another Preview.

More to come !
*This is a preview, there's nothing downloadable at the moment*

soo beautiful…
if only there was a print icon.

thanks!
Reply

Superbe ! Une superbe réalisation , bravo

Reply
eek~ you've gotta get the download ready *mouth watering*
these are great

Reply

My lovely style... please faster

Reply

Very coo mate! Your work is amazing!
Reply

make win one pls, or at least pngs

Reply

So far more than so good. I'm looking forward to seeing the complete package.

Reply

Hey ! thank you !
The complete package will come... later. I think I need at least 250 icons to have a cool set of icons

Reply

These icons look amazing, very promising!
I only wonder if you know what an Aussie would think you meant if you told him you 'got rooted'

Reply

Thanks !

Ahah ! Well don't blame me on the name, my bro came with that one... xD
Reply

Haha, well... I might go as far as saying... change it

But seriously, you have talent, can't wait for you to release these icons!
Reply

Ahah ! Well I won't change the title, I like it, even if well.... B) .
Thanks a lot, More icons to come ! Already at 69 icons made in less than 2 days. Aiming 150 or even more (300 would be perfect

)
Reply

These look fantastic, can't wait to download

Reply