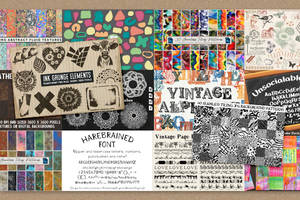 HG Designs Subscriber Area
Lots of high resolution goodies for graphic design including textures, photoshop brushes, seamless patterns and more.
---

seiyastock sparkle brushes
Description

Rules for my stock photos


Do not steal...... If you do I will hunt you down and give you a paper-cut.


If you use my stock please credit me. You can put : iconseiyastock : or : devseiyastock : (w/o the spaces), in your description. You may also link the original stock, if you want.

Please leave me a note or comment telling me you used my stock. (You don't have to ask permission first.)

Give me the link to your work, I would love to see what you do with my stock. If I like what you have done, I will fav it.

I give full permission to use in prints and outside dA, just let me know and credit me. Okay.


The most important rule of all is to have fun.