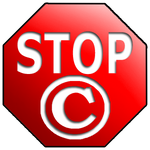 © COPYRIGHT
The work contained in my gallery is copyrighted. My work is not stock and it may not be reproduced, copied, edited, published, transmitted or uploaded in any way without my written permission.
I'm member of:





#GetWatchers help artists to share their creativity, increase their audience and get more feedback by getting more exposure and pageviews. If you want more exposure of your arts, constructive critics, watchers and/or if you would like to discover new talented artists, come join us

Here

.
OKAY, NO MORE

! WHY DONT YOU GIVE ME 1 POINT INSTEAD?

Current Residence: Croatia
Personal Quotes:
"Shoot for the moon. Even if you miss, you'll land among the stars."