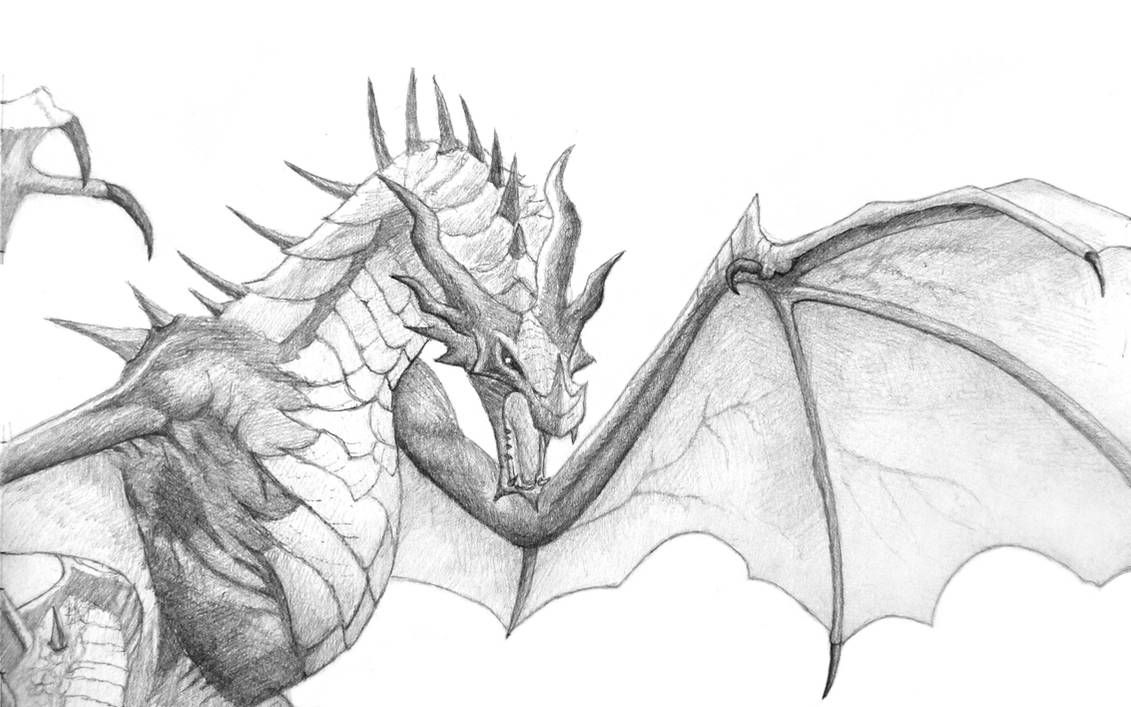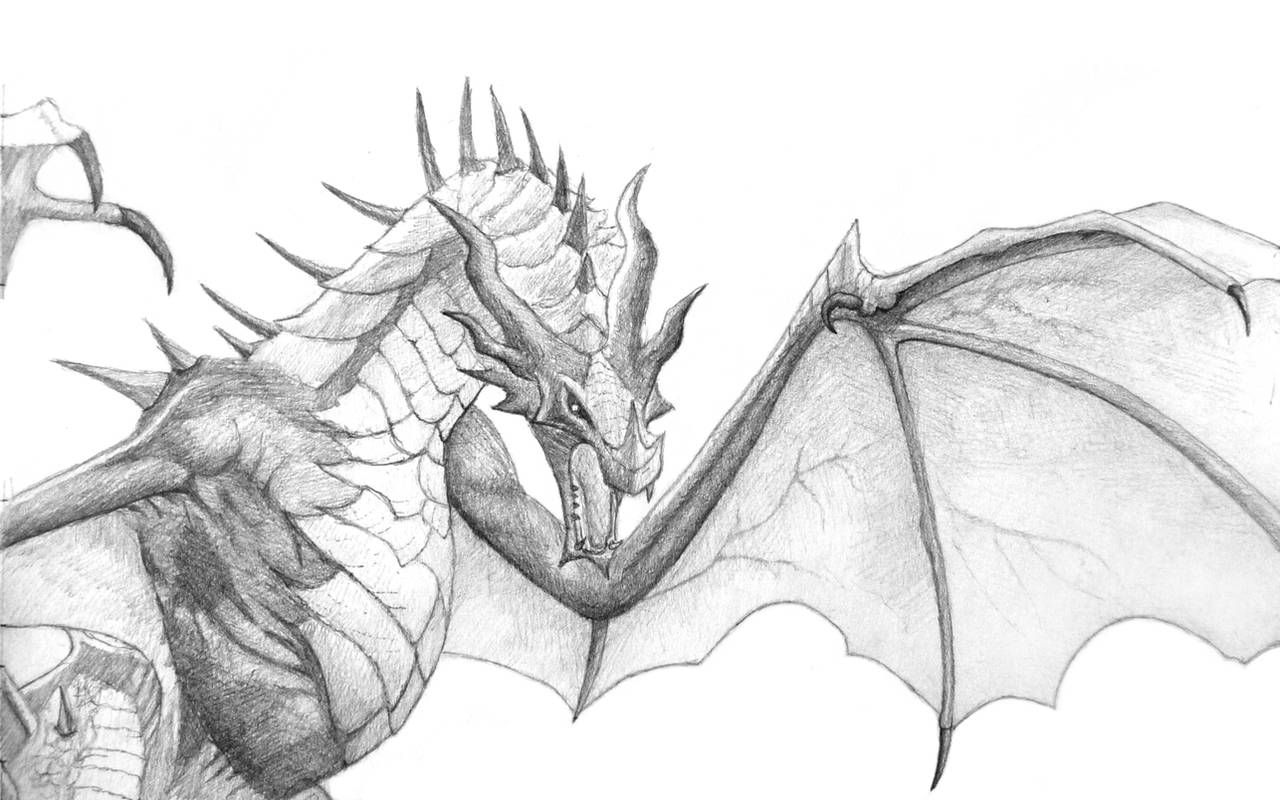 A drawing I made for practice. I really loved "Syrim" and I feel in the mood of doing some fan-art, this is the result.

I liked how the dragon looked at the end, it was a bit difficult to give it texture and that it doesn't looked so flat.

The drawing was made using only a 2.0 HB mechanical pencil.