Hiii~
I'm opening regular bust-up commissions for future travel expenses and merch production.

Order here:
goo.gl/forms/IECNjyTVE4l42FV12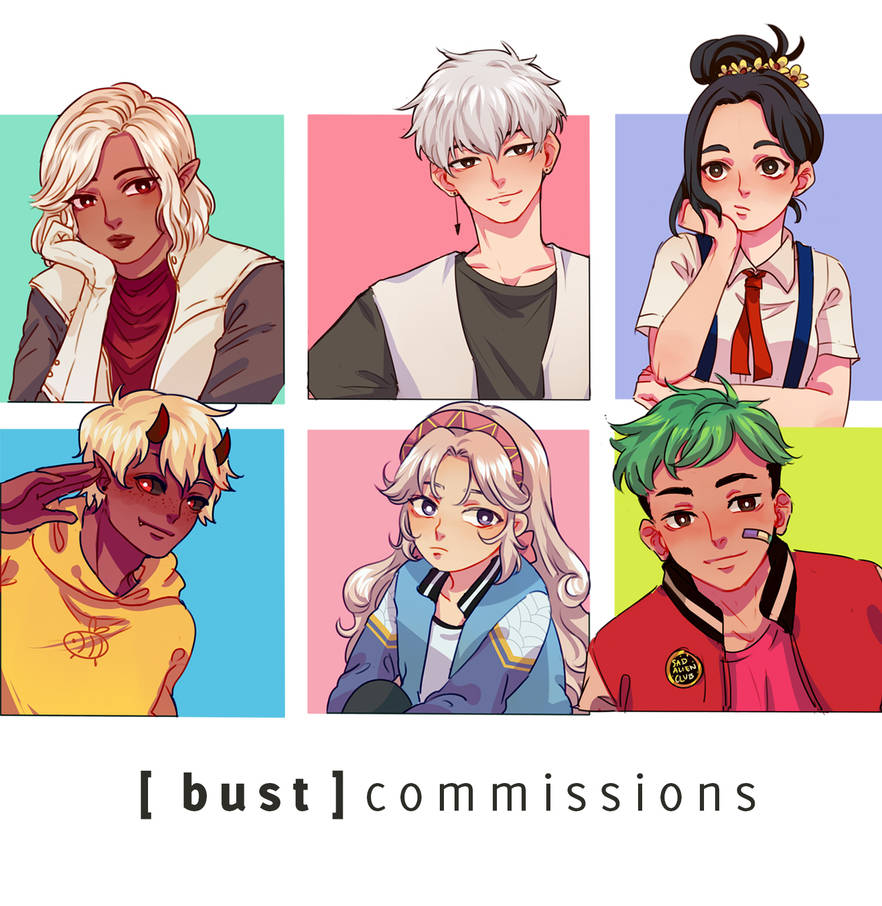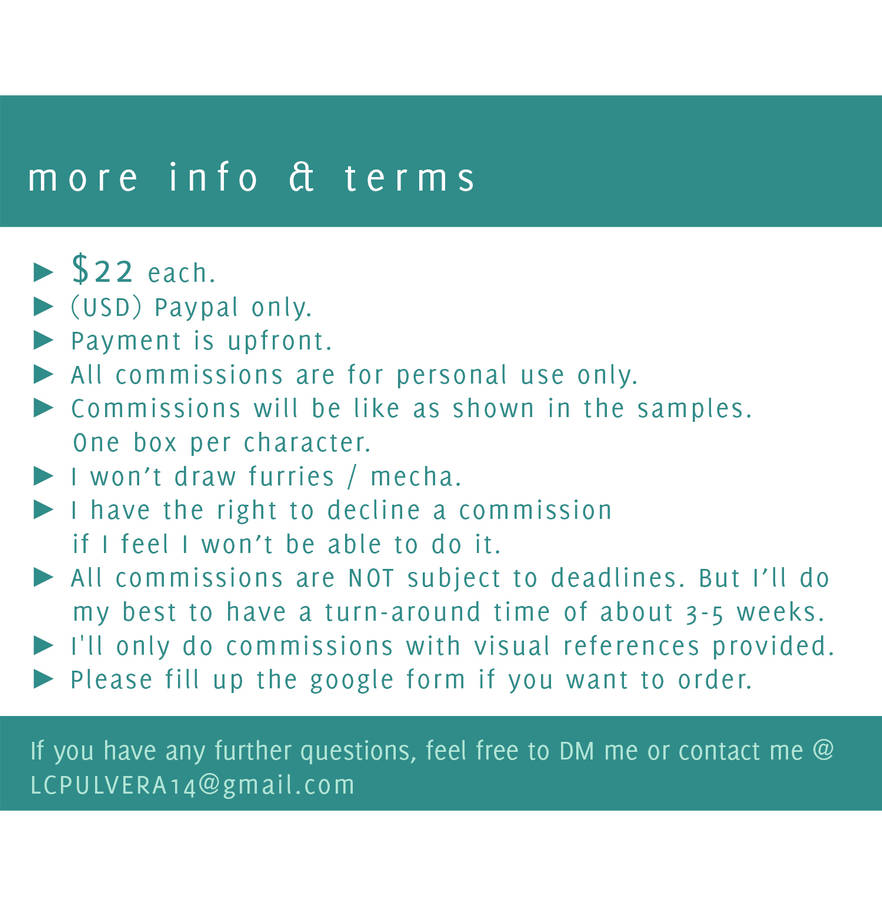 Watch

I just wanted to ask a couple things.
1. Are these still open?
2. How much is it to add a character?
3. Do you draw Oc/ Cannons?
Reply

Hi, I'm closed atm but if you dont mind being put in the waiting list you can still fill up the order form!
I draw ocs and canons and one character is $22 each.
Reply