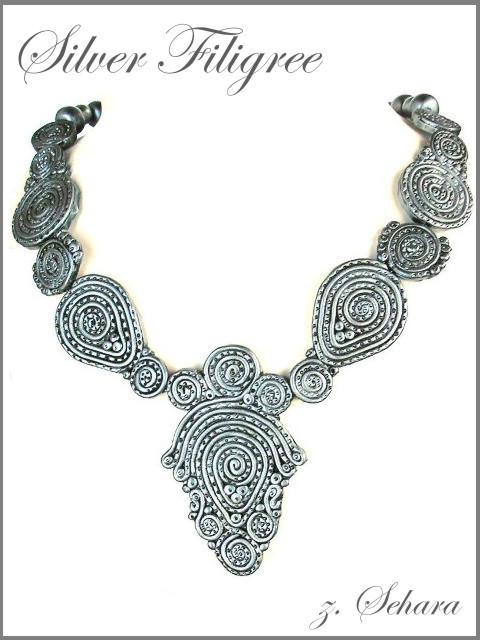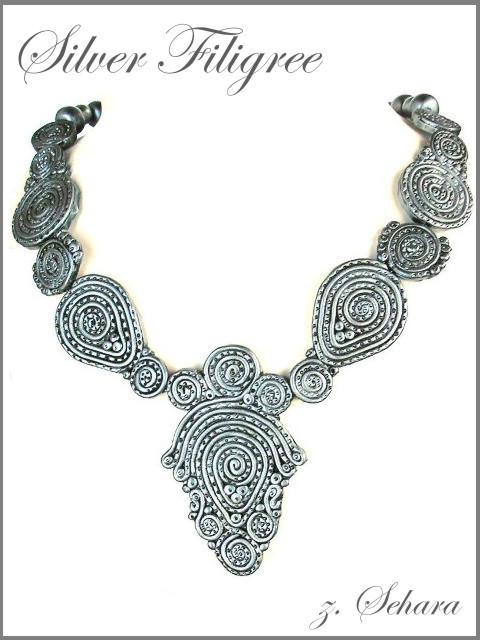 Silver Filigree
Materials:
black polymer clay and silver powder
Tools:
PC extruder and a lot of patience
Total time:
approx. 5 hours
This is my most elaborate PC creation ever. You should have seen me the day before yesterday when I was running around my workshop and trying to find my extruder (it was, as usual, right before my eyes

) because I had the idea "boiling" in my mind.
________________________________________ _____
Made for
Silver Contest
organized by