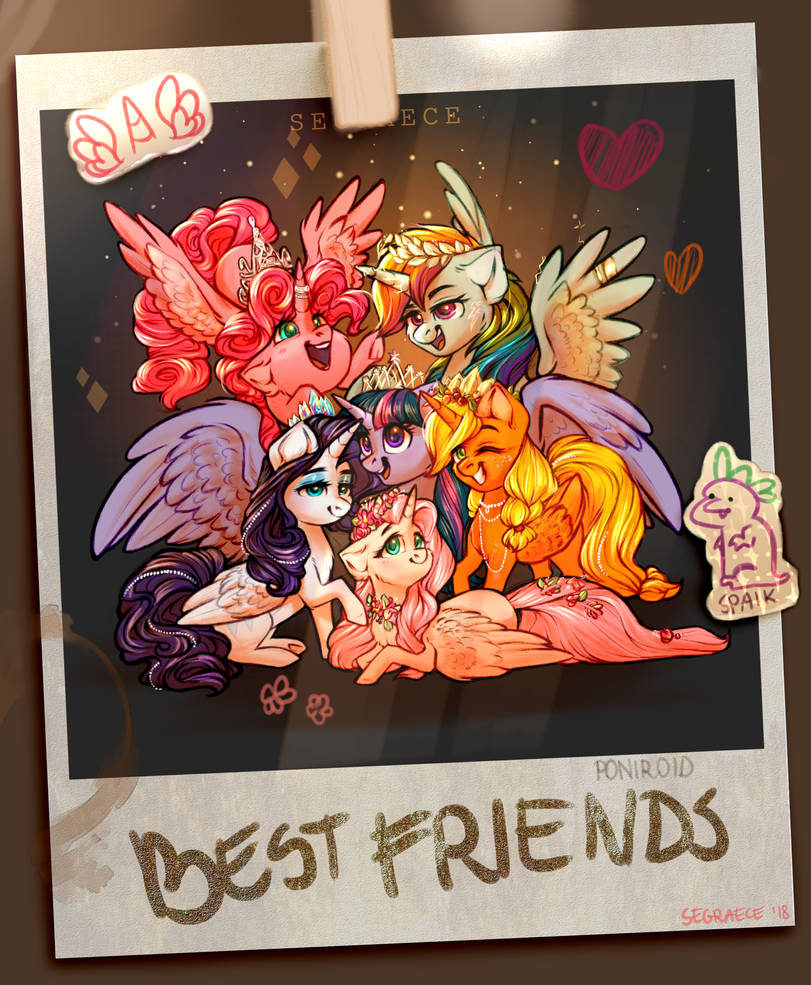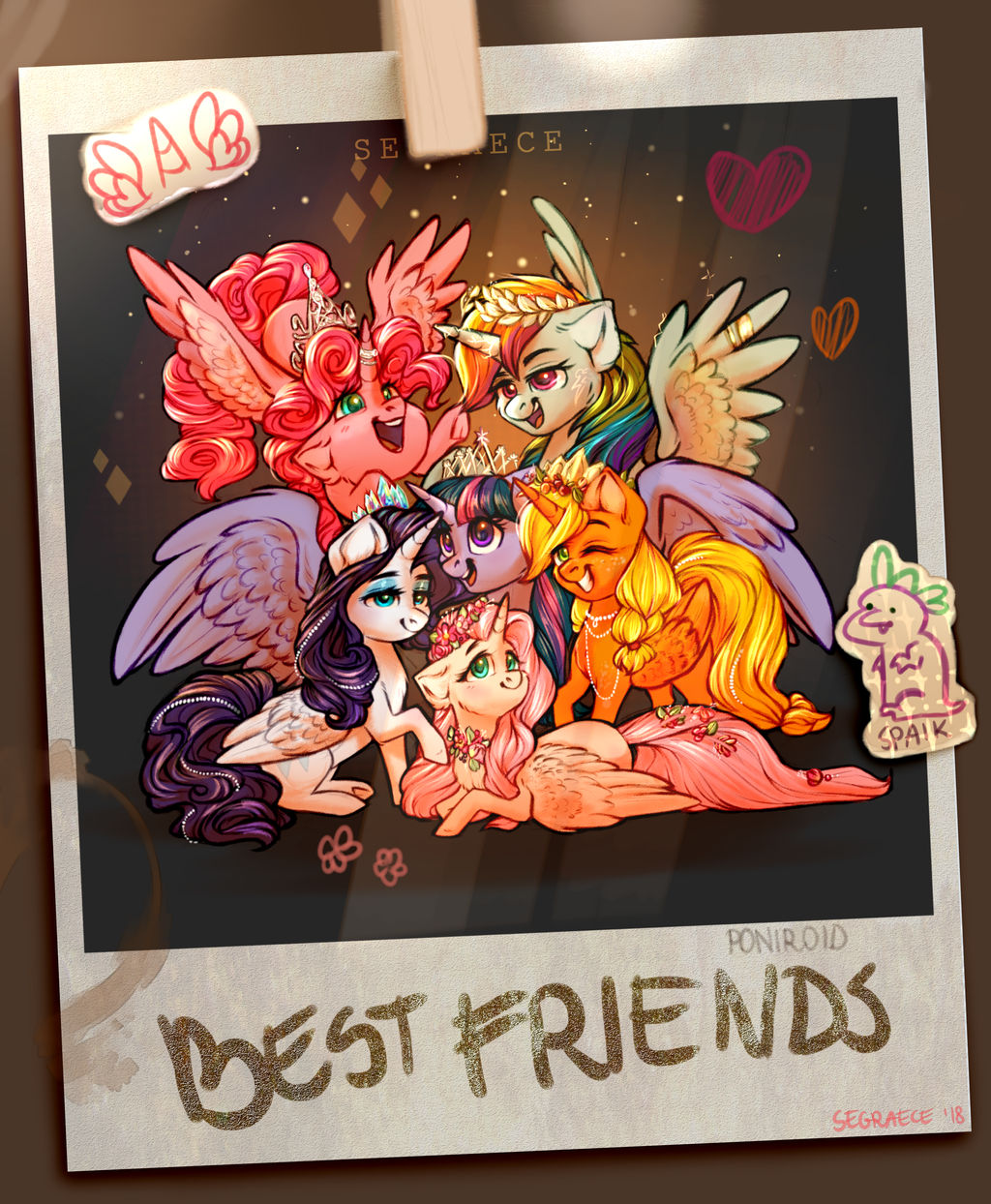 Watch
After so many days of working on this picture, it's finally done! XD I feel so free now!
I'd love to hear your opinion about this picture - if there's something you like or don't lik, please let me know! c:
Now, self advertisment time- did you know that I opened a charity auction? If you want to get a drawing from me and help someone at the same time, check it out!
Charity auction [OPEN]
MLP belongs to Hasbro
Art made by Me
Support Me on Ko-fi
I always love seeing new pictures from you, but this one really sticks out. It's cute and quirky like a lot of the stuff you make, but it's also detailed and well thought-out. Even though it's a pretty simple picture, it's fun looking at this picture again and again, noticing various details like their expressions and crowns. Your style of drawing ponies is one of my favorites in the fandom. The "picture in a picture" was a nice touch too. As far as stuff to improve, the biggest thing I notice is that the perspective on Pinkie's face seems odd; her eyes almost appear to stick out above her head. Also, I feel like Twilight's wings are spread out too far (like they're detached from her body), Fluttershy's colors seem more washed-out than the others', and it's probably unnecessary to both sign the picture and put your watermark on the "picture in a picture". Those are just little, picky details though that don't detract from the picture - this is still one of my favorites you've made! Keep it up.
The Artist thought this was FAIR
23 out of 23 deviants thought this was fair.