The contest started Jun 20, 2012 and that's what we got so far: 11 contestants, special first submission prize winner, some new rules and 5 entries in total.

Deadline is set on August 31. Entries will be registered till 23:59 (Midnight GMT time).

R U L E S:
• don't be rude to judges and me in particular;
• plagiarism, tracing and recolors are prohibited;
• you are not allowed to upload already finished works, old works for example. Your submission should be made specifically for the contest;
• no 14+ submissions (no blood, no nudity, no 'strange curves' and so on [in the specific place under the neck and in the other specific place under the back]);
• for joining you should leave a comment here;
• don't join if you are not going to submit your work (if you changed your mind about taking part in the contest, tell about it as soon as possible, do not wait for the deadline);
• organizators have the right not to accept works that do not fit the terms of the contest or do not meet the rules;
• if you think the judges are being unfair, just remember - fairness is in the eye of the judges. Just because you think your work is superior, it should not necessary be so;
• if you have any complaints/suggestions, send it through PM only!

O R G A N I Z A T O R S:


Sefiroth [me]
is the main organizator.
I'm not very good in English, so if you don't know Russian, speak to
Lucius
, please.
Lucius
is the second organizator.

J U D G E S:




C H A R A C T E R: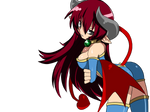 You should draw
Sefiroth de Hellius the neko-succubus

All needed references can be found
here
. You may draw either a Sonic or human style character. Sefi only has her left wing. But if you are going to draw a younger version of her, two wings are acceptable. The breast size should be around D.
The contest ends at September.

P R I Z E S:
1st - 100

or full-body with full shading (with random background).
2nd - 50

or half body with full shading (with random background).
3rd - 25

or headshot with full shading (with random background).
I can draw only in Sonic style or animals (only mammals), so think before you will choose your prize.

C O N T E S T A N T S:





















Table of symbols:

- done,

- gave up,

- unknown.

E N T R I E S (by date):
1.
(

/
AstroPulse
)
2.
(

/
EvilOverlord0
)
3.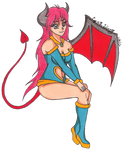 (

/
StrawberrieMew
)
4.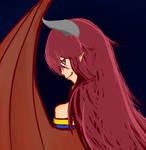 (

/
ragingfironoid
)
5.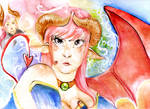 /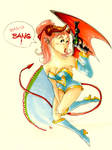 (

/
AnnathehareLychi
)
Кто что из "русских" не понял - спрашиваем. По возможности помогайте с распространением информации.