The contest started Jun 20, 2012 and that's what we got so far: 11 contestants, special first submission prize winner, some new rules and 5 entries in total.

Deadline is set on August 31. Entries will be registered till 23:59 (Midnight GMT time).

R U L E S:
• don't be rude to judges and me in particular;
• plagiarism, tracing and recolors are prohibited;
• you are not allowed to upload already finished works, old works for example. Your submission should be made specifically for the contest;
• no 14+ submissions (no blood, no nudity, no 'strange curves' and so on [in the specific place under the neck and in the other specific place under the back]);
• for joining you should leave a comment here;
• don't join if you are not going to submit your work (if you changed your mind about taking part in the contest, tell about it as soon as possible, do not wait for the deadline);
• organizators have the right not to accept works that do not fit the terms of the contest or do not meet the rules;
• if you think the judges are being unfair, just remember - fairness is in the eye of the judges. Just because you think your work is superior, it should not necessary be so;
• if you have any complaints/suggestions, send it through PM only!

O R G A N I Z A T O R S:


Sefiroth [me]
is the main organizator.
I'm not very good in English, so if you don't know Russian, speak to
Lucius
, please.
Lucius
is the second organizator.

J U D G E S:




R E S U L T S:
Due to the start of the studies we did not have much time for the contest and it was pretty hard to make our decision.
After the long discussion in the search of it, we came to these results:
1st
-
by

[3/-]
2nd
-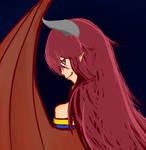 by

[3/1]
3rd
-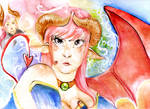 by

[3/2]

P R I Z E S:
As the total 'bank' of the contest was doubled, following prizes will be given:
1st
- 200

or full-body with full shading (with random background).
2nd
- 150

or half body with full shading (with random background).
3rd
- 100

or headshot with full shading (with random background).
Contestants that are not featured in the finalist list will be given 50

as consolation prize.
I can draw only in Sonic style or animals (only mammals), so think before you will choose your prize.
Dear contestants, please contact us to claim your prize.
---

П О С Л Е С Л О В И Е:
Это был только первый мой конкурс. Но уже хочется, чтобы он был последним: как начался через одно место, так и закончился не ахти. Сначала никто не хотел записываться, потом пришли говнокритики, в середине количество участников то падало, то возрастало. Обидно было, что к концу конкурса некоторые участники так и не отписались, подтверждая/опровергая свое участие в конкурсе, но вдвойне было обидно, когда люди отказывались от него. Не знаю точных причин, по которым это происходило (только один человек честно отписал мне, что не успевает), но было крайне "забавно" видеть, как непосредственно до/после этого бывший участник выкладывал посторонние работы. Кстати, про обещания нарисовать мне вместо этого когда-нибудь гифт я не забыла.
Что порадовало: работы тех, кто все-таки дошел до конца. Они заслужили свои "увеличенные" главные и второстепенные призы. Все это написано так - излить душу и на злобу дня. В возмущенных комментариях третьих лиц не нуждаюсь.