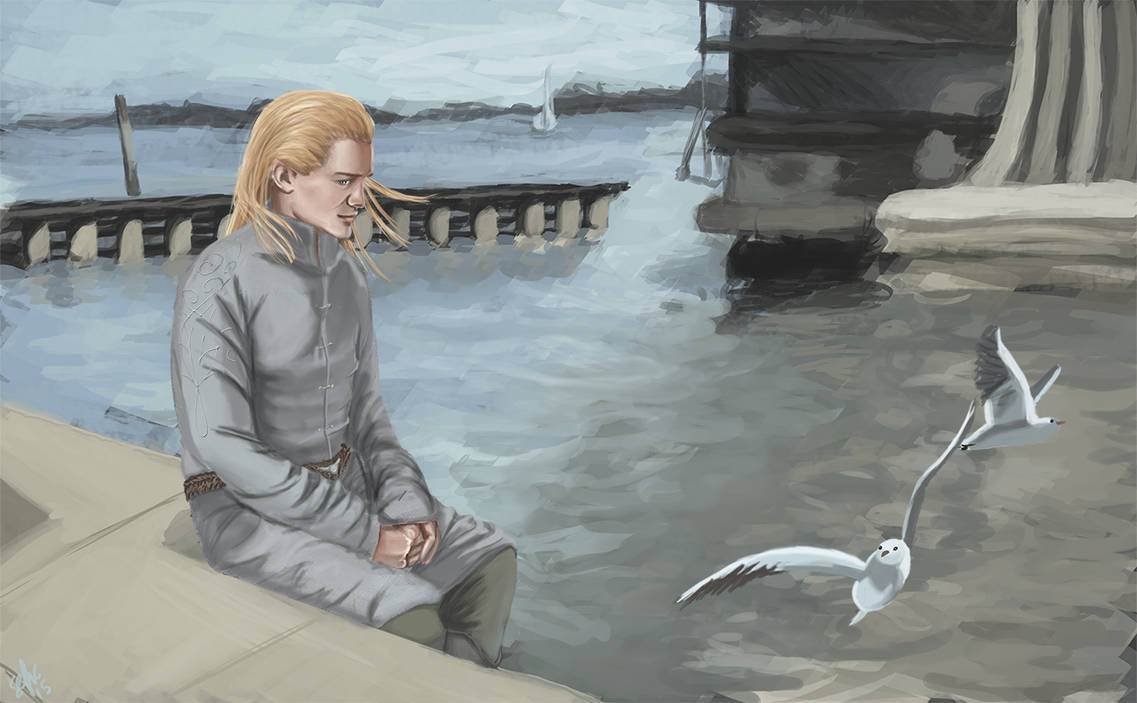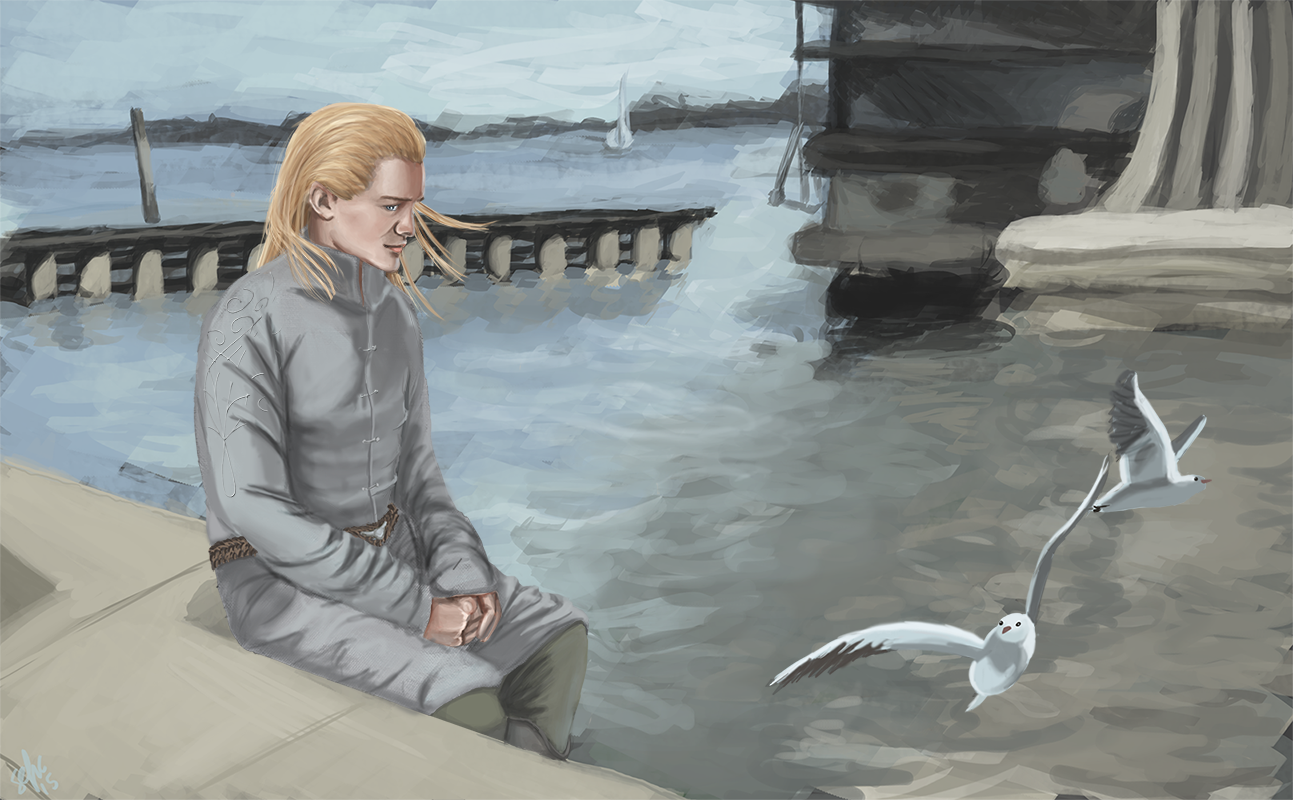 Watch

Photoshop, Intuos tablet, ~7 hours

My part of an art trade with the wonderfully talented
syac90
! Go see her gorgeous portraits! :

I don't know how this ended up like this! I wanted to do something different for a Legolas artwork, since he has been painted and drawn by EVERYONE (except me). So I chose this moment, when Galadriel's warning comes true and Legolas hears the white gulls at Pelargir and the call of the Sea. Much artistic liberty was used here. Pelargir is a harbor town, according to Tolkien it's quite like Venice. I wanted Legolas' expression to be sort of mixed. What can it feel like to know that your time on Middle-Earth will come to an end?
I did grow a fierce hate for that shirt though. I did and re-did it so many times, urgh.
Anyway, I hope you like it
syac90
!

Legolas, LotR © J.R.R. Tolkien