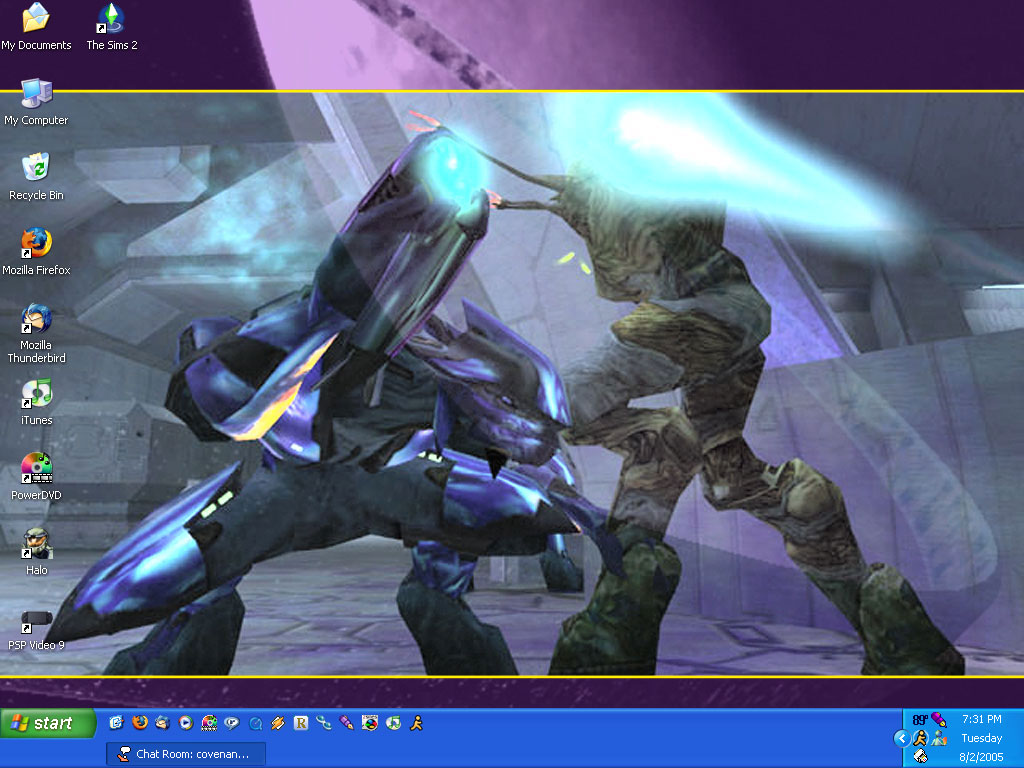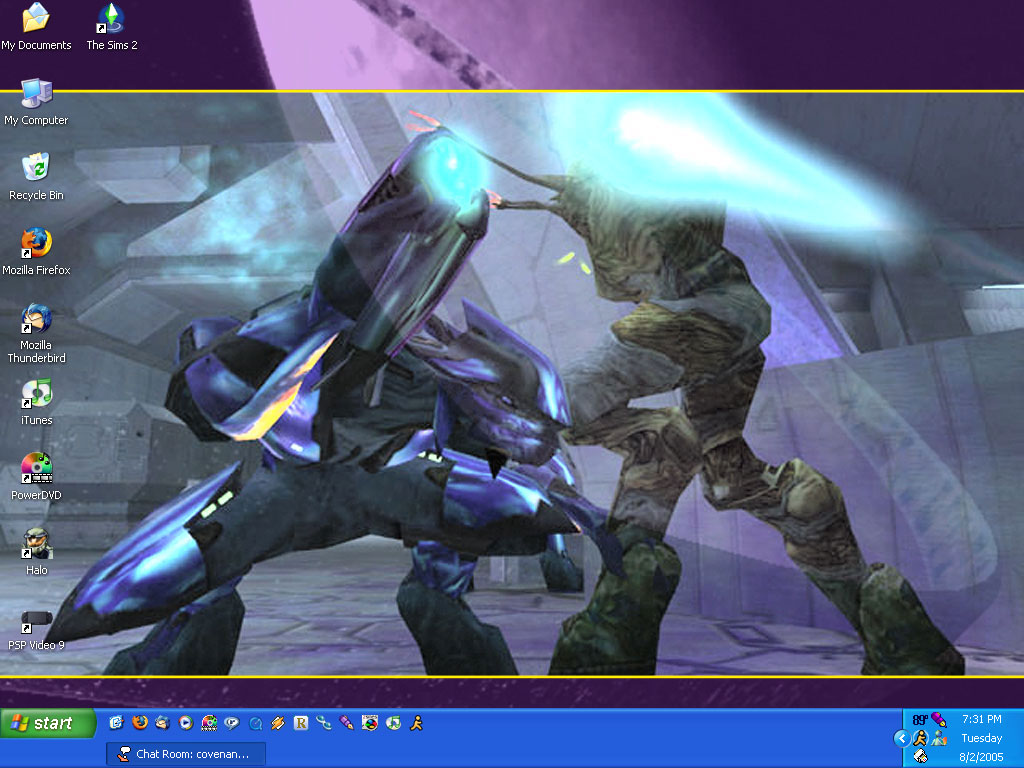 Watch
I recently made this image, by photo-manipulating a pair of Halo images. Just something that I did for my love of Halo's elite covenant soldiers.

Reply

Thank you. There are plans to use this as a custom Windows Start-up screen. I just need to collaborate with my CS majoring friend for that..
Reply

Reply

Thanks. I didn't do too much to the images, just change the lightness, contrast and levels then add the purple strips. But I feel that the simplicity of it looks a lot better than a complicated design may have.
Reply

I've learned sometimes simple works better. Really good backrounds can be distracting and bring attention away from the action of the picture...
Reply