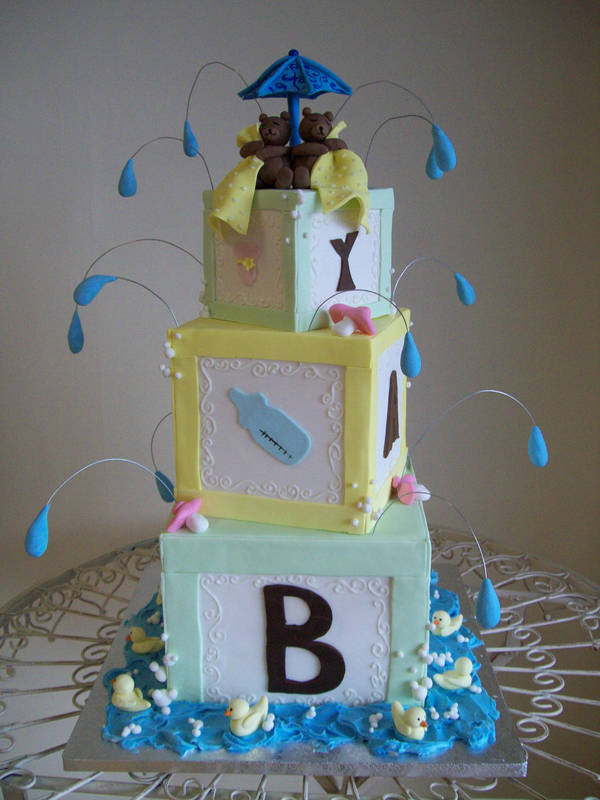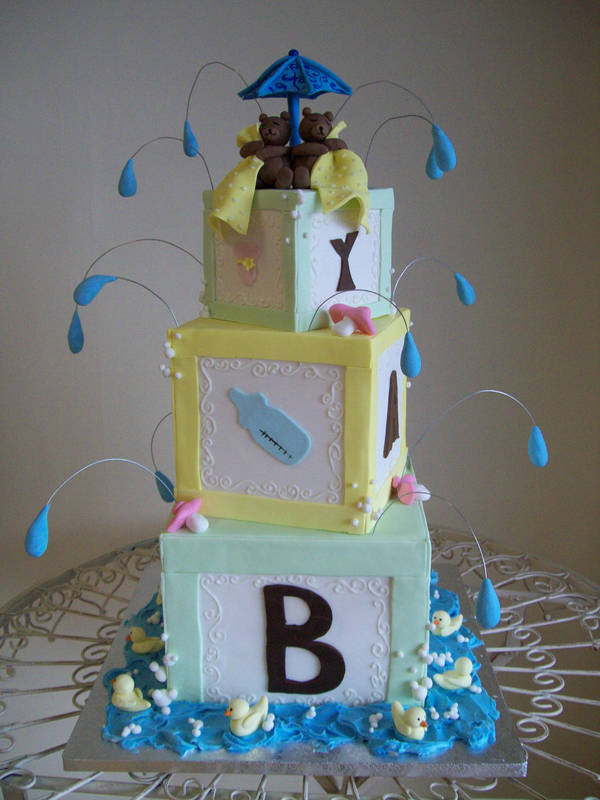 Watch

nice...how much to have one made?
Reply

duck duck!
damn you live so far away *cries*
these pictures, such a tease


its so prettiful
Reply

I love it! Especially the duckies.
Reply


I love the innocence of it...
ANd i don't say that about every small child's object. I've sewn six baby quilts for my mother's pregnant pal's over the past few months and none were as awesome as this cake.

Gotta love the duckies. Did you do them in fondant?
Reply

Yep, everything is out of fondant except the umbrella, which is gumpaste.
Reply

Yummi!
XD I don't make cakes. I watch "Ace of Cakes" On the food network so I cheated.
Reply

I absolutely love it! Make me a cake for free! T_T I want a pikachu cake 8)
Reply