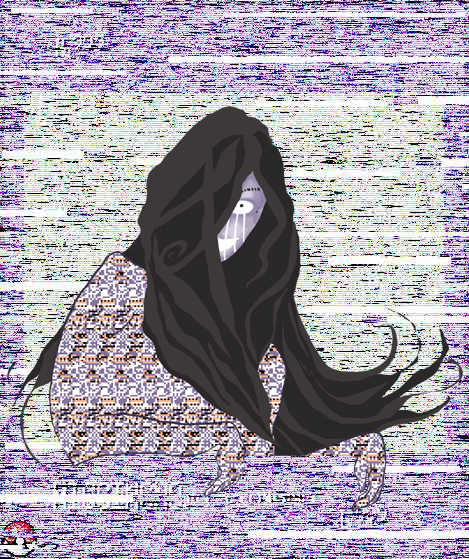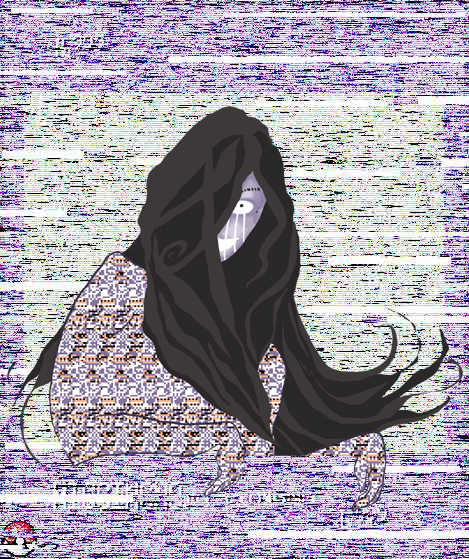 Watch
EDIT: D00d. I just found out that MissingNo. actually looks like that ghost thing you'd see Ghastly as before you got that one item. What I've got here is "M". Which is totally not how I remember it.
EDIT x2: Wait, no. According to
this page
, the name MissingNo. was used for both the ghost and the blob. So I don't totally fail. Yey.
Anyway, this here is for
, which is a club for people who live in their parent's basement.
Also, for drawings of humanized Pokemon. Same thing.
Now, for those of you who aren't as OLD SKOOL as me (or spent the later portion of the 20th century outside with your friends), this is MissingNo, one of the many glitches to be found in the original Pokemon games. I think the deal was you had to talk to the guy who'd show you how to catch a Pokemon, then fly to Cinnabar Island (m i rite?) and surf up and down the coast until MissingNo. appeared.
I'm not entirely sure what it was supposed to do, and I'm fairly certain that you could also get regular Pokemon that weren't supposed to be in that area, or something called M (for... Maples. I dunno whut?). You could also use it to duplicate items, which is what I did. They always said that if you caught it, it would screw up your game. Well, I didn't, but it did. I had all 150 Pokemon, too. That was a big deal back then! :/
Man, I gotta go use that line on some 6 year olds. Back in my day, we only had 150 Pokemon, and we were thankful!
Here's some
more coherent info
on Missingno. that hasn't been addled by the passage of time and that fact that I was 8 when I learned all this.