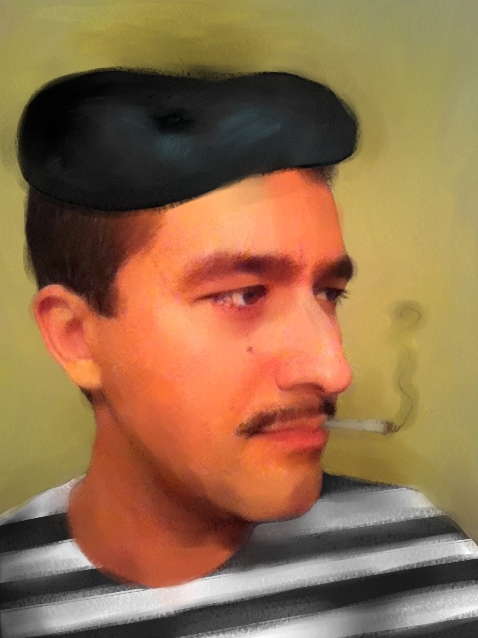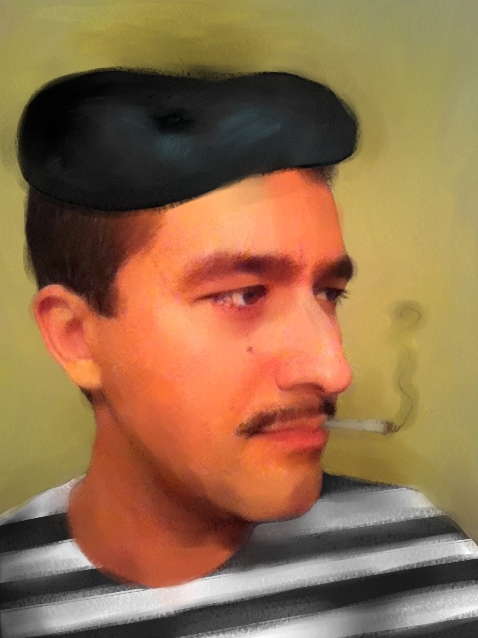 In case you've been living in a time passage, you know that World Famous artist and podcasteur Kristofer Straub has destroyed his Even More Famous goatee. On New Year's Eve, in a very Jigsawian move, he tweeted live updates of the massacre in progress for all the world to see... until his wife made him stop for the night, most likely citing a clause in their prenuptial agreement. Or maybe he just couldn't be trusted with sharp things anymore at that point, I don't know. But the next morning, the carnage returned in full force, and no one was happy ever again.
For the more hardy of viewers, the entire ordeal can be seen as such:
[link]
[link]
[link]
[link]
[link]
[link]
[link]
<- The source material.
[link]
As for my role in all this, well... I did a shoddy photo manip of Kris as a Frenchman. Because it made sense then, and it makes sense now. And yes, of course I spent roughly an hour longer on this than I'd intended (what I'd intended: 5 minutes).
I can only hope that this doesn't violate the restraining order.