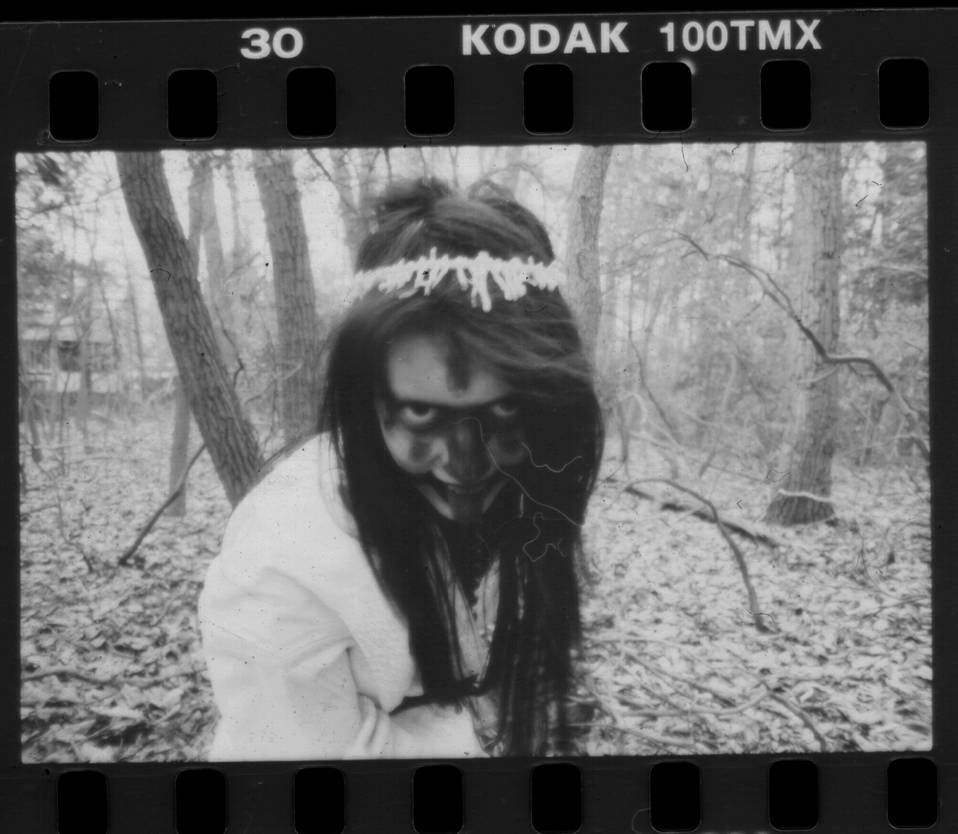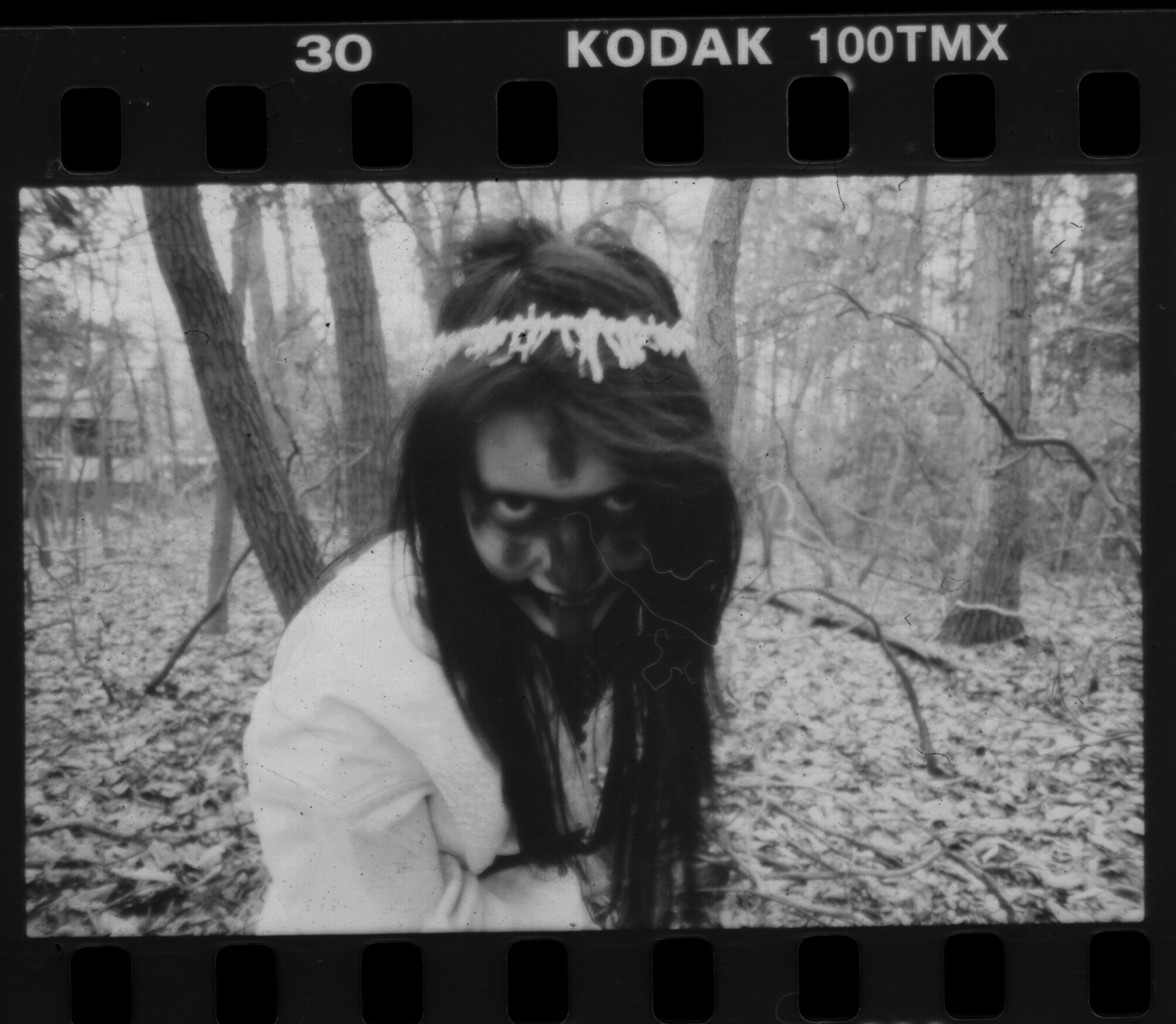 Scanned negative, film developed by myself.

Part of a photo shoot in an attempt to finish a PHOTO 101 project. Basic premise: slow shutter speed. I took this as a cue to dress up as a forest god and go traipsing about the woods in my backyard one evening. The costume and makeup probably only took my 15 minutes to throw together; I was totally winging it.

Check out that ectoplasm!