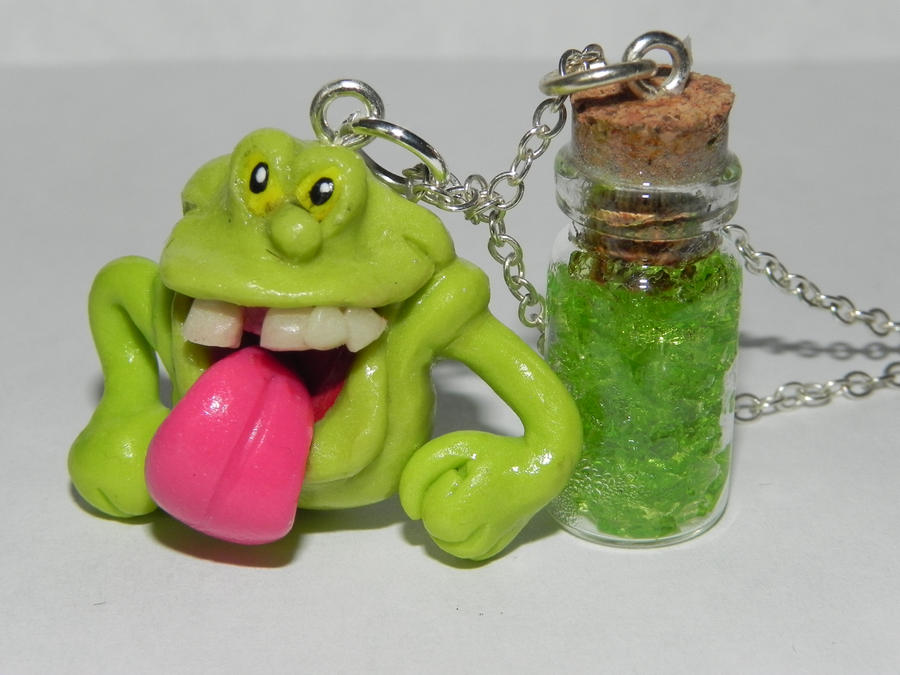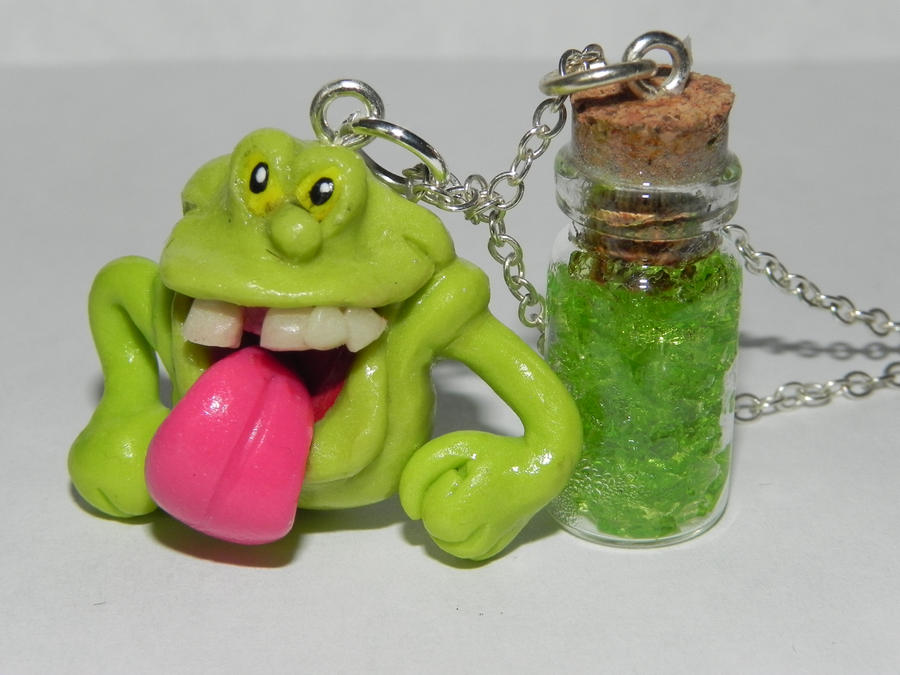 Hi

Step asside Casper! Though he may be rude and gross and not always so friendly, we all loved Slimer in the cartoons and movies alike

Perfect for upcoming Halloween, or someone looking to reminisce those childhood days

Here is a cartoon inspired, hand sculpted to look just like the cartoon Slimer

Slimer is about 1 1/4'' tall and about 1 1/2'' wide. He is sculpted by hand without the use of any molds. He is highly detailed, and the best part, he glow in the dark!
He has been varnished to protect some of the painted details.
Beside him is his own jar of slime in a miniature bottle ( this bottle is smaller than my standard size that I use for all my other pieces). It's made of glass and is permanently sealed with a cork and sealant.
Both pendants hang from a 18'' cable style silver plated chain with a spring ring closure.
This item comes in a gift box and is bubble wrapped for extra precaution.
THIS ITEM CAN BE FOUND AT:
www.bottledupcreations.com/