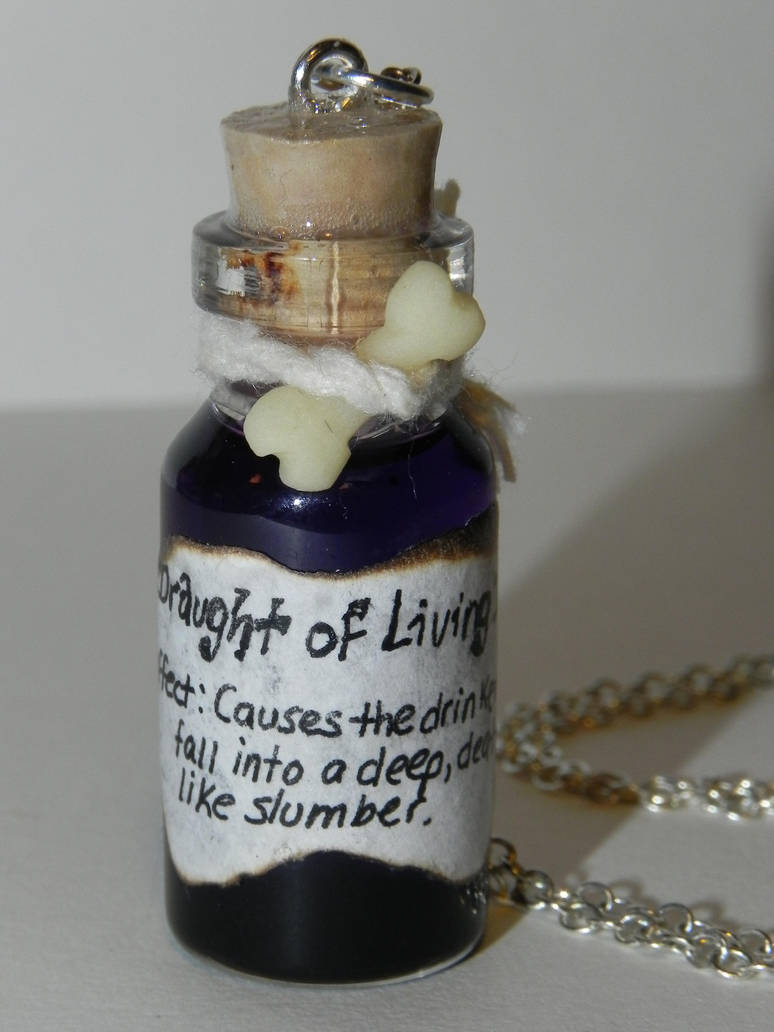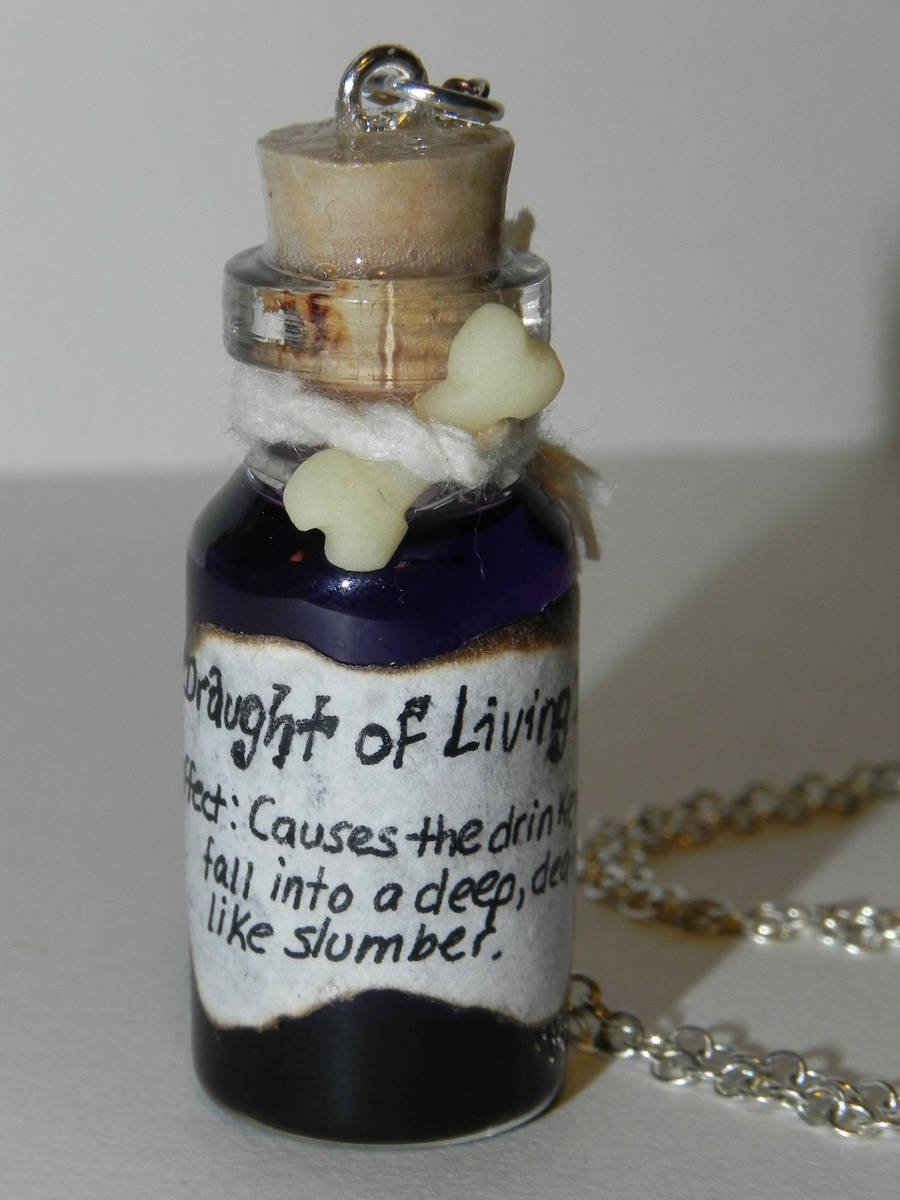 Hi

I've been binging on Harry Potter movies this week and I couldn't resist creating some of the potions. This one is simply awesome!
Perfect for any witch or wizard, Harry Potter fans alike

"The Draught of Living Death is an extremely powerful sleeping draught, sending the drinker into a death-like slumber, similar to suspended animation."
On the inside of the bottle is a purple potion with black glitter to add a bit of darkness to it. It is permanently sealed with cork and sealant.
Around the neck of the bottle is a natural twine rope wrapped a few times and knotted to it's middle is a hand sculpted, glow in the dark bone

Everything is very securely knotted so you will not lose the charm.
Just "charge" it a few seconds under any light and watch it glow!
On the outside of the bottle is a burnt paper label which reads:
"Draught of Living Death
effect: Causes the drinker to fall into a deep death like slumber."
The label has been glazed to prevent fading over time.
The pendant hangs from a 18'' cable style, silver plated chain with a spring ring closure.
This item comes in a gift box and is bubble wrapped for extra precaution.
THIS ITEM CAN BE FOUND AT
www.StephBottleCreations.etsy.com
AND ON MY NEW WEBSITE AT
www.bottledupcreations.com/pro…

What kind of liquid did you use? I don't know what kind of liquid is best for coloring.
Reply

I use magnifying oil specifically made for "name on rice" jewelry, it's pricey but it's the best on the market in my opinion.
Reply

Magnifying oil can be changed with food coloring? I didn't think that was possible, you know, with it being called oil and all lol.
Reply