I've just got a couple things I'd like to cover:
- Results of the Premium Membership Giveaway
- Projects in the New Year
A couple things to say before I announce the winner;
Thanks everyone for entering, I took the time to look at a lot of your artwork and it's pretty fantastic! Among you there's traditional artists, digital artists, photographers, writers, I even checked out a pottery maker!
I decided that since there were so many entrees, I would give a runner-up prize of a 3 Month PM!
This was so successful, I think I'll do it again next year!

(I wish I could afford to give more of you prizes, your art is so wonderful, keep doing your thing!)
A special thanks to my buddy Linkin in Australia, who picked (based on a random number generation) the winning numbers.

-----
The WINNER of the 12 Month Premium Membership is....
Rozelque
She is an Art college student specializing in digital illustrations, her art is pretty gorgeous so check it out!
The RUNNER-UP for a 3 Month Premium Membership is...
Crimson-Ch3rry
She is a traditional artist from Bulgaria, check out some of her work!
:thumb327526930: :thumb320096323: :thumb208046743:
Thanks so much for everyone who entered, and those who left some comments on my art (it wasn't required at all, but it was an appreciated surprise); here's some pieces I picked out from some random entrants, why not go show their work some love? You might find something that interests you.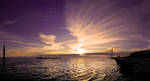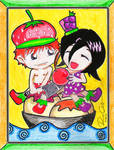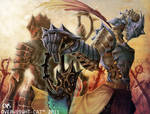 Dear Daddy's GirlDear Naive 15,  
You're ignorant as Hell.
You dress in baggy blue jeans, wear an oversized hoodie every day, and never let your hair down. Students at school, and even your mom, think you're gay… and you don't even know.
All of your classmates blame you for a burn book that circulated after that Mean Girls movie. Everyone thinks you're a jealous bitch and secretly they mock you. How can you not see that?
Your teachers are all positive that you cut yourself and that you're always on drugs. Even now you have no idea why they ask you to take your jacket off during class. Could it be that you always wear long sleeves?
It's okay, sweetheart. I had to find out the hard way, too.
Right now you're probably wishing your dad was home. He's the only one that will read your stories and tell you how creative you are. You don't have to beg him to watch movies with you, and he'll listen to your favorite songs without calling you suicidal. Right now, living wi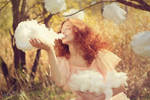 :thumb334224517: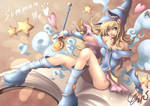 :thumb295284712:
-----
On the personal home front, I'm setting up a couple projects for the New Year:
- I'll be reviving the 1,001 Wishes Project (and this year I'll TAKE PICTURES of the work as it progresses)
- My creations will be up for sale (photography, jewelry, paintings and sewing creations)
- I'm sitting down and completing my first fantasy novel, alongside collab writing a mystery book w/ Ace from Masquerade Spade (Ace is primarily a digital artist, but currently doesn't have a DA account or personal site)
- A photography/modeling project which will cause me to be MUCH more active
Catch me in the New Year for more details;
HAPPY HOLIDAYS AND HAVE AN AWESOME NEW YEAR, GUYS!
CSS and graphics by :devpaliokoritso: