Once you have agreed to join this group, it's time to make your wishlist! Now here's where you can post your wishlist. If you have never made a wishlist below or have been a part of another Secret Santa event in the past, there's no need to worry.
It only takes a few minutes and effort to write what you would like on your wishlist.
---
1. How to write your wishlist
Please fill out the application format below and include the following:

Username:

Drawing style:

Skill level:

Traditional or digital illustration:

Preferred media that you would like to use:

Character(s):

Theme:

Anything that you would like to add?:
The
Drawing style
category can either be
Human
,
Mixed
or
Anthro/Feral
. More about the drawing style examples can be found at the bottom of this blog. You can either use "Beginner", "Intermediate" or "Advanced".
NOTE:
Please
DO NOT
write your wishlists in this WISHLIST GUIDE! If you do, you will be told to either submit it in your journal or group notes.
2. Where to place your wishlist
After you have completed your wishlist, there are many places where you can place the wishlist that you wrote down:

Either on the blog where sign-up applications are open.

In the journal on your deviantART account.

In your Sta.sh.

If you submit your wishlist via group notes, they will be considered as a
private wishlist.
I recommend that you do not submit your wishlist in the front page or in
this
blog, they won't count.
3. What to put on your wishlist
You can include either your original characters, fanart of your favourite characters. For humanoid, this only includes, anime style artwork including chibis and real people. For anthro/feral artwork, this can include animals or fursona characters such as dogs, cats, wolves, etc.
4. Give choices and options
When you decide what character you would like drawn, please include at least one character choice.
By recommending at least two characters, there are better chances that you will be giving your receiving participant more freedom where they will be more motivated and inspired.
You can include up to
5 characters maximum
.
5. Preferred Media
When you decide what preferred media to use to do the drawing, there are two options that describes it:

Traditional:
If you decide to use traditional media to do the drawing, you will need tools to create it such as a regular or colour pen, pencil or even markers and crayons.
If you make mistakes, you will need to use a eraser to try to correct the mistakes. The drawing tools that are in use all need to be done on a piece of paper.
The completed drawing would need to be scanned and uploaded to your deviantART account.

Digital:
If you decide to use digital media, this method is much easier than traditional.
You can use anything to draw such as a serial, PS/2, USB mouse or a graphics tablet. You also need graphics editing software such as FireAlpica, GIMP, Krita, Adobe Photoshop or Paint Tool SAI to name a few.

Mixed:
For mixed media, this involves both the use of doing the drawing traditionally and digitally.
First of all, you have to use a pencil, pen or marker to do the draft on paper, scan it and then colour it using graphics editing software.
6. Themes
For themes, you can describe anything that will fit your wishlist, such as Summer or Christmas themes.
For Christmas themes, you can have snow in the background, a Christmas tree or Christmas lights with your original characters (or fanart) involved in Christmas themed festivities.
For Summer themes, it's much different from Christmas. You can have sand and/or water and a hot sun in the background. Characters (your OCs or fanart) can be involved in such themes such as being outside in the pool or outside at the beach. At nighttime, there can be even fireworks in the background too.
7. Reference images
When you write your wishlist, it must include
URL links to characters
that you have provided.
If you want to, you can try to provide visual reference and information on the character that you are requesting.
If you're only suggesting fanart of characters, we will look up reference images of what the character looks like.
8. Characters with no reference images
Providing only written information about what a original character looks like can be difficult. If you're the receiving participant, you will need to do the drawing based what you written down about your character. Otherwise, there is a chance that your Santa might not be able to do the drawing.
9. Effort
When you're doing the gift drawing for the assigned receiving participant, please try to put as much effort as you can on your gift drawing as possible. For digital gift drawings, your gifts should be coloured and shaded with a simple or transparent background. For traditional gift drawings, drawings can either be done in colour or in black and white, depending on what tools that are used to do the drawing traditionally.
Please no stick figure drawings. They won't count as a gift as I take events that I hold very seriously.
For Humanoid-style skill levels, please refer to the next FAQ below.
10. Drawing style examples
A. Humanoid:
This category will deal with artists who are only capable of drawing humanoids in the form of anime/manga, semi-realism and realism. Humanoid artists are not capable or will not do drawings of animals or anthro/fursona characters.
B. Mixed:
This category balances the will to draw both humanoid and non-humanoid characters. For humanoids, it can be anime/manga, semi-realism and realism. There is a 50/50 chance that mixed artists have the capability of either drawing humanoid or anthro/feral characters.
C. Anthro/Feral:
This category deals with artists who are only capable of drawing anthro/feral characters. As such, it only refers to animals or fursona characters.
11. Skill level examples
Each of the three categories (Humanoid, Mixed and Anthro/Feral) are split into to three skill levels:
Beginner
,
Intermediate
and
Advanced
.

Beginner
These drawings below are for artists who are only learning how to draw and trying to improve their skill level as time progresses:
Humanoid: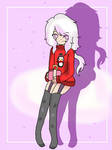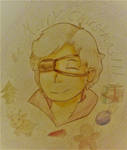 Mixed: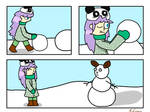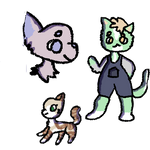 Anthro/Feral: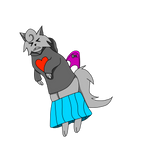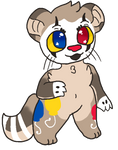 Intermediate
These drawings below are for artists that have been trying to improve their art style further, get better and try to put more effort in their art:
Humanoid: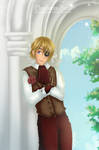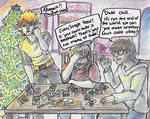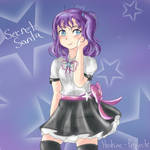 Mixed: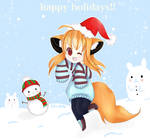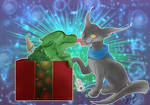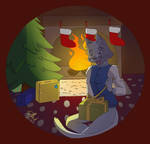 Anthro/Feral: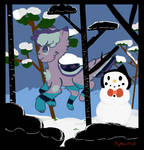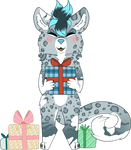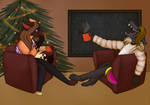 Advanced
These drawings below are for artists that have significantly improved their art style over the years, put a lot of effort in their drawing and look to improve their illustration even more. Hobby artists who have significantly improved and professional artist will abide by this skill level.
Humanoid: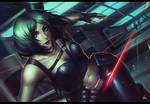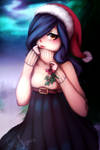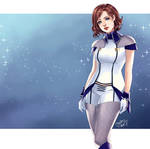 Mixed: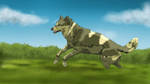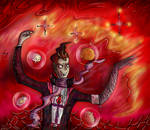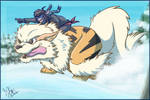 Anthro/Feral:

Last Update:
Wednesday, February 27, 2019
---
If you have any questions regarding the wishlist guide and how to use it, please post a comment in this blog. Again, please do not write your wishlists in this here!