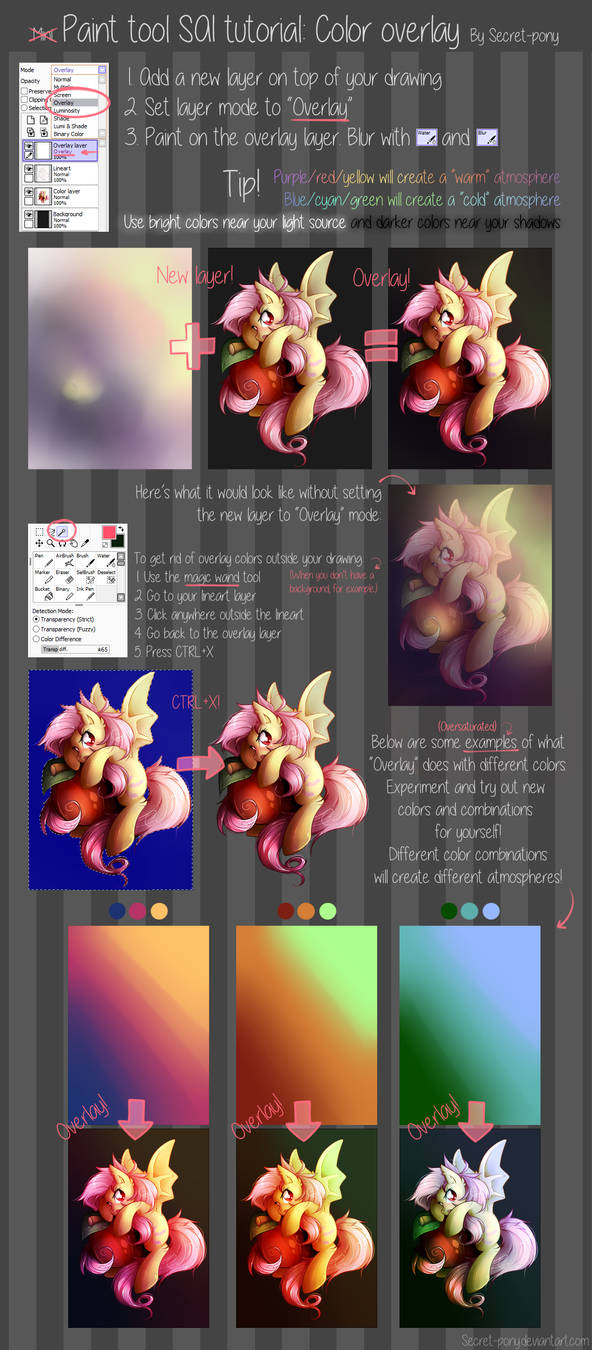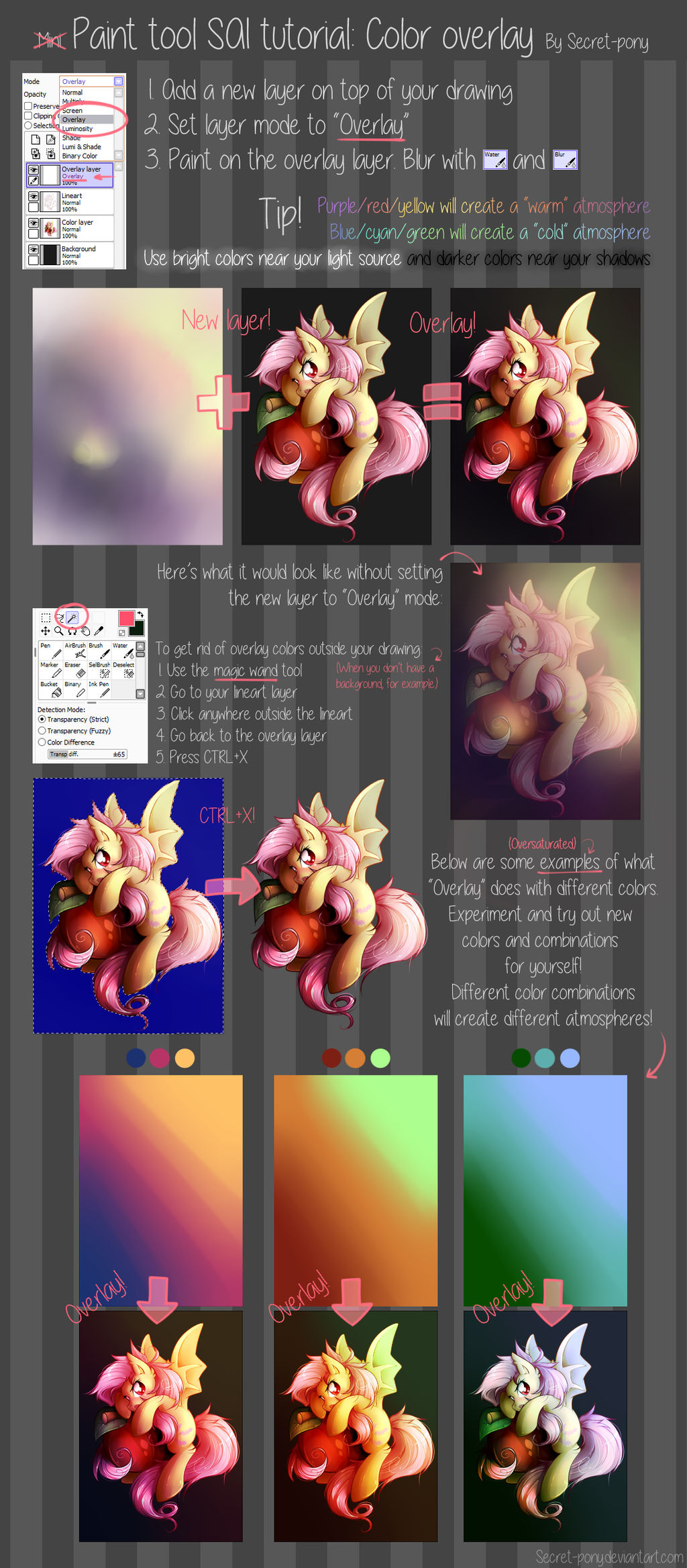 Watch
Here's a nifty Paint tool SAI trick that can help you adjust the colors of your drawings to add to your shading and highlights, or to create a certain mood or atmosphere!
I often use this to give my shading that little something extra... it kind of makes it look more dynamic... or something



Play around with different colors on the overlay layer to see for yourself how it affects your drawings!
In general your colors will come out more saturated, so be sure your base colors aren't too bright on their own!
You can also limit your overlay colors to just the corners or edges of your drawing or adjust the opacity to make the effect less outspoken!



Image used in this tutorial:



Please don't ask me how it's done in Photoshop, Ilustrator, GIMP...
Odds are it's very similar, but I can't say for sure! I have never used any other program but SAI for drawing.



If you're looking for more resources for drawing with SAI or drawing ponies in particular, check out my other tutorials and step by step processes.