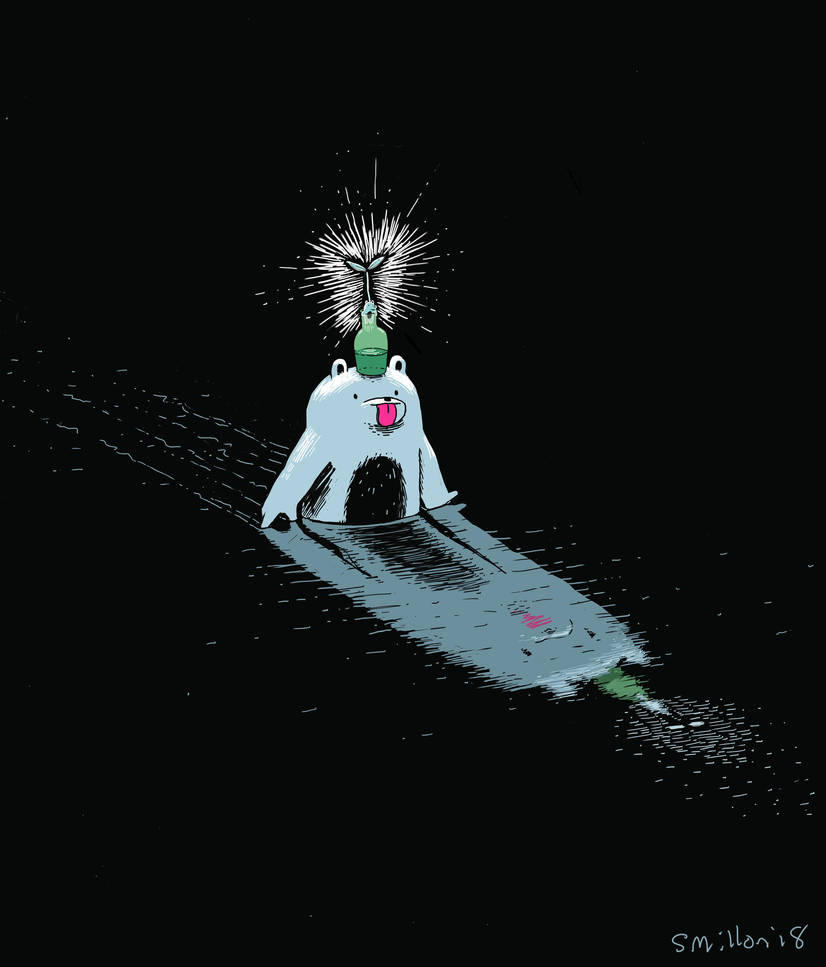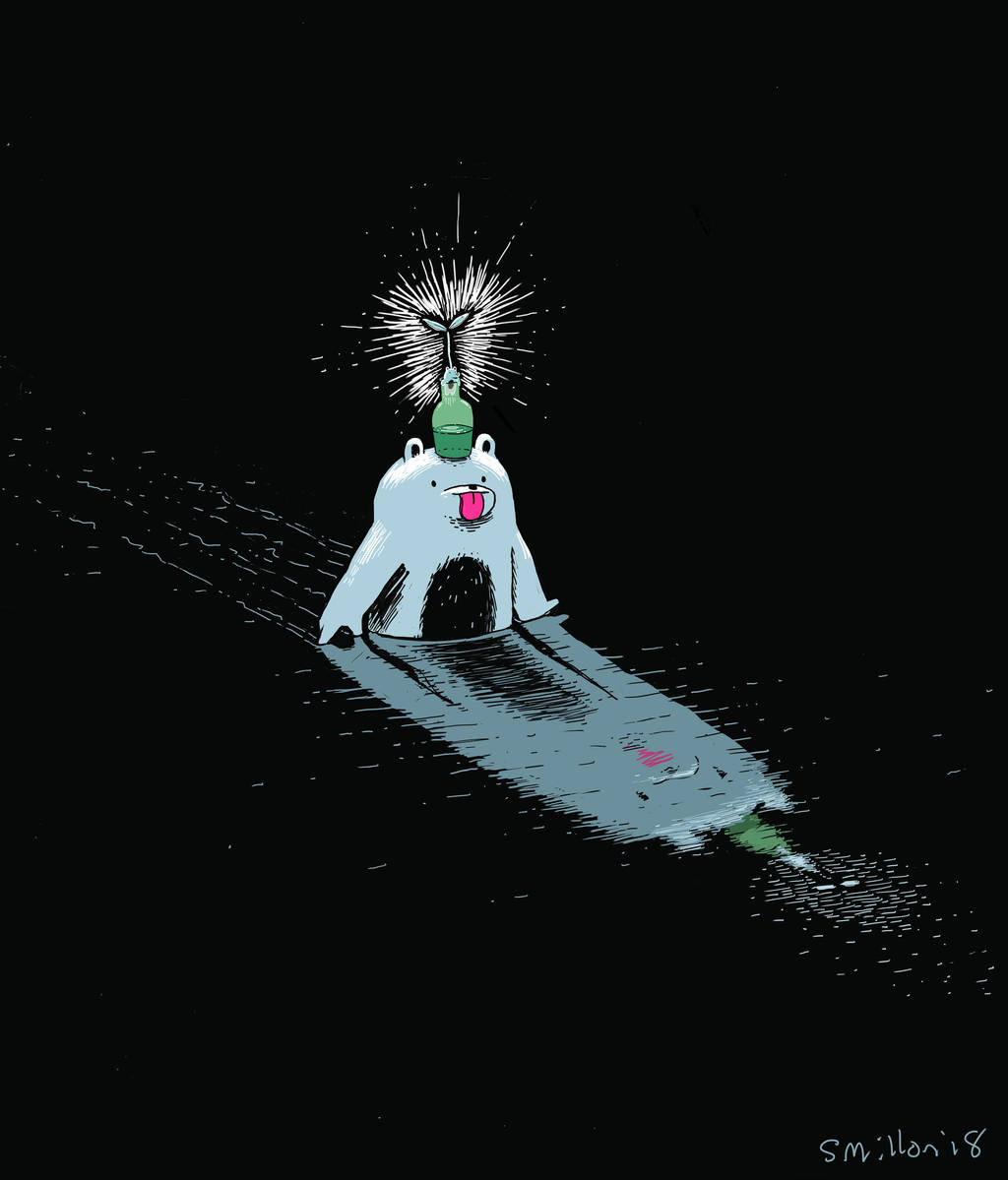 There's a little spirit bear in the bottle

www.instagram.com/sebreg/
Etsy Shop:
www.etsy.com/shop/bikeparts

Ehm. I don't think being drunk and walk in water is a good idea...
Reply

Tasting the air as he goes.
Reply

Reply

it's not often I use a sold black background, I might keep trying to play around with that. Gives the drawings a bit of a different feel.
Reply

I do think it does a lot for the atmosphere. He really is wandering through the void. It's well done here.
Reply

i really dig the atmosphere of this pic
Reply

thanks so much! I'd like to keep experimenting with use of black. I've seen a lot of artists do so many versatile things just from the use of black which is always amazing to me!
Reply

Wouldn't this just be Drunky Bear a stumbling his way through life in general? That's very difficult, but if anyone can do it Drunky Bear can.
Reply

oh yes, he's a happy go lucky stumbler through life and everything always works out for him

Reply

Lovely!!!


Reply