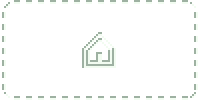 SEBRAMIRIAN OWNERSHIP TRANSFERS
This journal is the basic Sebramirian ownership transfer journal. It is subject to updates and improvements as time goes on and more is implemented in the game.
RULES
SEBRAMIR'S OFFICIAL RULES AND TOS:
https://docs.google.com/document/d/14P8fFm3pjDFb-ZoE8_LyLFj0F3BVovqbvips9RZFE5c

WHEN TRANSFERING A MIRIAN, THE NEW OWNER MUST HAVE A DEVIANTART ACCOUNT FOR MASTERLIST RECORDS.

You may resell a Mirian for any amount regardless of listed value. HOWEVER:
1.) The recipient of the transfer must have a dA account that can be listed as the owner.
2.) The recipient must NOT be banned from our species. Please check THIS LIST prior to attempting a transfer.

Do NOT attempt to sell or trade a Sebramirian you do not own. Doing so will result in a strike

Co-ownership of a Sebramirian is not allowed. This is to prevent confusion and problems within the ARPG.
__________________________________________________________________________________________________
The Form
Please reply to the THIS COMMENT with the following form:
Sebramirian Species: (ex Sebra, Oxa, Drac)
ML# Link:
New Owner:
Transfer Type: (Trade, Sale, Gift)