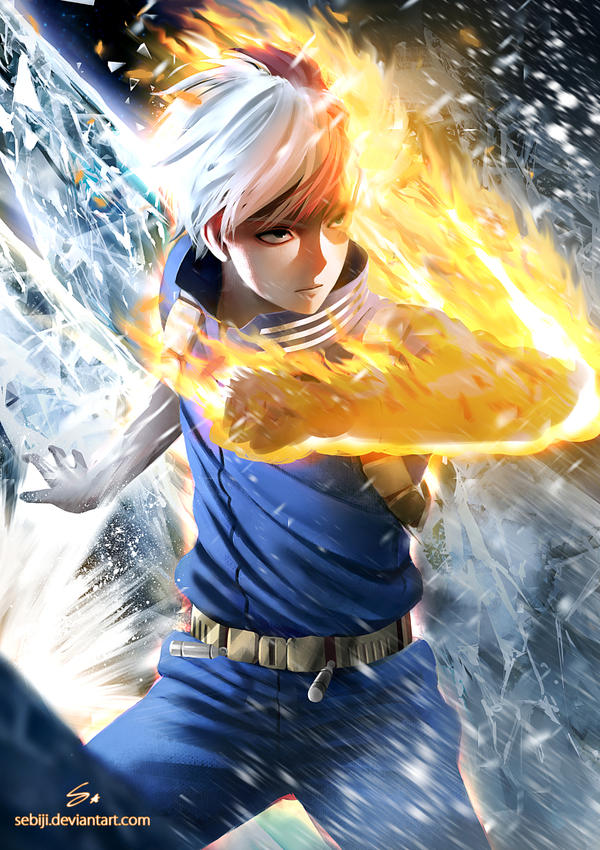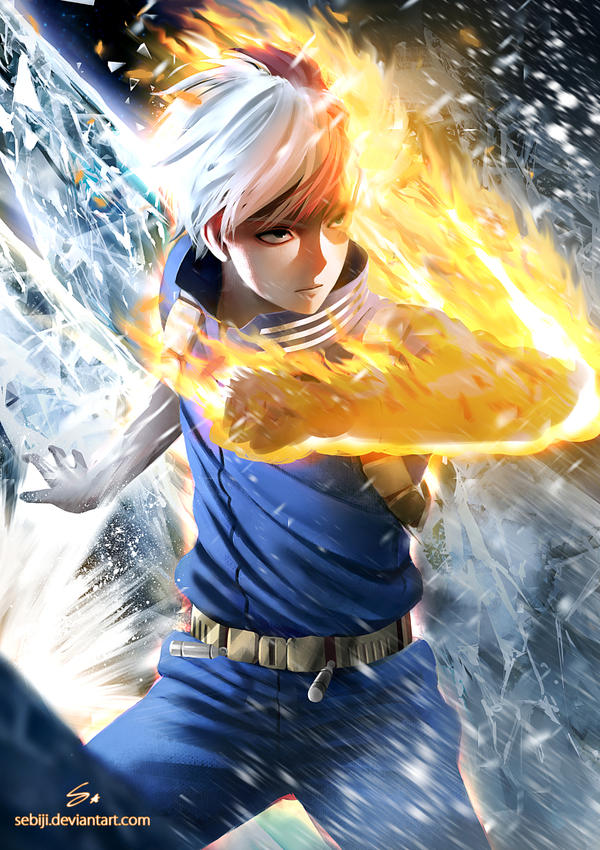 Watch
Todoroki SHOTOOOOOO ( Endeavor's voice XD ) It's been a while since I haven't do a My Hero Academia fan art.
So, Todoroki Shoto, I think I watched his fight against Deku like a million time and it was really epic.
Hope you like it


I feel like I'm the only one that calls Todoroki Shoto Shotoroki... XD Also, this is really good!
Reply

Reply

This is absolutely beautiful!

The ice looks fantastic, and I love how you shade. (The hair? the clothes?? Everything's gorgeous ahHHH)
Reply

the effet of the ice and fire is awesome!! and the shading is perfect
Reply

Holy crap, this looks awesome!

Reply