READ ALL THE PRESENT RULES BEFORE ORDERING...ALL OF IT
For this first session, I will just take two commissions ( if there are more, i'll try to make a "waiting list" based on the order of the demands ( but it is not an acceptation ), and I'll send you a note you to confirm, or I'll edit the list in this journal, we'll see ).
1) What kind of commission
a. Original characters ( your OC )

b. Fanarts

c. Portrait, bust or waist ( individual, group ( 2 max., ( +10 € extra for the second character ), notice that, for group, I like to represent friendship...friendship is sacred

)

d. I DON'T DO : sexual ( sensual is ok for a single character illustration ), kissing, gore, morbide ( exception for a "Burton's representation" of it ), nsfw, lolicon, shotacon, politic, religion, and anything that could be explicitly offensive ( and I don't really like illustrating sad things :/ )

( 2 characters max. per commission with an extra fund for the second character )
( I will not make characters design even if you have a clear idea of it...that's, maybe for later )

**All illustrations type will have a basic background ( one color or gradient but nothing too detailed )**
2) The procedure
a. Send me a note with the title "Commission : your deviant account/nickname" in the title of your note
a+. Indicate that you have read all the present rules

IN THIS NOTE :
b. Indicate what type of illustration you want ( portrait, bust or waist ( color or black and white ) )

c. Link me a picture of the character(s) ( max. 2, 10 € extra for the second ) + a detailed descritpion ( the most accurate it is, the most the illustration will reflect the character(s) )

d. If you have a suggestion/preference for the pose ( front, profile, 3/4, expression, mood, bending, straitgh, etc ), you can indicate it or tell me if you prefer to keep the surprise and give me free rein ( be sure that I will always do my best )

e. I will send you a note, to confirm if, yes or no, I accept the commission, if not, I'll explain you the reason and I hope you'll be understanding ( but if it's something that it can be discuss, we can find a compromise, etc. )

f. With the note for acceptation, I'll send you a link of the Paypal invoice ( for the full price or the 50/50, depends what you've choose )


*** If I don't receive the fund within 4 days ( from the sending of the invoice ), I'll consider that the transaction is canceled, and I will not start the sketching***
g. We can discuss during the sketching process, unless you give me free rein and prefer to keep the surprise

( I'll show you maybe one, two or three roughs and you can tell me if you have a preference or if you want another approach and explain to me what you prefer ( I'll make just two changes )

h. If, despite the changes, we can't agree for a direction, I can refund you 50% of what you paid if you choose to pay the whole price before, but if you choose 50% before and 50% after the acceptation of the sketch, but you don't accept the sketch, I keep the first 50%.

I try to be fair but not to be fooled.



Exemples :
exemple 1 : you paid 47 €, but we can't agree at the sketch process, despite the changes, I refund you 23,5 €

exemple 2 : you paid 18,5 € before (50% of 37 €), and we can't agree in the sketch part, despite the changes, I keep the first payment of 18,5 €

3) Payment

**For the moment, I only accept Paypal for the payment, I will not take Points**
I've tried to find the fairest prices for both, the requester and me, so, for this first session, I'll go for three types of illustration :
Portrait : 27 € ( 25 € b&w ) (simple bg)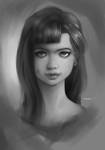 Bust : 37 € ( 35 € b&w ) (simple bg)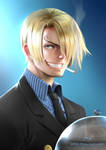 Waist : 47 € ( 45 € b&w ) (simple bg)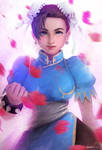 Refund partially at the sketching part ( read the "h." part of the paragraph "2) The procedure" )


How to pay :
1) Full payment before : I'll send you a Paypal invoice with the full price in the note for the confirmation that I accept

2) 50/50 payment : I'll send you a Paypal invoice with the full price and the possibility to pay the half of the price in the note for the confirmation that I accept, and I'll send you the invoice after we agreed on the sketch ( but if I don't receive the fund within 4 days from the sending of the invoice, the sketch will be in "standby" mode...*-_-*

4) Time
As I already said in the "request journal", I'm not a faster or not fast as I wish, but I'll always do my best to give you something pleasant

No need to urge me, as I already said, I really don't like pressure
a. From the moment that I receive the fund, the sketch(s) can take one or two days or one week ( or more, but if it takes more time, I'll send you a note to confirm you that I'm on it, don't worry )
b. When the sketch is done, it can take one week or a bit more ( but as always, don't worry, I'll keep you informed )

Important : I can take an "inbetween" time ( a short one ), while I'm working on your commission, to illustrate something personnal ( but don't worry, it will not be full illustrations, so it will not take all my time ). So, if you see that I've submited an artwork while I'm supposed to work on your commission, don't worry, I'm on it

5) What you'll get
I'll send you a HD picture, 300 dpi 3035x4299 (or 4299x3035) px of the illustration, that way, you can print it as a poster without loosing quality ( if you want to )
6) Rights
You can use the picture only for a personnal use ( publish it to your own medias, website, print it for you or for a gift, etc.), but you can't attribute
the creation of it to another than me. You can credit me or not, as you wish, but do not credit another person for the creation of the illustration

All the commissions I did belong to me and the credit for doing it too. If it's your OC, the character belongs to you, but the illustration that I did belong to me
I can use it in my portfolio and for my social medias ( by crediting you for being the owner of the OC )
If you have any question, do not hesitate, I never did commissions before, so the present rules can be modified/completed
This is my first try for commissions, so, I would ask you to be understanding and patient, and I hope everything will be fine



See U