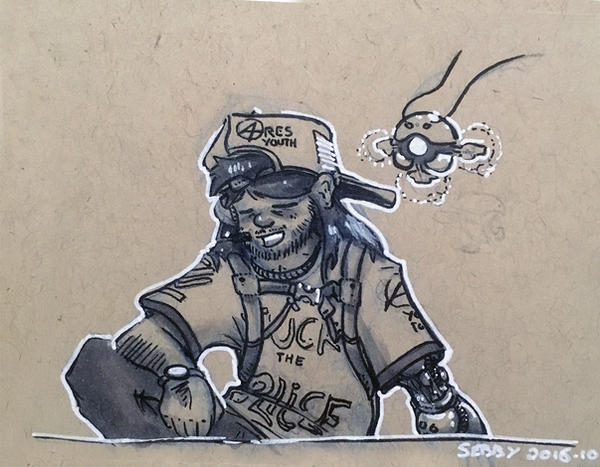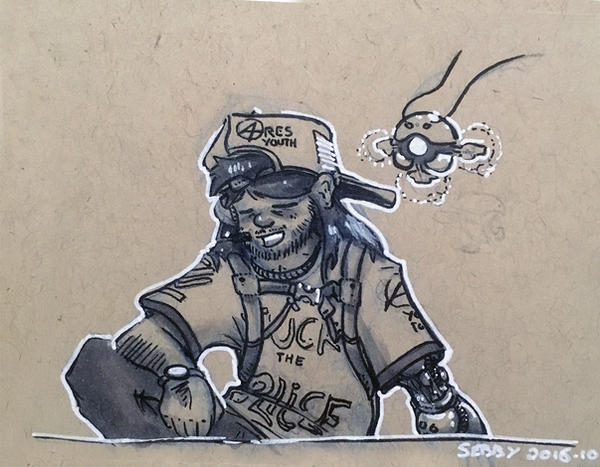 Watch
Felt inspired by someone's team of shadowrunners and decided to draw them. This is the first one I did, and it turned out that I misunderstood something and that the character was originally meant to be a woman.

So... I'm going to own to my mistake and genderswap the entire team. Just because.

This is Ronin, the ex-KE perpetually sick rigger.