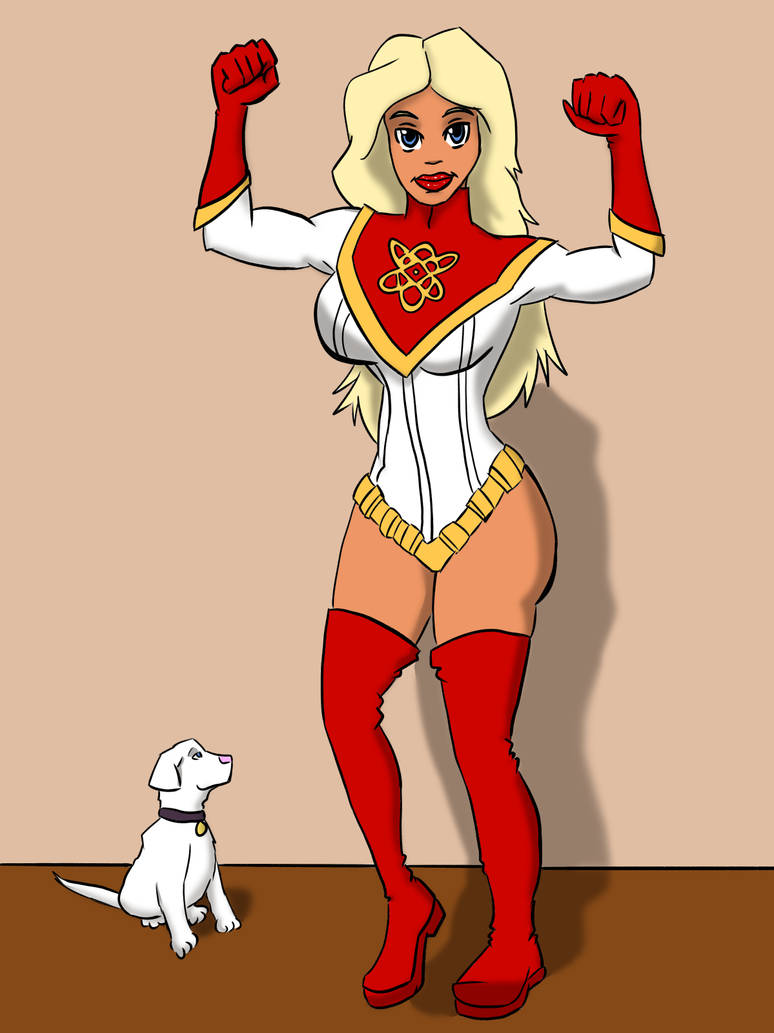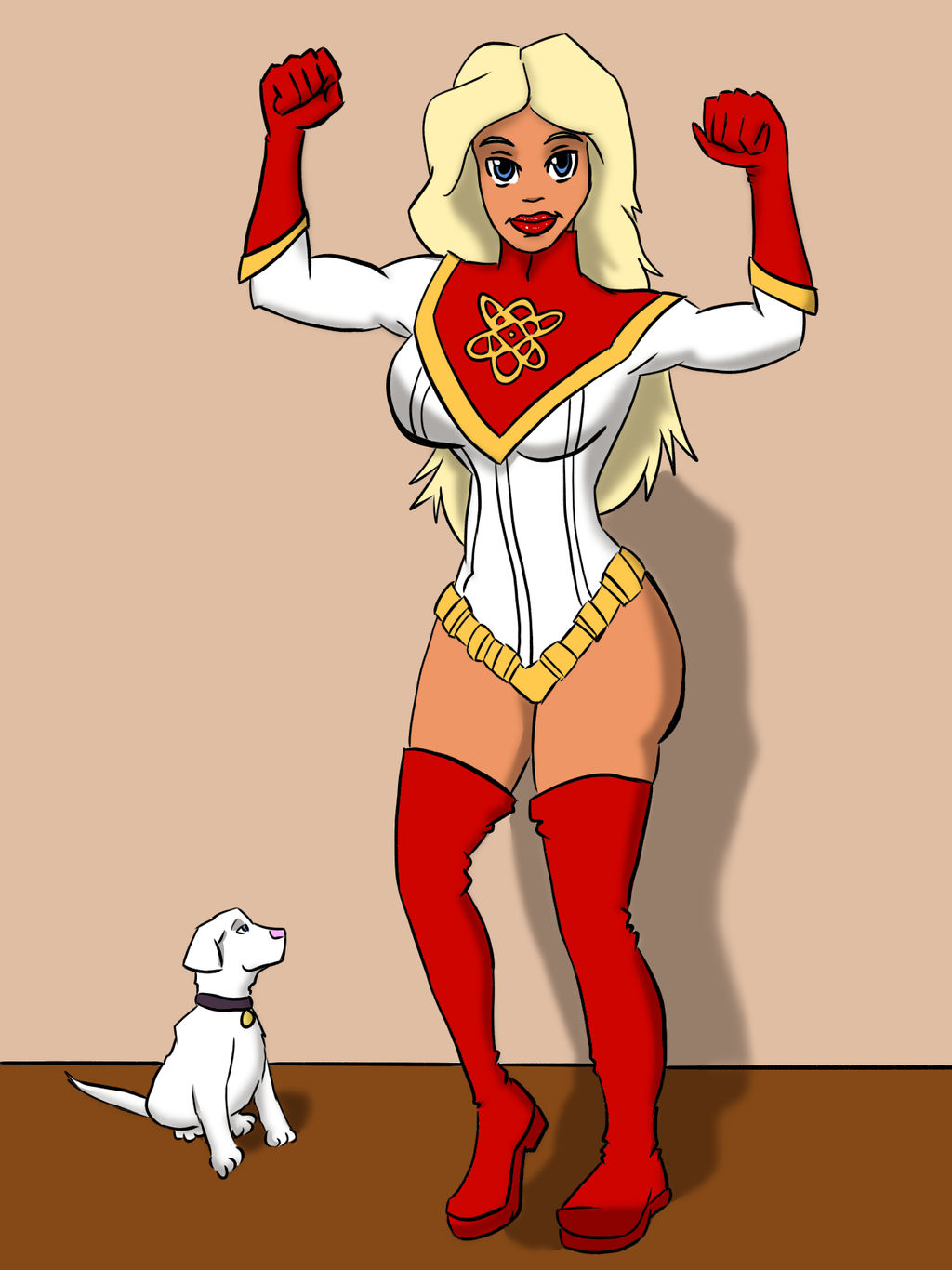 Elsa moved about in the contest stage. She moved with grace and the bright lipstick on her face and the blonde wig with blue contacts. Her body clothed in white, red and gold. Her boots crimson with the blood of justice on it. 'Oh yes, this is it...now I gotta win this contest.'
On the side of Elsa was a poster 'Meansville Halloween Contest! What Winner gets to meets Lady Quantum and a year's supply of food from Lucky Cajuns Fried Food!"
Elsa breathed "Everything is perfect...perfect. I will do what I can." She thought 'I will win this one...WIN!"
The room stood crowded with the contest, parents, brothers, sisters and all the like. The judge's table had the usual teachers, but with one exception, a woman draped in golden hair and containing ocean blue eyes, Atom cress across her chest, red and gold gloves and red boots with heels, Lady Quantum herself "Now the next contestant...ohhh…" Her eyes arched "Elsa Abraham as Lady-Quantum...and I guess puppy, please come in."
Elsa moved about and posed 'Shit, a hero. The Lady Quantum! Crap, I didn't expect this whatsoever! Alright, breathe.' She flexed her arms for a moment, "Yes, I am. I am the hero who comes and helps people and with the additional help of a puppy!" She smiled hard and posed her arms against her hips.
Lady Quantum and the judges and inspected her than merely gave her...a thumbs up.
Vignette End.
-----------
Here is a bit of thing from Halloween, despite Elsa being formerly a boy (A weird switch ability she once had back in the day which she could turn from a boy to girl, to boy to girl all at the same time). She is willing to pass her past self doubts for a prize of free food and meeting someone. She now looks pretty in front of the judge...hoping she has a chance.
Elsa belongs to me and Ragnara as well.
Lady Quantum belongs to

Their world is in