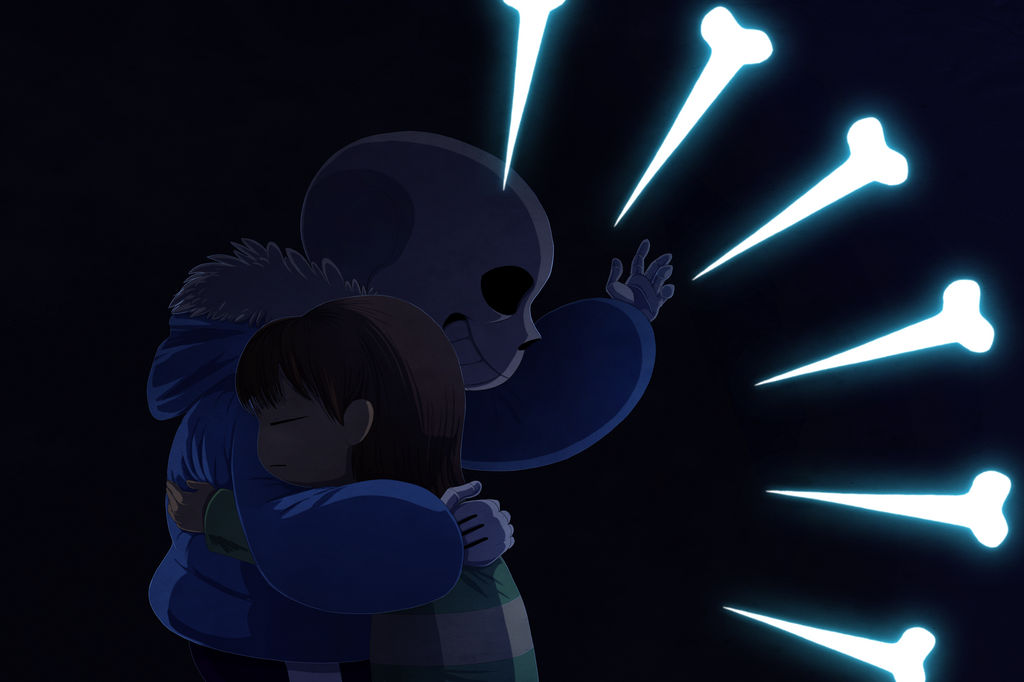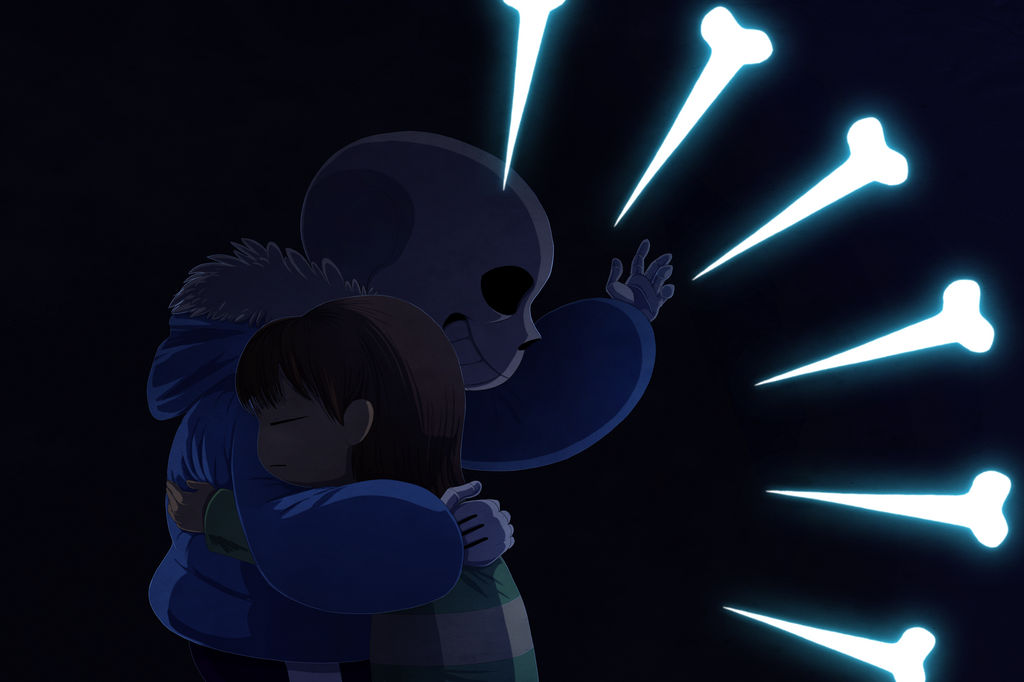 Watch
Edit: Disabling comments because
gosh kids
--
I REPEAT, MASSIVE SPOILERS ABOUT THE GENOCIDE RUN. Keep reading at your own
F
risk
I didn't know wether or not to post this because it's nothing big but hey why not, I want to fill my gallery with skeletons anyway
So, this is the part where you get royally dunked on during Sans' fight

I wanted to draw my version of it. I can just imagine Sans reaching out to you for a "hug "and then stabbing you from behind when you have no way to dodge. What a smart move yo
I HAVE NO IDEA HOW TO DRAW CHARA and it was my first time drawing them so they probably look weird, and I wasn't sure wether to keep the neutral expression from the game or add a kind of guilty look??
Anyway enjoy!
What it's 2 am already oops goodnight
--
Made with: Paint Tool SAI, PS CS5 and Wacom Cintiq 13HD
Time taken: 2-3 hours
The owner of this deviation has disabled comments.