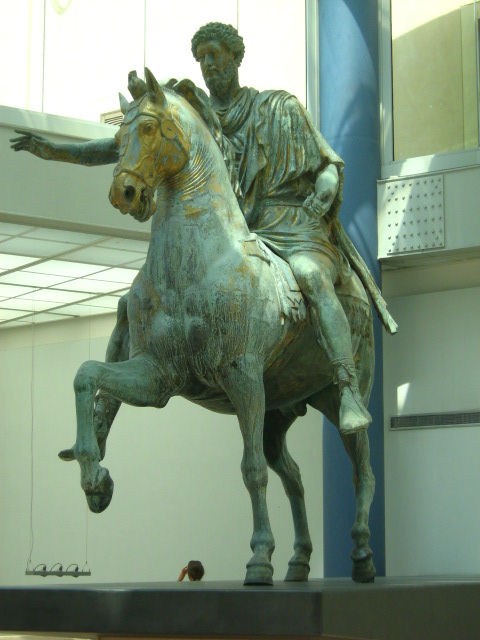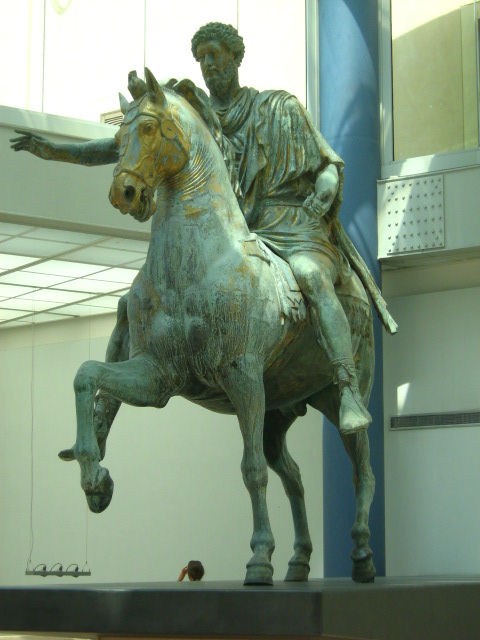 Watch
big bronze statue of emperor Marcus Aurelius. This used to be atop of capitoline hill, but it was brought into the museum to avoid wear and tear and there's now a replica of the original outside


This man looks like he possess lots of Power.
Reply

Do you know when the statue was cast?
Reply

it would have been sometime during his reign from 161 - 180 AD i think, not sure of the actual date tho. maybe it's on wikipedia? always worth a shot to look there

Reply

is this THE Marcus Aurelius? WOW!!!
Reply

awesome and a great shot, love the rich color and lighting
Reply

Great shot!

Reply