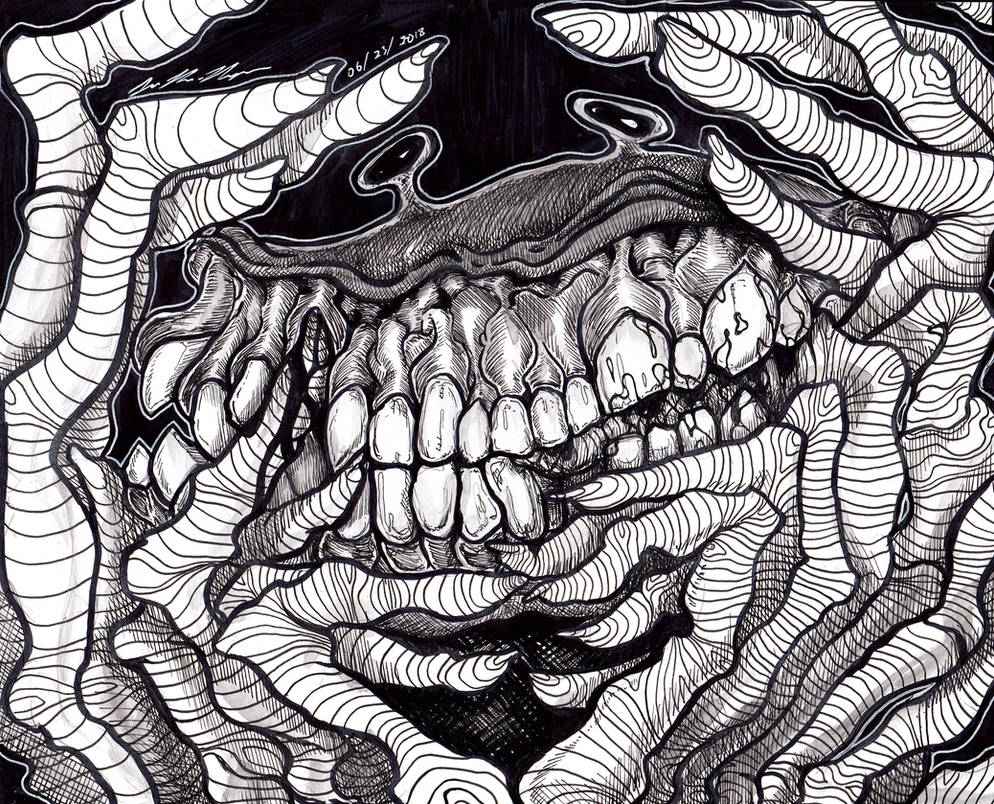 Noivous dwawings for a boithday fwend... Chewing off all of da fingiez, cuz ya can't chew off nailz if ya ain't got nun..!

Pen, Ink + Gouache on Bristol
8 x 10


This is soooooooooo... I don´t know... soooooooo... I can´t find the words, but I keep looking at this work... wow...
Reply

Thank you very much!

Please feel free to keep looking!


Reply

Reply

Ok! Thank you! I've done so.

Reply

Excellent!

Thanks! Feel free to post your other macabre artworks to traditional folder (max 10/day)

Reply

Reply

Very freaky and offbeat. I really like the details and expression. Well drawn.
Reply

Reply

Reply