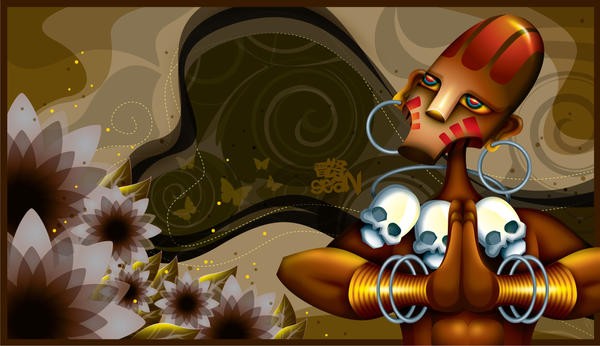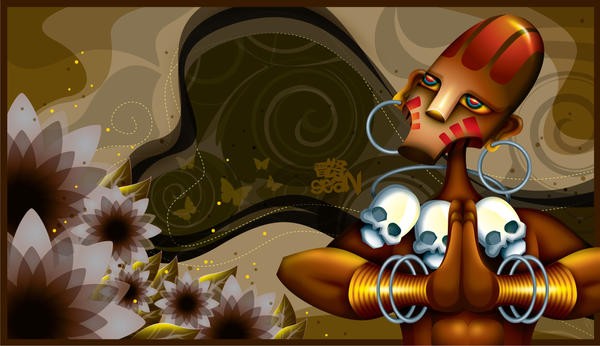 Watch

you should create an illustrated book. im blown away at how you made those flowers. so simple, but i would never have thought of that!!! AND i love how you have light brown designs on dark brown shapes. i love it when any artist 'hides' designs in plain sight.
Reply

yaya, plan for illustration book... but vector art of this style, spend me a lot of time, really slow to draw this... too much layer... hehe, anyway, thanks, so happy u like it.....
Reply

wow~nice style...i like it~
Reply

WOW! Seen no likes use Illustrator CS3, Great skill

good job
Reply

Another great one. It's really wonderful

Reply

eh... u got open illustration class ar? hahahaha wan learn from u..
Reply

Reply

I'm such a big fan of your work. I love the way you pick your colours. To me, you did, one more time, a great job!
Reply

the skull necklace seems like a little off to me. besides that i think it looks great. you got your own style distinctive

YOGA FLAMEEE~!!!
Reply

wah! U long time din comment to my work d.. hahaha..
yaloh! I dun knw how to draw tht.....
haha! thanks........
Reply