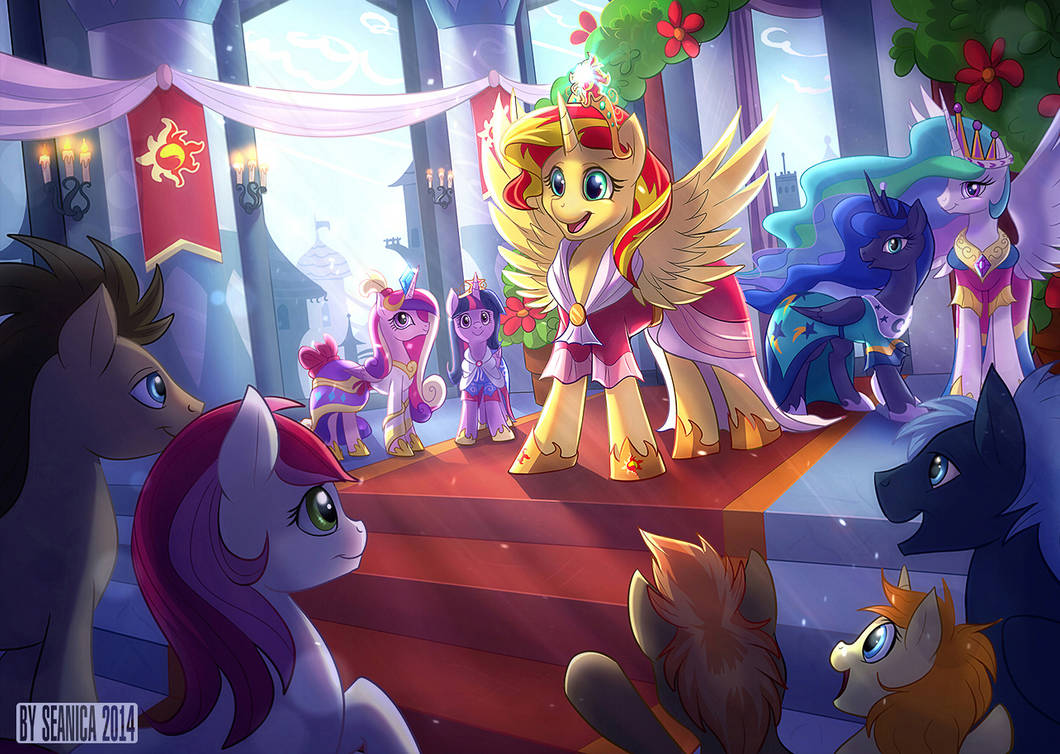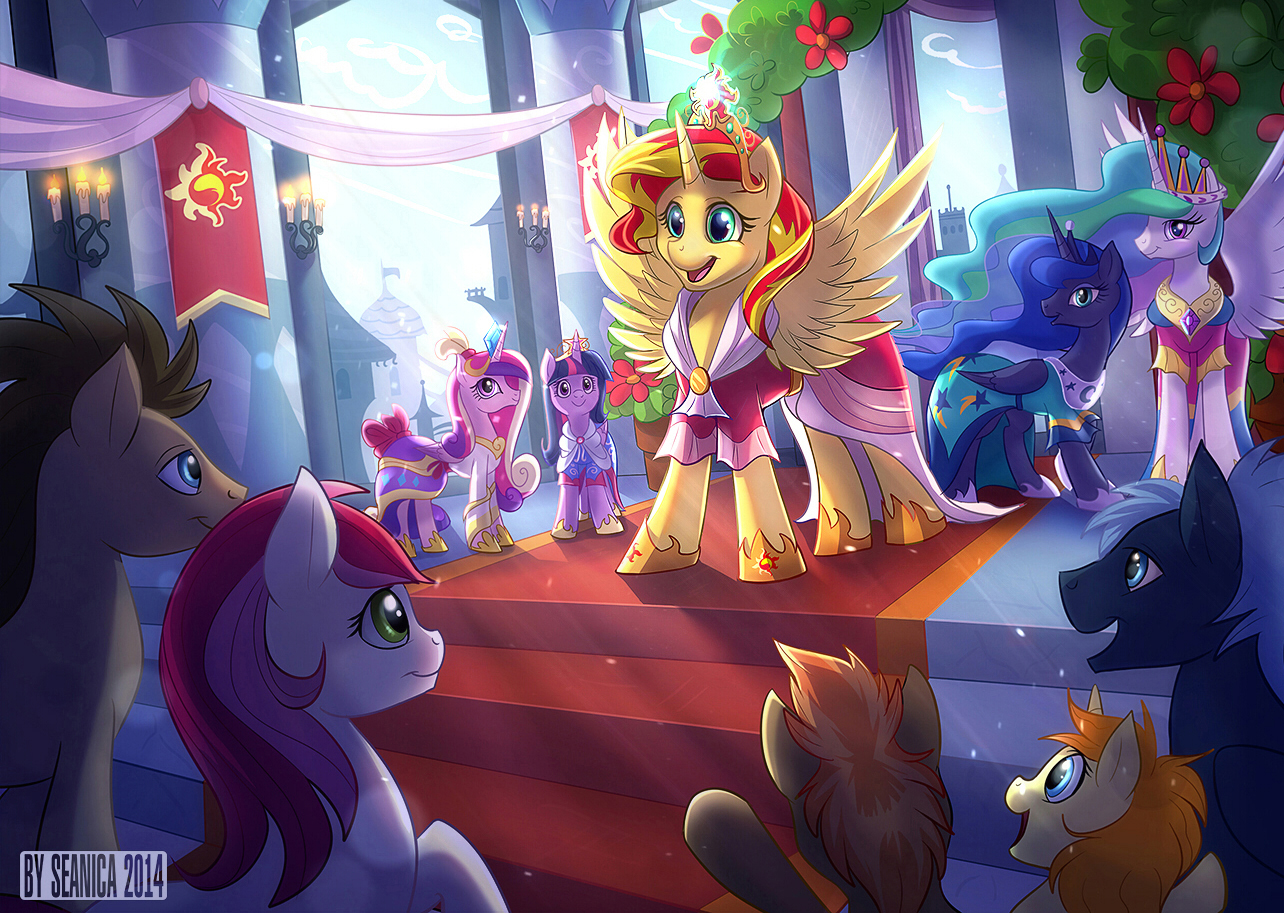 Watch
I believe in Sunset Shimmer!
She is going to be a princess one day.
I have a feeling that she never got enough attention from Celestia, even though she definitely deserves it (being no less talented than Twilight Sparkle). But we always heard only about Twilight from Celestia, and never about Sunset Shimmer. Probably Sunset felt neglected, and this lead her on the wrong path.
But this is just my unsure thought ))
A princess of what? IDK, of wisdom maybe? At first I was about to say "of patience", but in my opinion wisdom includes it.
Look, we've got Sun, Moon, Love and Friendship now. All this is cool, but this stuff won't last for long without wisdom)) Sunset has learned the main lesson, and while there's still a lot to learn, she'll be (I hope)) a very wise princess)
-----------
For those who are wondering - there are ponies on the foreground:
dr. Whooves, Roseluck/Rose, Button Mash, Pumpkin Cake (a little older than in the show), and just a random dark-blue pegasus ))
-----------
on my tumblr:
seanica.tumblr.com/post/101613…