update 6/12/18: I'm willing to take point orders for $1 = 100pts, however unlike Paypal, I will require upfront payment prior to receiving the sketch (so as to better manage my work schedule)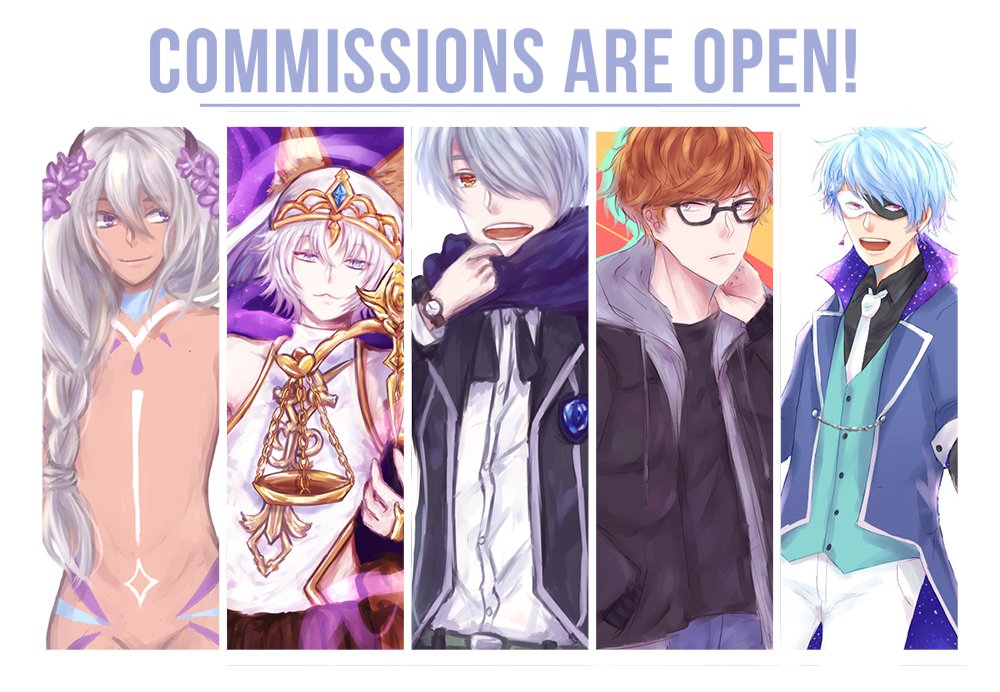 Current Slots
I work on commissions one at a time (or two, depending on timing of response from clients) as I have poor multitasking skills! Please note or email me with the commission form to claim a place on the slot list! Please assume I have not started working on your commission if I haven't sent you a sketch, but that it will be completed soon after!


nii @ twitter (in progress)

ali @ email (in progress)

hiyo @ twitter (pending)

Waitlist
While I work in order of commissions and invoice when I begin work which means I essentially I don't really have a waitlist, I figured I would build one to help manage expectations on when it will be their turn. If you're very sure you'd like a commission, you can send in the form first, and I will confirm with you when I'm ready to take your order. If not, I'll ping you when I am ready and you can send in an order form then!