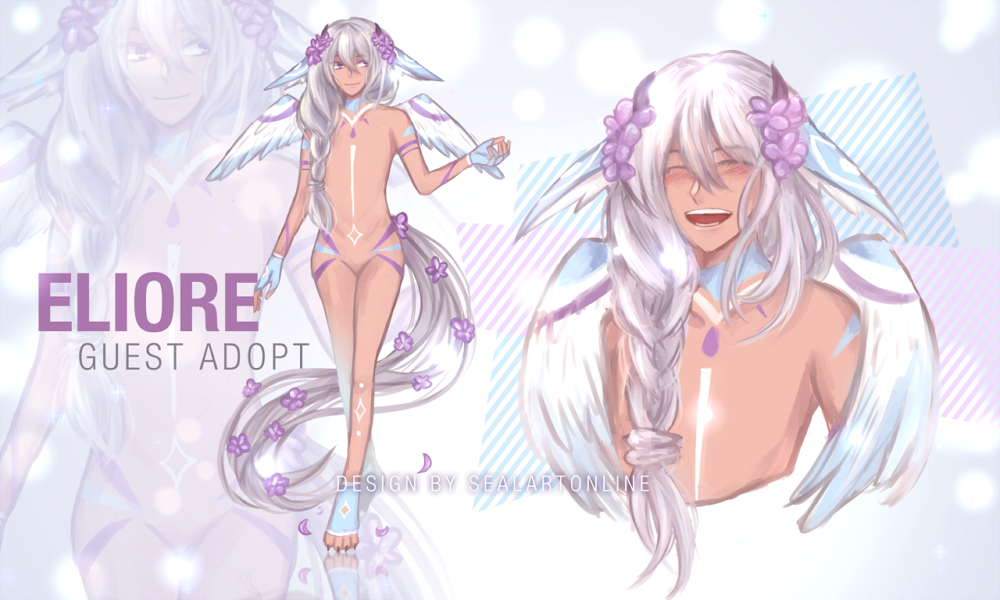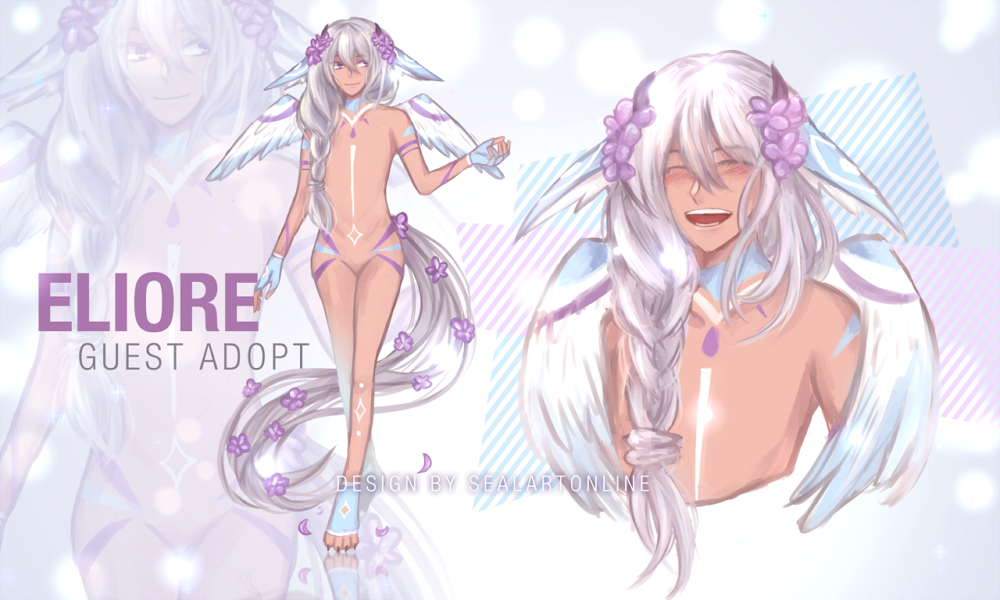 h-hello!!! It's my first time making an adoptable! Thank you Rein for putting your faith in a complete noob, it was really fun designing this child!

TRAITS
Droopy Ears (UC)
Small Horns (UC)
Small Wings (UC)
Thick Tail (C)
Flowers in Tail (UC)
---
Starting bid: $50
Minimum increase: $2
Auto-Buyout: $80 (includes an extra bust digital pencil sketch)
Bid Comment: Here
Please bid in chain, thank you!

Auction ends 48 hours after last bid. AB will be introduced in 24 hours.

Now home with

!
---
TERMS OF SERVICE
Paypal only - all prices are in USD.

You will received individual, high-res and unwatermarked PNG files upon winning the auction.

This design is for personal use only - please do not use it for any commercial purposes without permission from me or the species creator.

Please credit rein-adopts (TH: reinore) for the species and me (TH: seal) for the design.

You are free to decide the gender of the adopt.

You may trade/gift the design, however reselling/trading for vouchers is not allowed without my explicit permission - you may however, add on the cost of any commissioned artwork of the design (gift art, art trades and your own art may not be added to the total cost)

Please refer to rein-adopts Eliore editing guide under her adoptable TOS for acceptable design edits.

---
Art & Design (c) sealartonline
Eliore Closed Species (c) rein-adopts