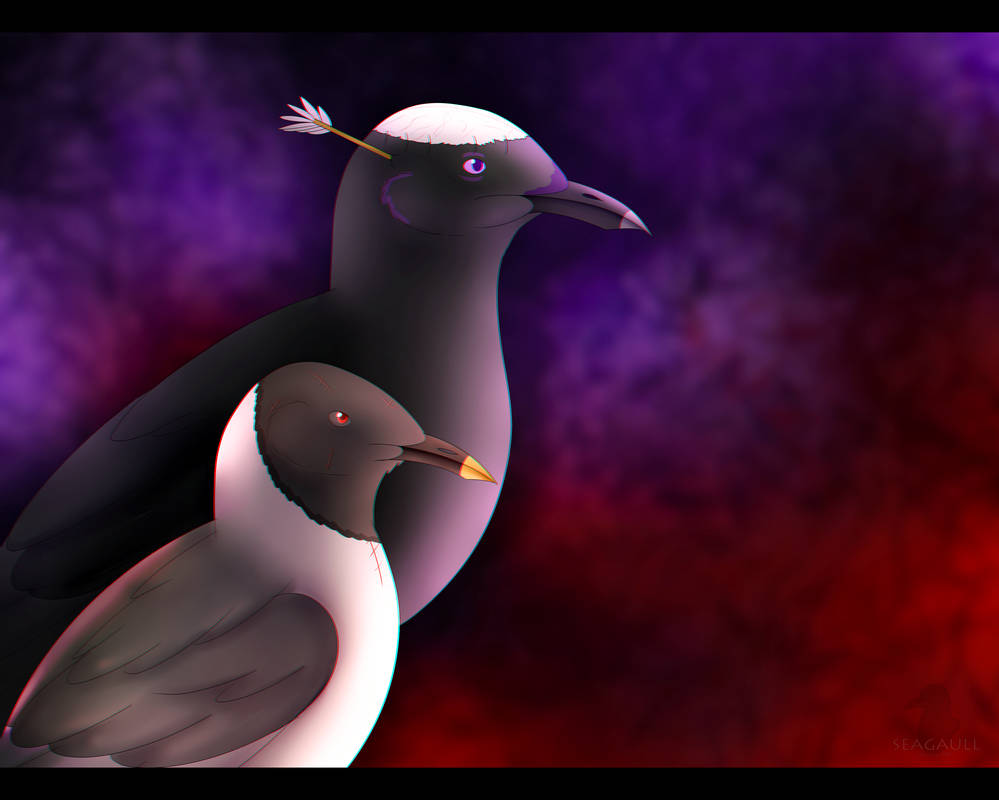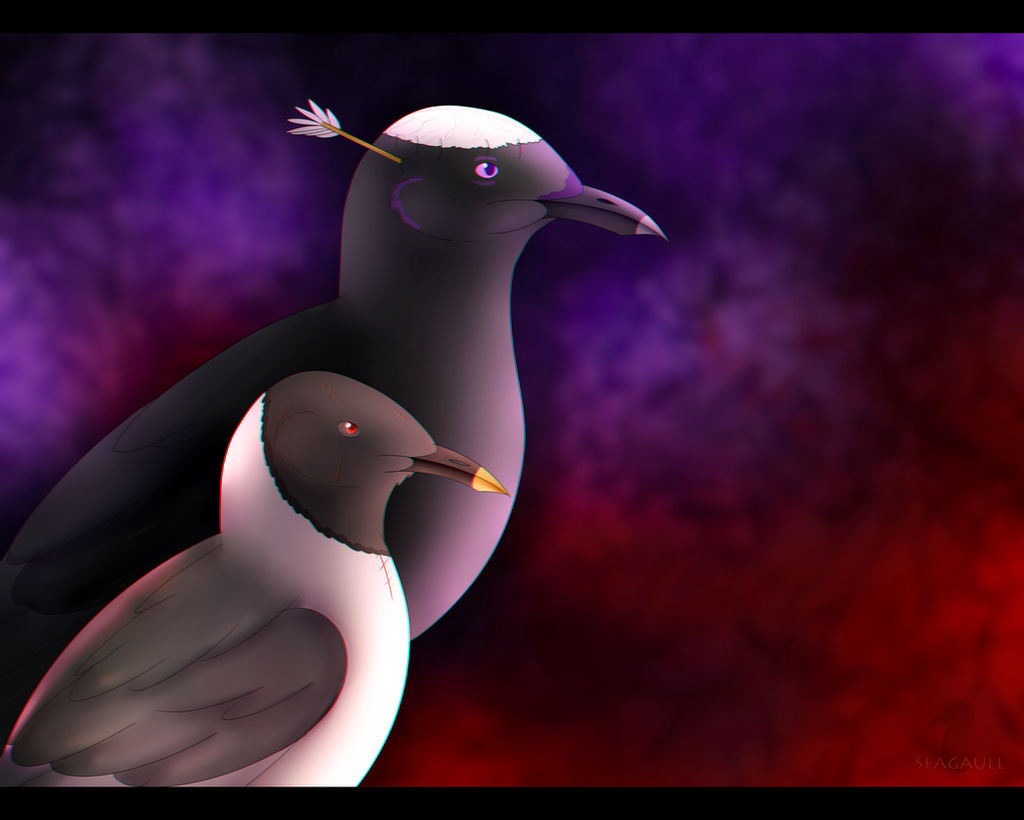 Watch
Sometimes it makes no sense
This side of cruel coincidence
Caught up in our own barbed wire
To set us free

This looks really good! Good job gull!
Reply

The black seagull looks like he has an arrow in his head, the poor birb...! ;-;
Reply

ik ;-----; it's part of a story I have
Reply

From what if your story are they, if you don't mind me asking?
Reply

it's a story that I made called the origin, it's about animal testing on gulls to make them less of af problem animal. things go bad the one with the black head goes crazy and wants to kill all gulls and went so crazy he shot the one above with an arrow she didn't die though

her (teofila) name literally means (Friend of God) and she was able to survive the ordeal just fine, it also inspired me since i've seen pictures with gulls with arrows in their head and their unphased
Reply

Wow, this story sounds really interesting tho! I'd like to see more of it!
I didn't thought much of Seagulls yet, but it changed after I met a really cool deviant tho, names Heikuchar or something, I can't recall? So I was just wanting to see more about Seagulls and Birds and such like with a story. I'm actually totally obsessed with birds, but never thought that they could be so popular here in Deviantart and didn't find any so soon.
Reply

there's a good sized bird community here on DA, I'm friends with heichou she's totally awesome and has great art

she inspires me a lot when it comes to birds and drawing!
we need more bird people especially ones how like seagulls, my motive is to bring more love to them <3
Reply