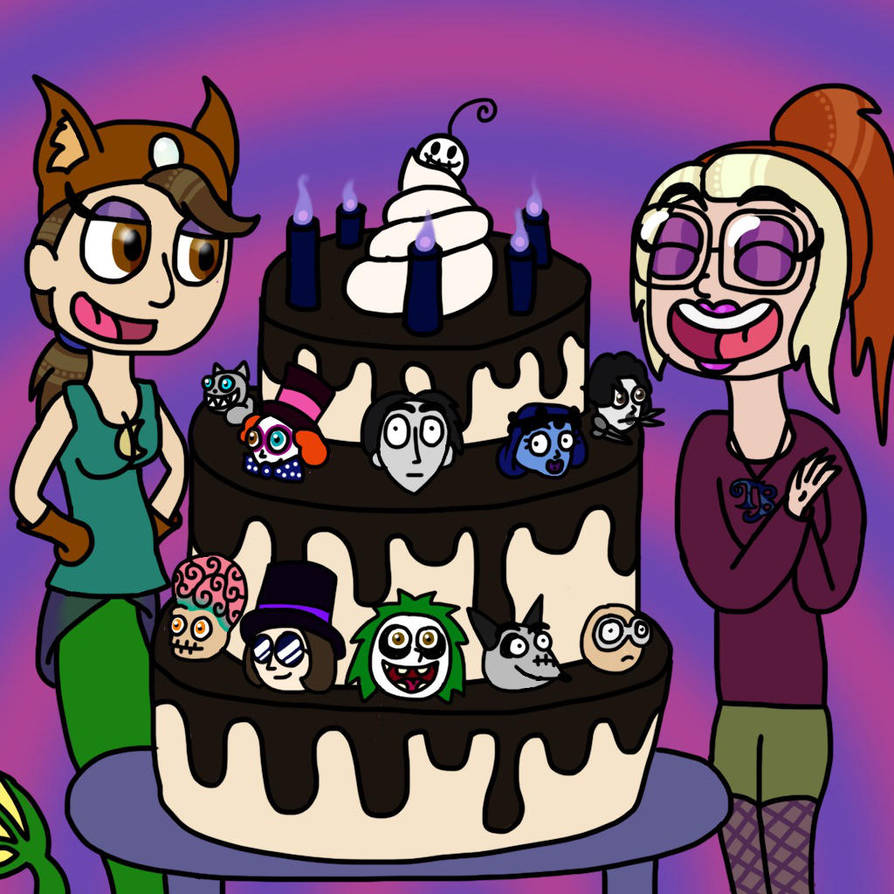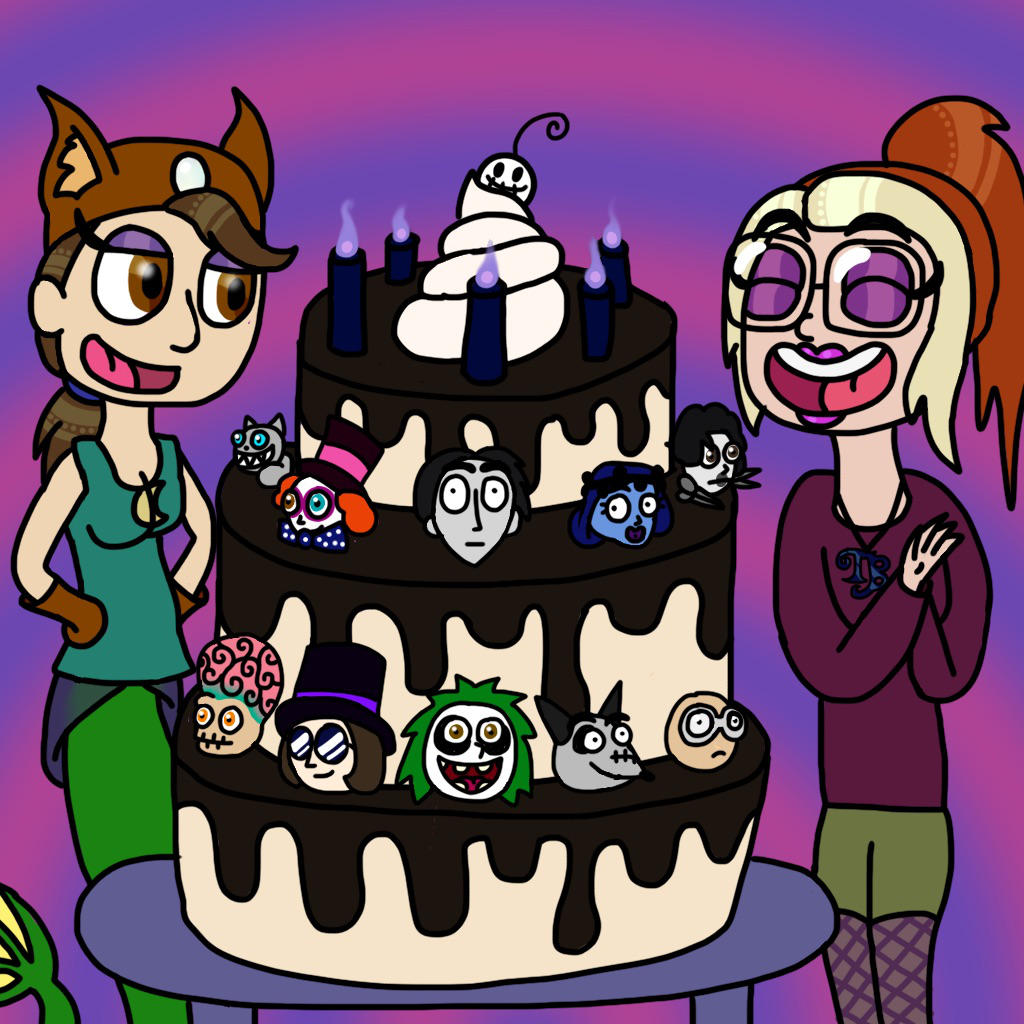 Since I'm going to work on an important project, I decided to give this to you earlier
Beetlejulia
, also since I heard your a Tim Burton fan, try to guess these characters and where they come from. Also, I'm wearing my Halloween costume early.

Reply

It's a big cake, so there's definitely a lot of slices, so yeah, have slice...
*warnersegamaster has received "Black Liquorice and Vanilla Cake Slice"*
Sorry, I did that Video Game Reference.
Reply

Aaaaaaaahhhhh omg that's awesome thank you dearie

that's so sweet of you ;3;
Yes I love Tim Burton so much and this is just perfect

and you put my favorite guys on the cake XD

thank you again

Reply

Your welcome! Just making a fan happy. Also, fact, every character on this character on this cake, I have seen every Their Movies, once or a thousand times. And I captured that hair highlight you do.
Reply

Omigod I wanna eat that cake! o.o
Reply