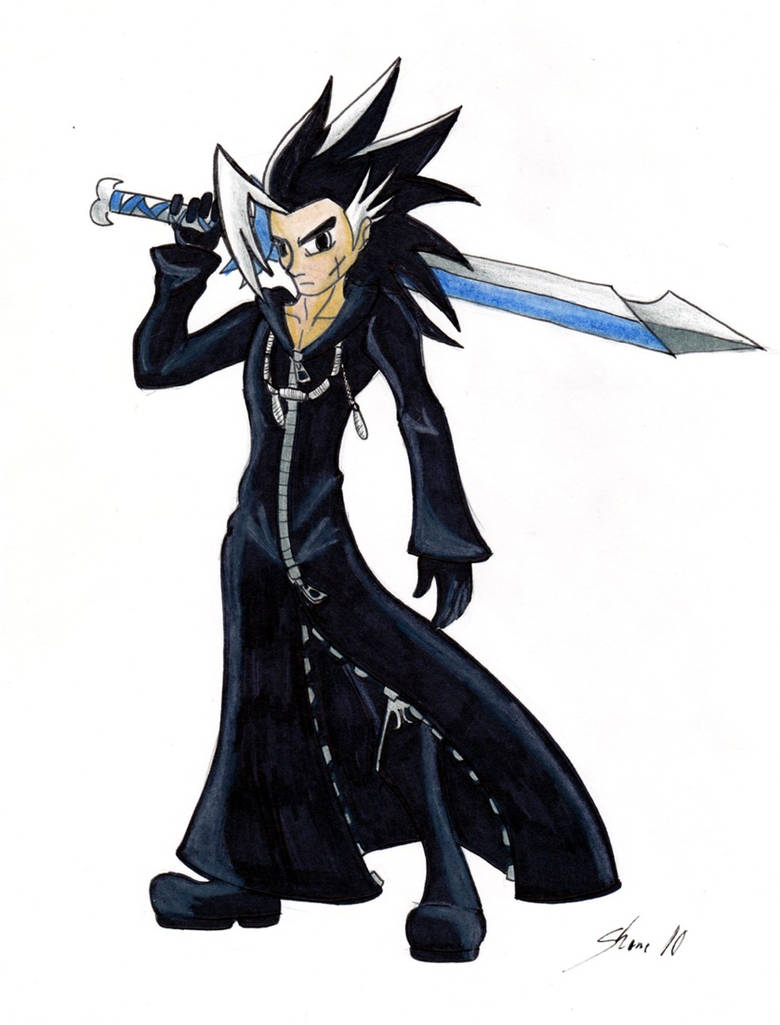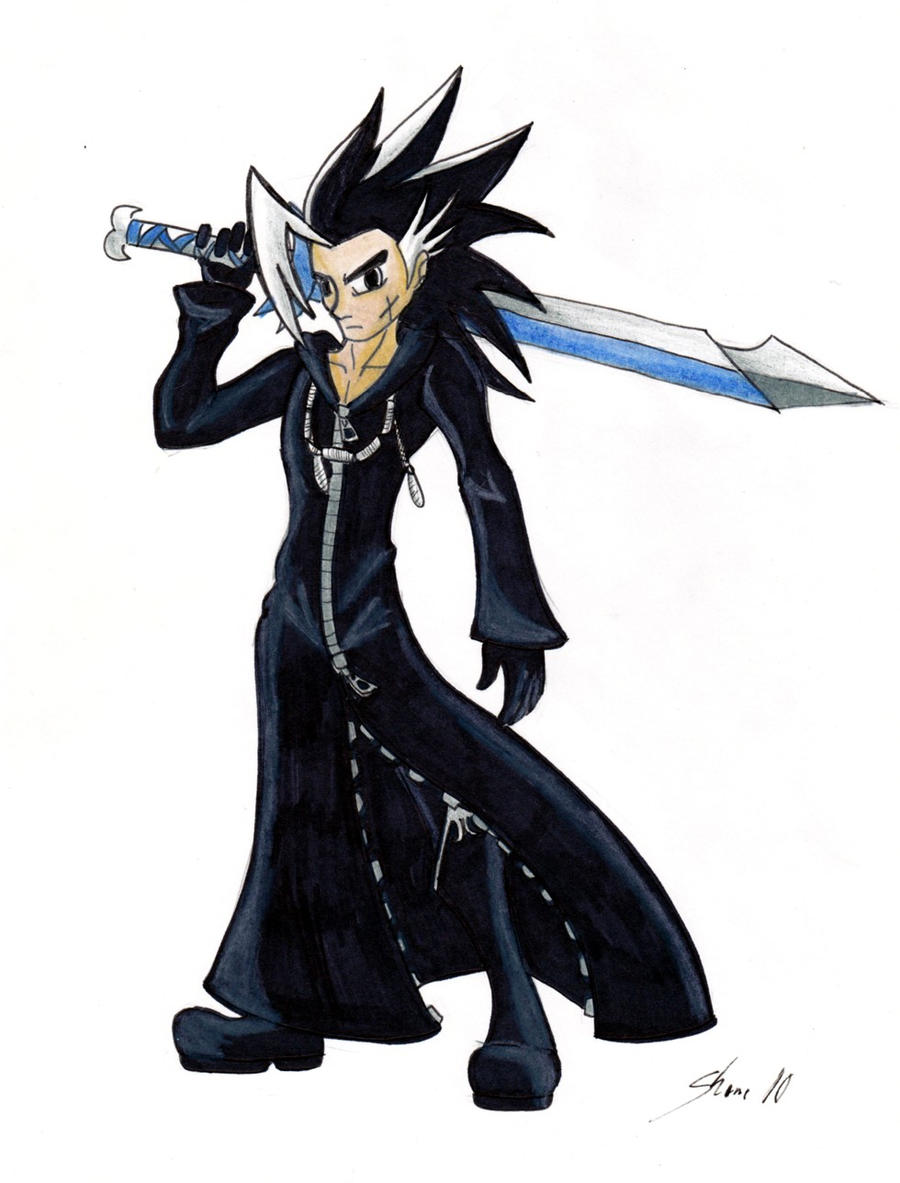 update 7/1/2011- Way better scan! Huzzah!

A product of random discussion; Zack's Nobody if he were to have one.

Note that his Org. name is taken from his last name. This was moreso because I found his first name to be just about impossible to work with in terms of anagrams. One vowel plus two letters towards the end of the alphabet....yeeeah, not happenin'.

Though Xafir's my idea; Zack himself is (c) Square-Enix.
Inked with Millineum ink pens.
Colored with color pencils and sharpie.