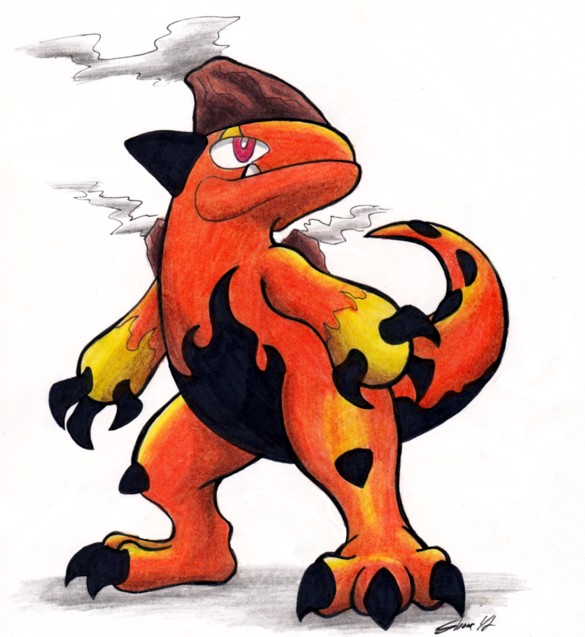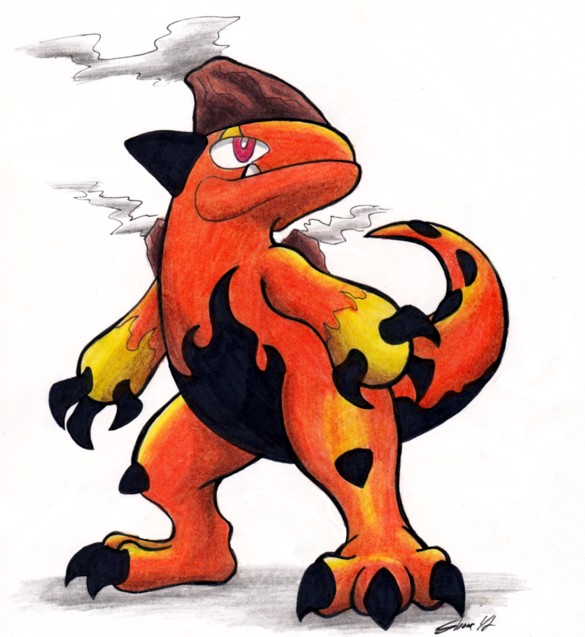 #005 Volkera
Lava Flow Pokemon
HT: 3'11
WT: 53.5 lbs
They emit excess heat from their volcano-like horns and spikes. During mating season, this Pokemon gorges on lava rocks, which help to build up its spikes to impress others, as they glow with fiery lava. The light this produces can be seen from miles away.
Fire type.
Dilocano
[link]
-lv 14-> Volkera -lv 36-> Krakataura
[link]
~~~~
Been sitting on this one for a while, so decided to finally put him out here so I can get to revealing the starters' final evolutions.
Anyway, following the volcano theme, Volkera's name comes from "volcano" (obviously) and "keras" (Greek for "horn", and the basis for this fakemon's inspiration, Ceratosaurus).