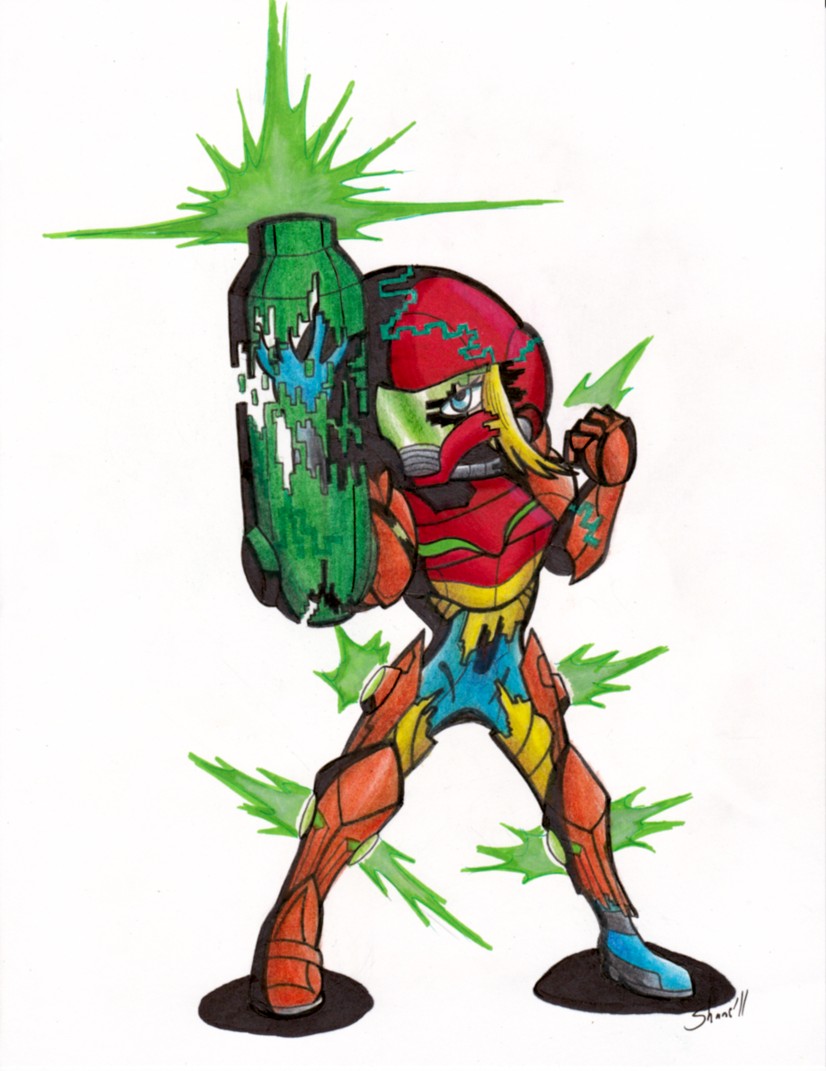 Watch
Kinda like how this one came out, considering it was a real spur-of-the-moment thing.
So here's my second attempt at doing Samus Aran in the "viewtiful joe" style. I can't remember if I ever put the first up, but it's a bit too old for me to feel like uploading.

So yeah, it's supposed to be Samus doing a "henshin" thing, with the armor sort of digitizing over her zero suit. Thinking back, maybe I should have added more zero suit to her side, rather than giving her what looks like a vulnerable crotch. : P

But anyway, Samus is (c) Nintendo.

Micron pens, some Prismacolor and Sharpie, but mostly Crayola color pencils.