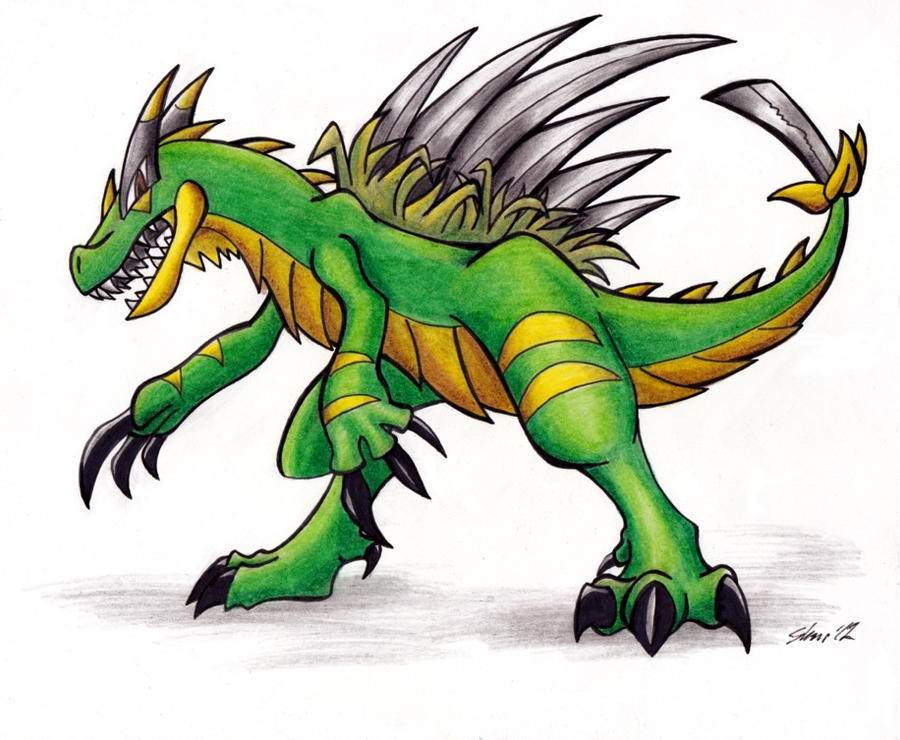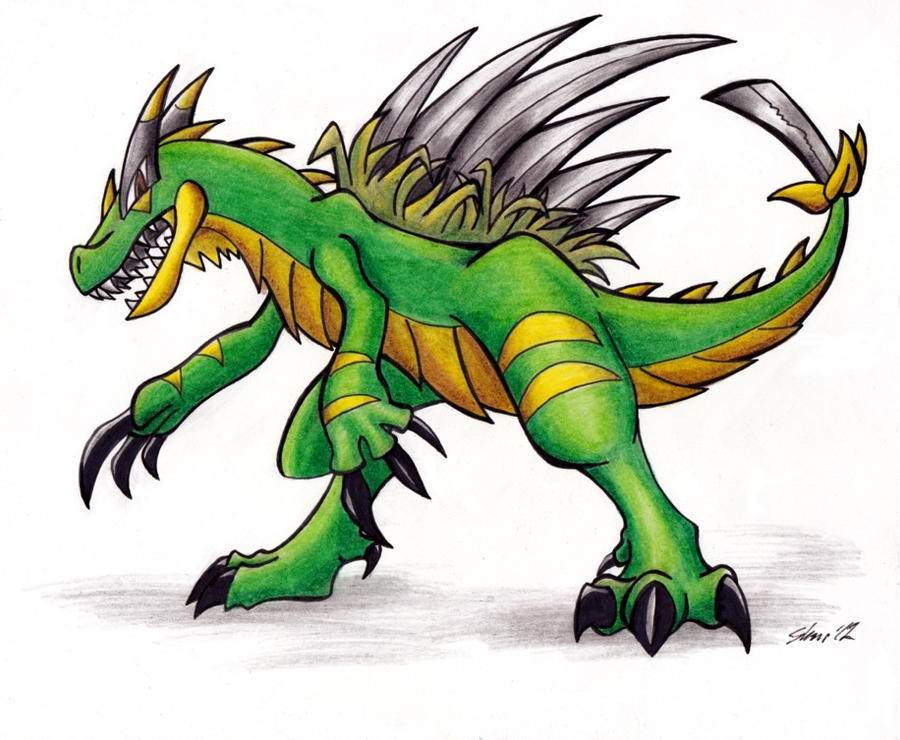 Watch
#003 Spinosword
Steel-spine Pokemon
HT: 8'3 ft
WT: 287 lbs
It mostly hunts fish, using its razor-sharp claws and spines to hastily slice them to pieces. In cases of droughts, this Pokemon will turn focus to land-based prey. In ancient times, the steel bones of it were used to make sturdy shelters. Because of the extreme sturdiness, structures made using them can still be found standing today.
Grass/Steel type
Saileaf
[link]
-lv 15-> Dimetree
[link]
-lv 35-> Spinosword
~~~~~
Finally getting around to the final forms of my starters. This one was my favorite, so he was the first one I got to work on.
Pretty obvious what the inspiration and name means; if you don't know what a Spinosaurus is, at least rent Jurassic Park 3 (despite the BS of one killing a T-rex), and "sword" added to the end of it. Not the most creative name, so if something better ever comes to mind, I'll use that.
Micron pens, some sharpie.
Crayola color pencils.