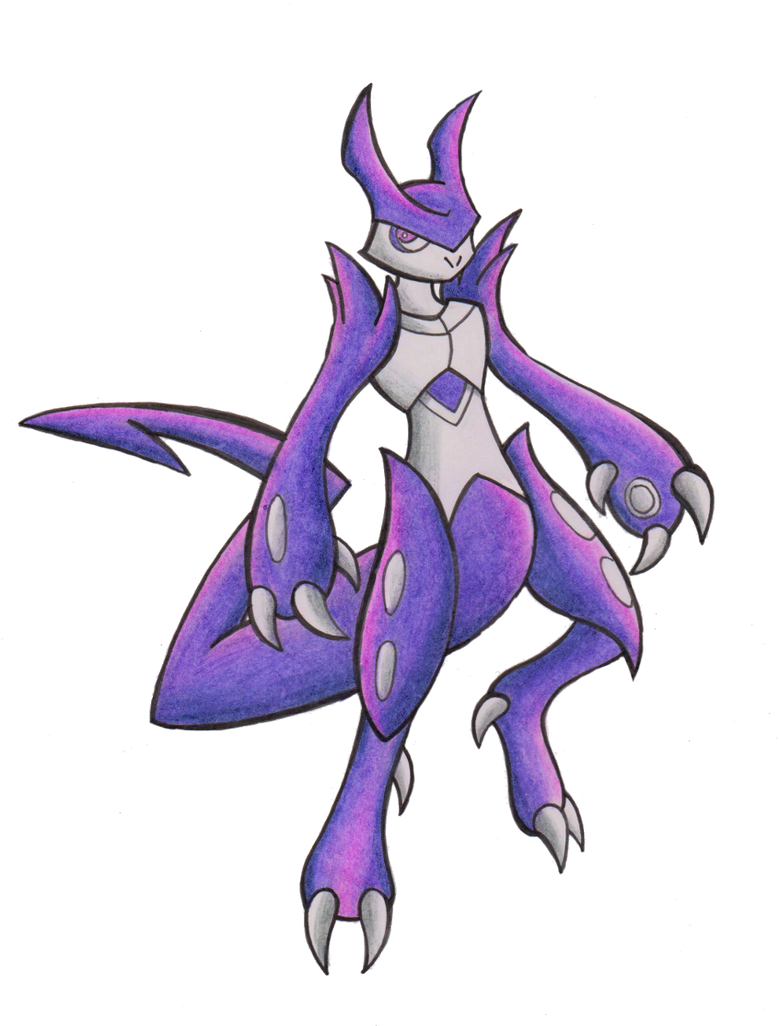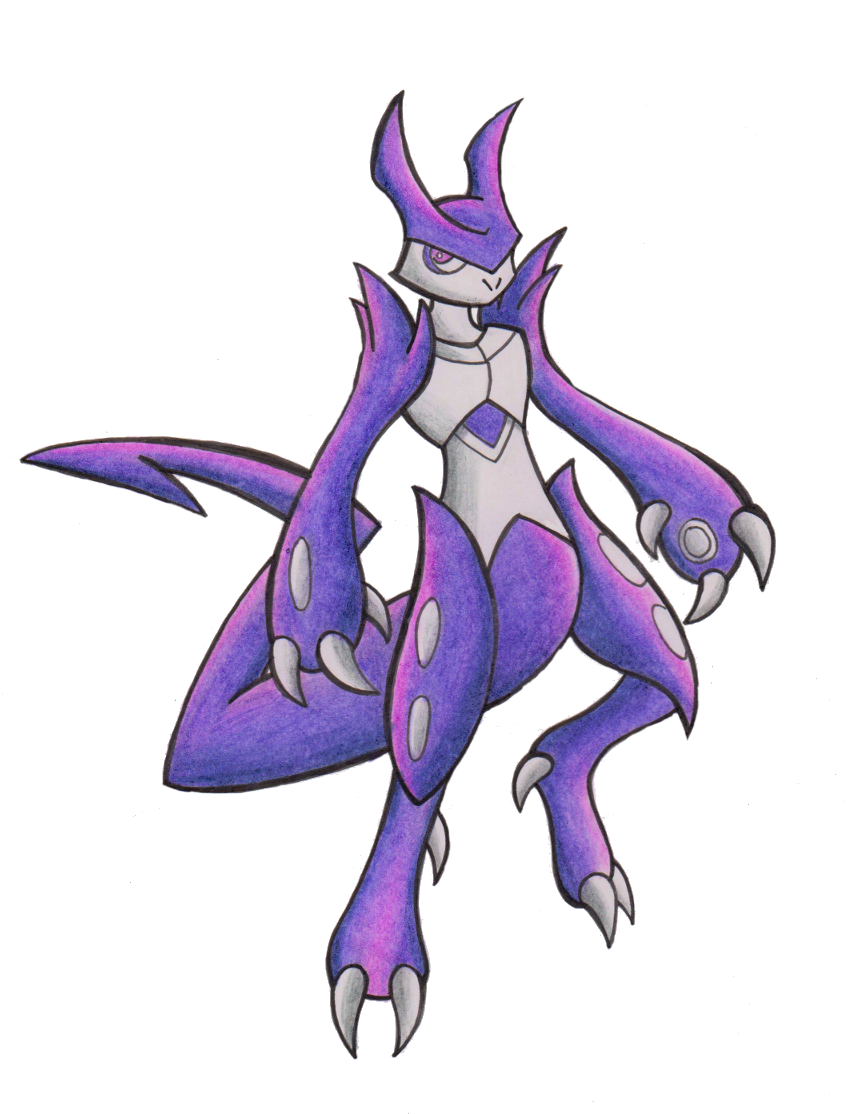 Watch
Mega Mewtwo Z
Genetic Pokemon
HT: 8'04 ft
WT: 293 lbs
Mewtwo puts all its negative thoughts and feelings into its attacks. It shows no mercy towards its enemy, and victory is the only option it stands to take. The pale spots on its arms and legs glow a bright purple color when powering up, and is usually the last thing an opponent sees before being taken down by its mind-shattering attacks.
Psychic/Dark type.
Mega-Evolves from Mewtwo when holding Mewtwonite Z.
~~~~~
A design for a contest being help by

, which can be found here->
panlong-dragon.deviantart.com/…
Definitely had a hard time figuring out where to go with this, seeing as the main idea I had for it was that it'd be part-Dark in order to fit into a trinity with Mewtwo's other Mega forms. Figure I'd try to make him look even -more- vicious than his default version, to bring him back to his roots, since both the game and the movie featuring Mega-Mewtwo Y gave us a gentler, more feminine creature.
Micron pens.
Crayola color pencils.
Touch-ups in GIMP.