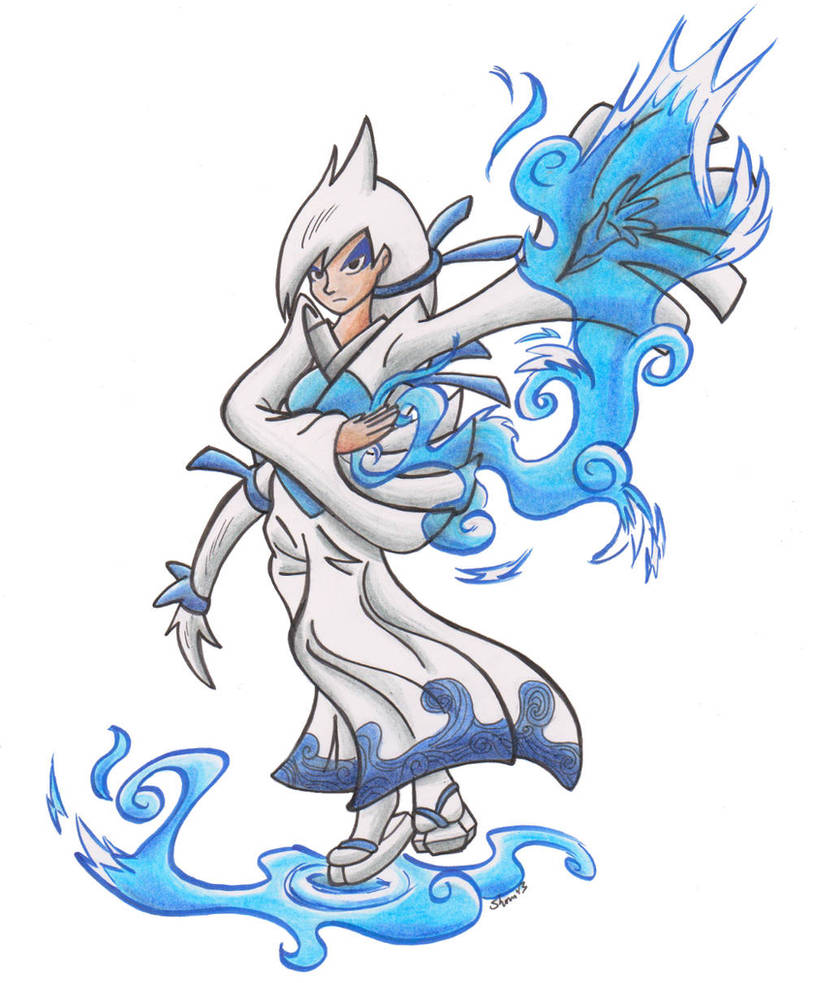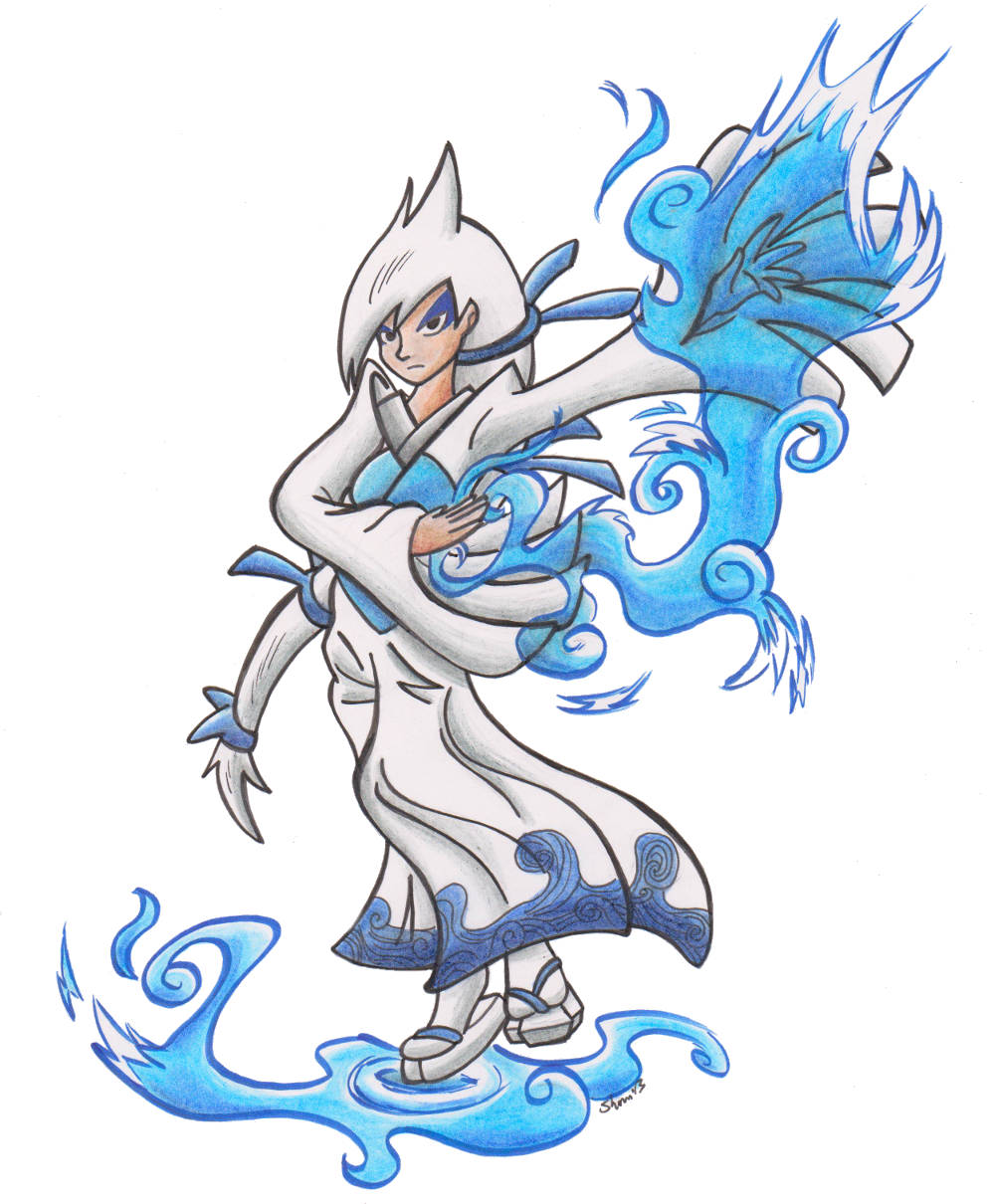 Watch
One of a couple of commission pieces I did for

, this is another Pokemon-themed armor set. Or, well, as much armor as a kimono can give.
Also was a chance to try out some brush pens that I've had sitting around for a while now (pretty much just the outline for the water effect).
Micron pens, some Prismacolor brush pen.
Crayola color pencils; touch-ups in GIMP.
Pokemon (c) Game Freak/Nintendo